The Dauphin of Mississippi and Bill Hickman
January 25 @ 7:00 pm

-

11:00 pm

$20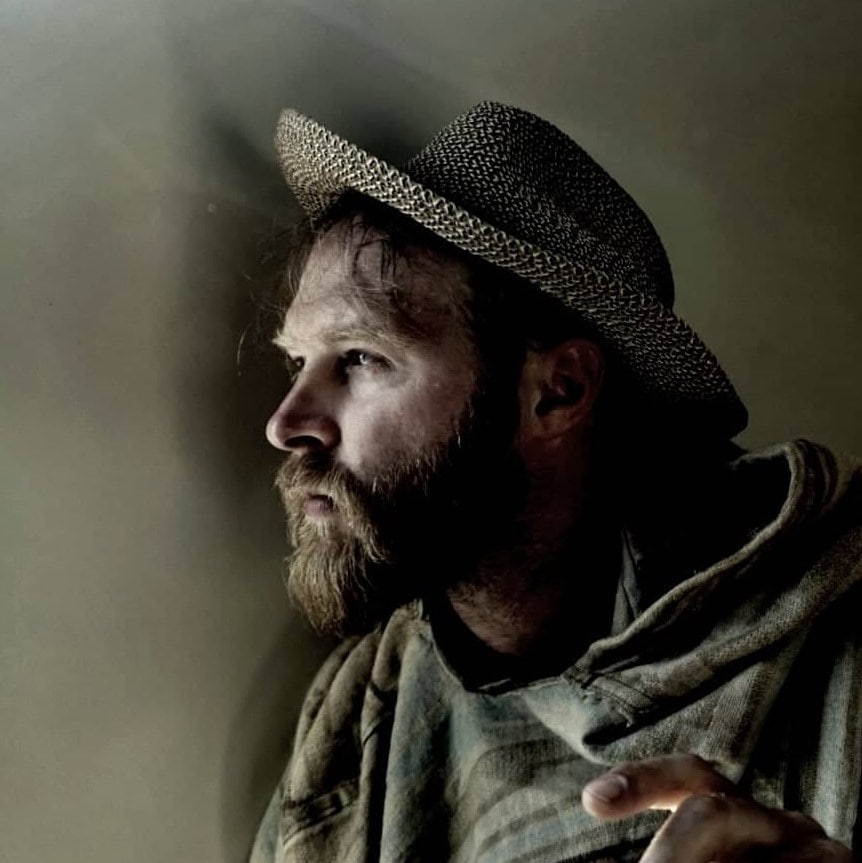 If you like to laugh, participate in random sing-alongs, and in general feel deeply and have a good time, join a few modern music outlaws seeking sanctuary at the beautiful St. Peter's Hall as The Dauphin of Mississippi, accompanied by Dr. Giacomo the Stringbending Italian and the one and only Mr. Dusty Cordell (Dusty and the Sepiatones, Frank Burkitt Band), along with NZ songwriter Bill Hickman (whose new album Crossbones is simply to die for) for a night of lyric storytelling at it's finest.
About:
Raised by gospel singers in the maddening heat of South Mississippi, the Dauphin's first album (2017's self produced Prodigal Songs for the End of Days), a noir-filled, genre-bending romp through an America crumbling under the weight and political insanity of late-stage capitalism, landed as a finalist in 3 categories of Wyoming CMA's (songwriter, Americana group, and Album of the Year, against label backed releases and albums produced by the likes of Nashville legends Mac McAnally and Will Kimbrough. Not bad for a liberal ex-Confederate singing up the bars of the home state of Dick Cheney.
His new album, The Book of Vanities–10 hilarious and heartbreaking songs of self and ego– features the likes of 14-time Grammy-winner Dan Tyminski (Soggy Bottom Boys, Union Station), living Bluegrass meme Tony Wray (Tyminski, Blue Mafia) and pedal-steel guru Smith Curry (Taylor Swift, Pam Tillis).
"Dauphin, Jason Burge. Quite an ability to draw in listeners with narratives in the songwriting. Beautiful. Absolutely gorgeous." Grady Kirkpatrick, Program Director, Wyoming Public Radio
"One of those relaxed country voices that needs to be heard…a fine songwriter….melodic foot-tapping country music delight….several quality ballads…Buy this Album. 4.5/5 Stars" —Paul Riley, Country Music People Magazine (U.K.)
Like, Love child of Ted Hawkins and Bonnie Raitt. Delivered by Townes Van Zandt passing through on a train. The Dauphin is truly ascendent. Brad Watson (novelist Ms. Jane, The Heaven of Mercury)
"Brilliant Classic Country." — Dave Watkins, The Country Mile radio program
And:
Bill Hickman is an intense, lyrical singer/songwriter from Wellington, New Zealand. A long serving stalwart of New Zealand stages, Bill has played in bands (The Shot Band, Billy Bones, Parcel of Rogues and King Lazy) and as a soloist all over the country and further abroad. A self described 'folkie with a chip on his shoulder' Bill's songs run the gamut from murder and outlaws to absent friends, love and gratitude. With a strong, gravel dragged voice and country inflected acoustic guitar; fans of Warren Zevon, Johnny Cash and Townes van Zandt will find touchstones in his songwriting and selected covers. But don't be fooled into thinking this is a set of gentle melancholy, Bill primary approach is 'gutsy'. He has done his time howling above the clamour and is always capable of stepping it up a notch when the occasion or story requires.
Crossbones is NZ's Americana Album of the Year. Shady, The Americana Show, Radioactive
Tickets are $20 at the door.
LINKS
Related Events