POG is Paekākāriki's Community Gardening group. We are working together to make Paekākāriki a place of abundant organic food production – in home gardens, on berms, at the school – and, in the longer term, to establish a substantial community orchard and garden.
You'll find our developing site at the northern end of QE Park by the Tilley Road entrance (to the left of the weaving whare).
Since clearing a small part of the site we planted our first crops of potato, kamokamo, garlic and broad beans. There is a much wider vision for the use of this land, and we urge anyone with enthusiasm and ideas to get in touch with us. We run a produce stall at the monthly Paekākāriki market and hold regular workshops (a chance to learn skills such as seed saving, pruning etc) and irregular meetings. We also harvest and cook a shared kai for the whole community. If any of this sounds like you, get in touch! Read more about us here.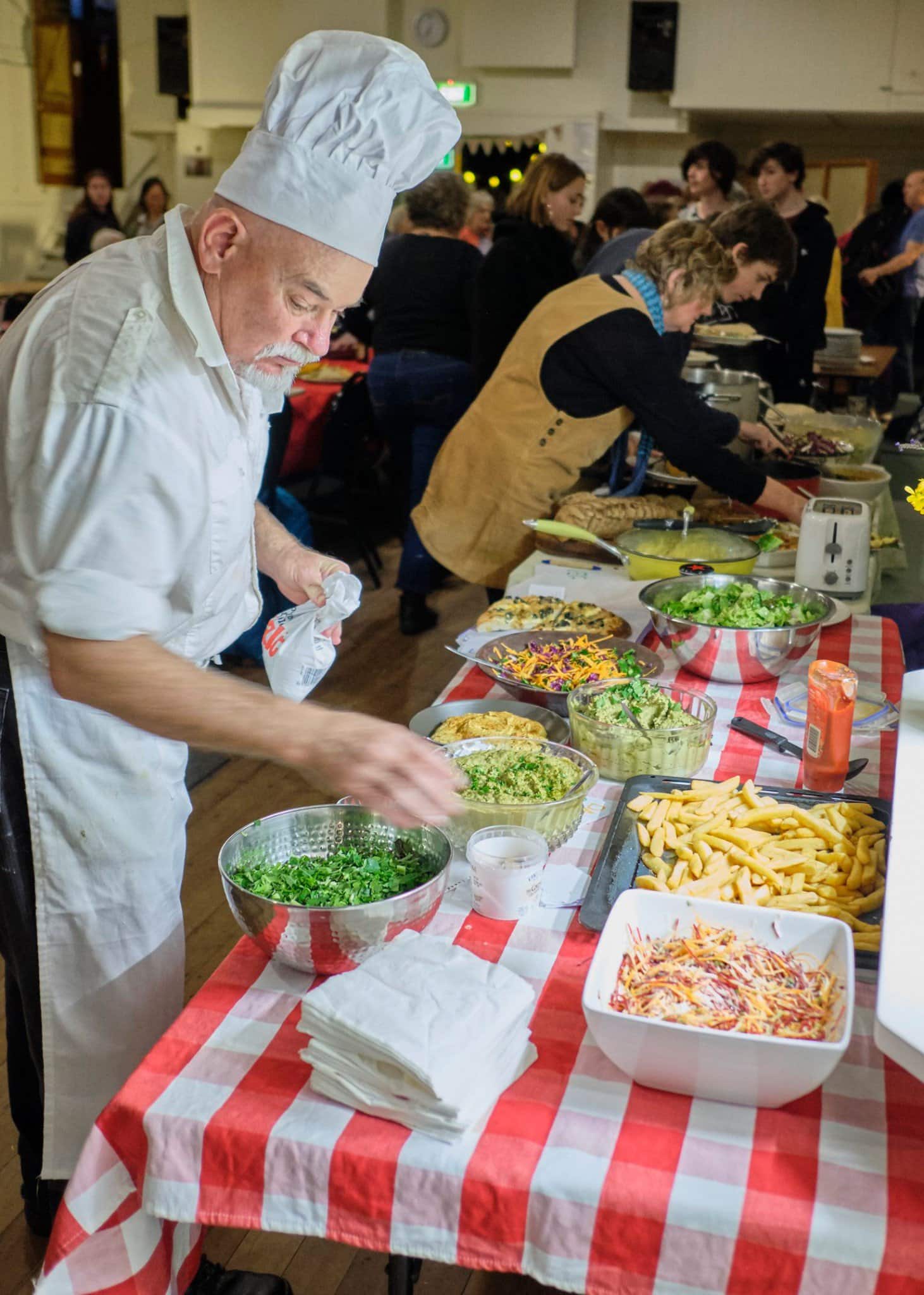 We harvest and cook community dinners too!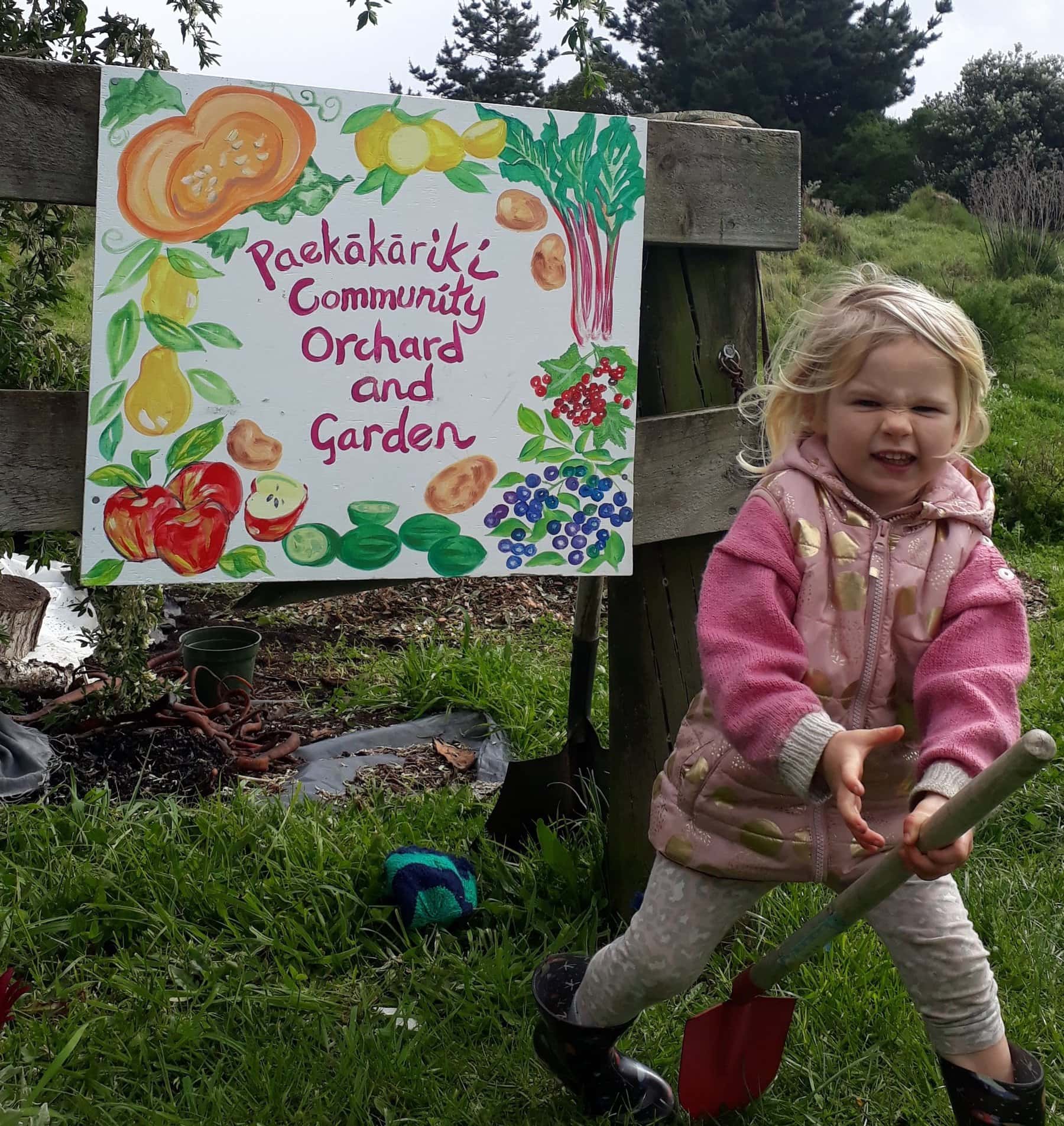 As part of KCDC's 2018  No8Wire  week the site was transformed into a nature playground  for two days, welcoming hundreds of visitors in creative exploration.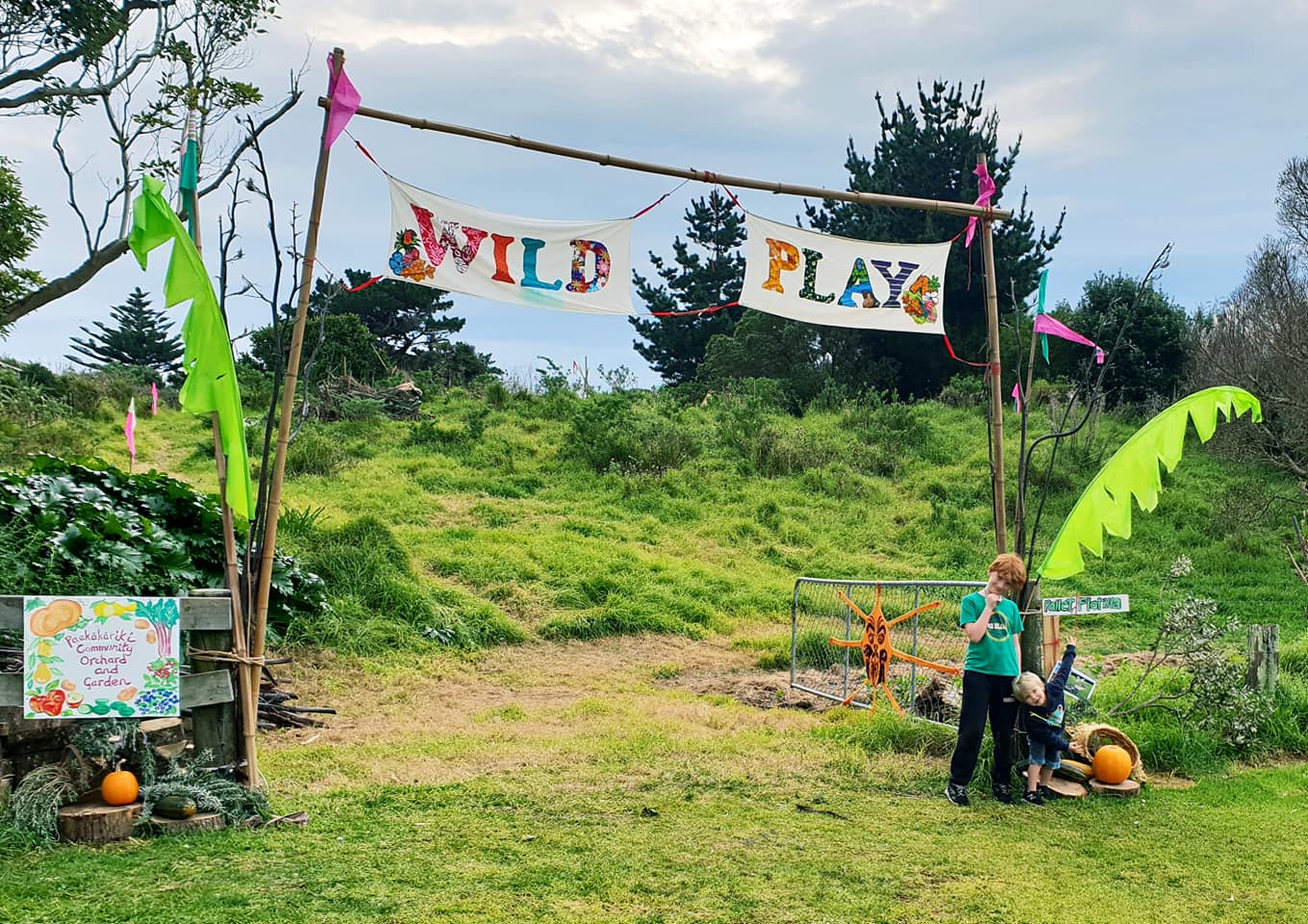 The site is also now home to an urban hut by Kemi Niko & Co as part of the 2020 NZ Festival of the Arts. The public are encouraged to add to the cladding.