When a quake devastated communities in Nepal in 2015, a small Kāpiti Coast community on the other side of the world responded. Years later, support from this community continues to flow.
Just ten days after the quake struck, Paekākāriki, held the first of several fundraisers. Collectively, the little village has since raised more than $75,000 for remote Nepali villages. It's helped rebuild a school, a library, and a learning centre; it helped provide essential food and shelter; water and clothing. It helped with volunteers who travelled to Nepal to offer practical, on-ground support. Vicki Farslow, passionate advocate and volunteer, gives thanks to the Paekākāriki community and tells us just how the initiative began, and what it continues to achieve.
---
---
On April 25th 2015, Reuben Harcourt was volunteering in a Nepali orphanage when a 7.8 magnitude earthquake hit causing widespread death and destruction.
When Rueben managed to ring home to Paekākāriki, his mother offered a financial donation and encouraged him to document his journey on Facebook. He said yes and his posts went viral, bringing with them substantial financial support for marginalised villages in Nepal.
Meanwhile, in Paekākāriki, the community held a fundraising event which featured donations of local art and musical performances — for which the creative little community on the Kāpiti Coast is well-known — raising $9000 in funds which initially went to supporting a local student's Nepali host family and school, The Nepal Orphanage in Kathmandu which was then directed by a local Paekākāriki woman Eileen Witham and her family, and and Common Action for Sustainable Development (CASD) Nepal.
The next phone call from Reuben was a request for his mum to come over and volunteer on the ground. She said yes. Others in the community, Denise Duke and Peter Mounsey, inspired by her actions, followed. Each time volunteers departed, they took with them donations from the Paekākāriki community. 'Every time we travelled to Nepal we took baby clothes, hats and coats for children and adults, loads of books, reading glasses, wool, needles and school supplies. We could hardly walk onto the planes!' recalls Vicki.
---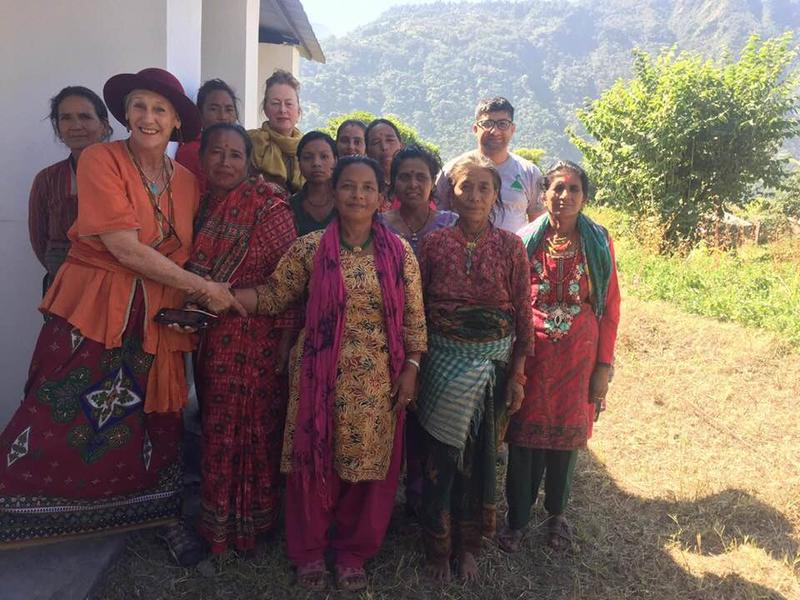 ---
Upon her return, the community continued to raise funds through the types of events it does best: community kai and entertainment; hilarious and generous auctions.
"We fed every one Dal Bhat and danced into the night. We raised $27,000 and rebuilt the school and built a library. Peter and Denise returned to Nepal to supervise the build and teach building skills to young men.
Before this training with cement and steel reinforcement was provided, it appeared that poverty dictated the build. 'Foundations were being built with stones and sand sieved through an old mattress… and held together by sweat!" The people were rebuilding using the same methodology that had bought their houses down on top of them.
---
This is the newly constructed building of our school which was possible because of your financial support. We are forever grateful for your help. We all will remember you very often.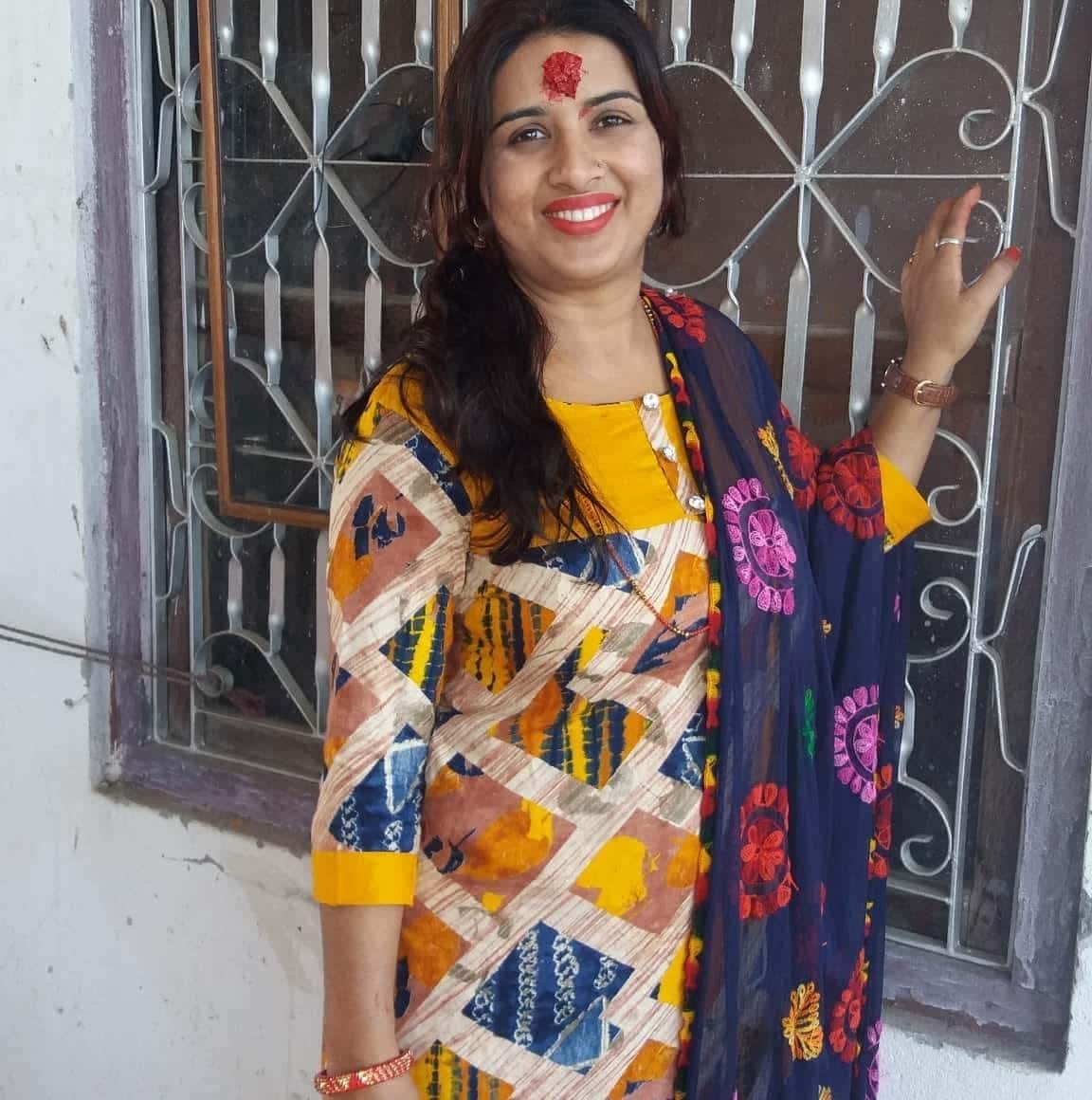 Yasoda Ghimire
Principal, Gushel Primary School
"During COVID I asked the community for help again. We were able to buy food for families from our womens' collectives — these are people who grow to eat. With millions of Nepalis returning home from the Middle East where they go to labour, family supplies were very stretched and the local people were facing extreme hunger, and still are.
"We are also helping to educate bright young people from very remote villages, by providing tertiary education.  Reuben and I have sponsored one — he was our translator during our stays in the village, Mahesh. He went to film school and is now making a documentary about life in Humla the most remote part of Nepal.  
A group of ten local sponsors support a young woman, Rinu, studying engineering now, and another ten support two young men in Veterinary Science… we usually support women but when family circumstances are dire we step up to help. We believe that in time these young people will make a huge difference in their local communities."
And now, seven years on, Vicki with the help and care of other Paekākāriki villagers continue to financially support and advocate for Nepali women.
CASD is currently working on the Women and Water project, which couples running water systems with financial empowerment programmes for Nepali women. The initial thrust for womens' empowerment and micro loans came in the second year of Vicki's volunteering and was sponsored by a private donor from Paekākāriki. This initiative is still supported by this one very generous family. Womens' micro loans and empowerment is the major achievement of CASD International, and the funds come from a small village on the other side of world, with a lot of guts and a great deal of heart.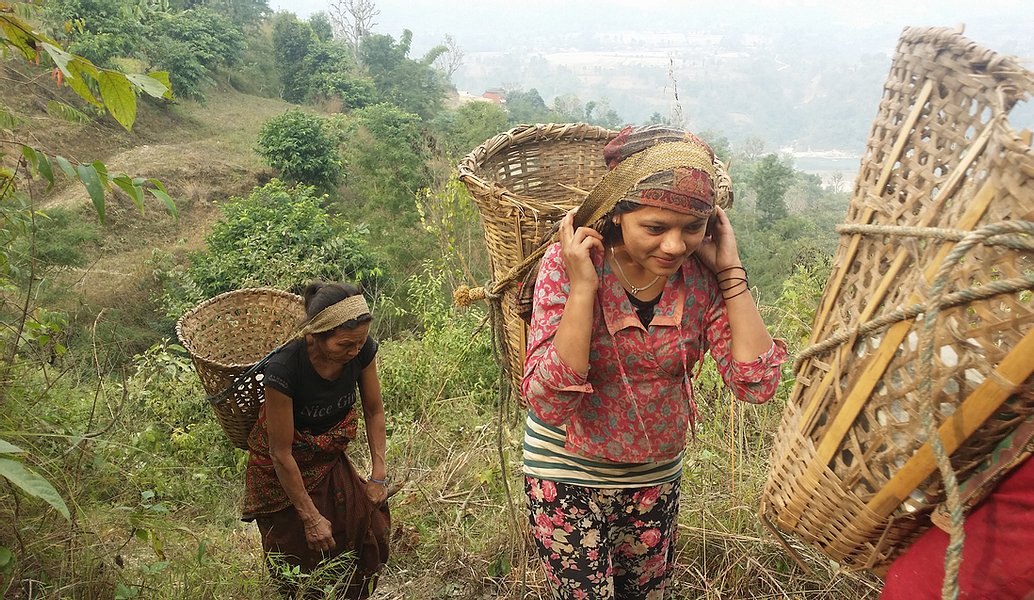 At writing, the second wave of COVID-19 is spreading from India into Nepal. There are now reports of 9000+ new cases a day in the Kathmandu Valley. They have less medical infrastructure than India and the funds given for micro loans this year are — with the permission of the donor — being used to feed families.
"I speak to my team every week. They face extreme hunger in the remote villages."
The video above was made for the 2021 Conference for Global Transformation whose theme this year is Registering Accomplishment.
"Again, I asked the Paekākāriki community to help me. I was gifted the filming, the editing and the song.  I love the lyrics, "You can do anything, you believe in. You can go any where, given a reason. You can share love with me across the great divide. If you can reach my door you can come inside". A song to register the spirit, the generosity and the unity of this community.  Paekākāriki has a way of making it easy."
Donate to the initiative here.