With a focus on women in the armed forces, Paekākāriki's ANZAC 2021 commemorations included a strong local female presence. Photographer Bob Zuur documents the occasion accompanied by the speech from Kāpiti Coast Mayor, K Gurunathan.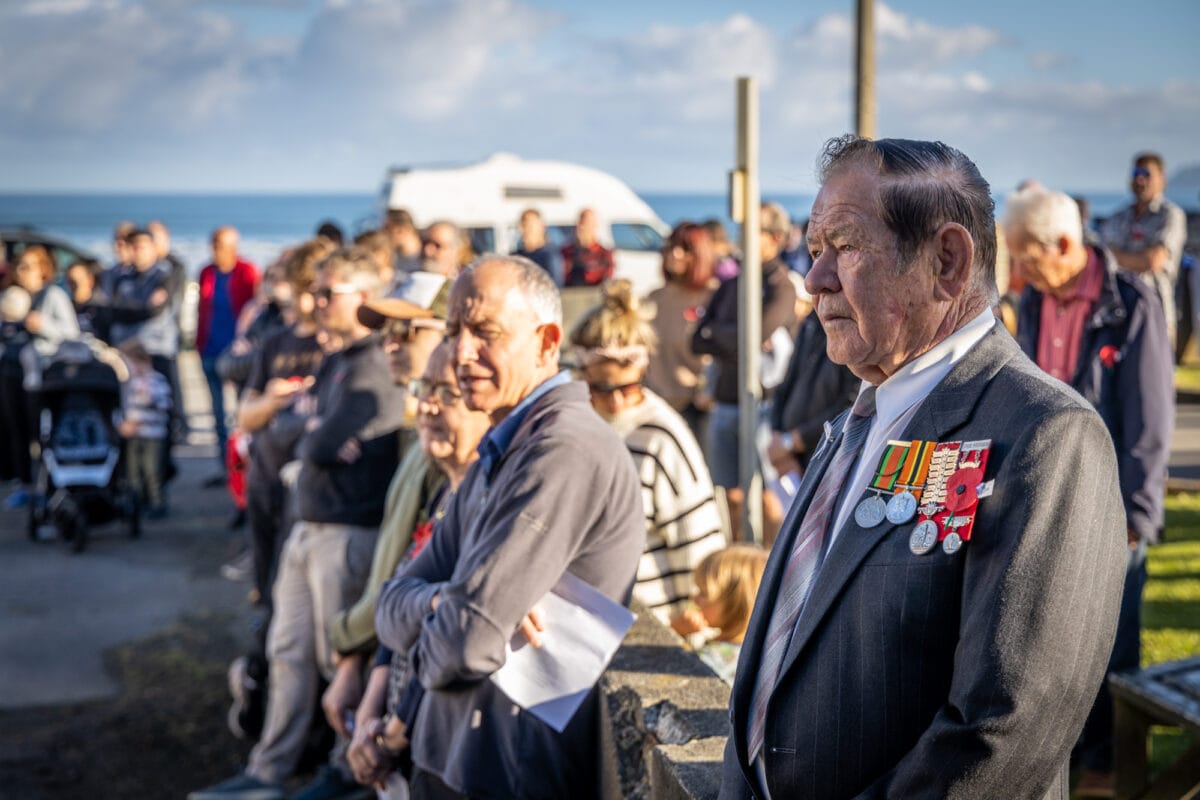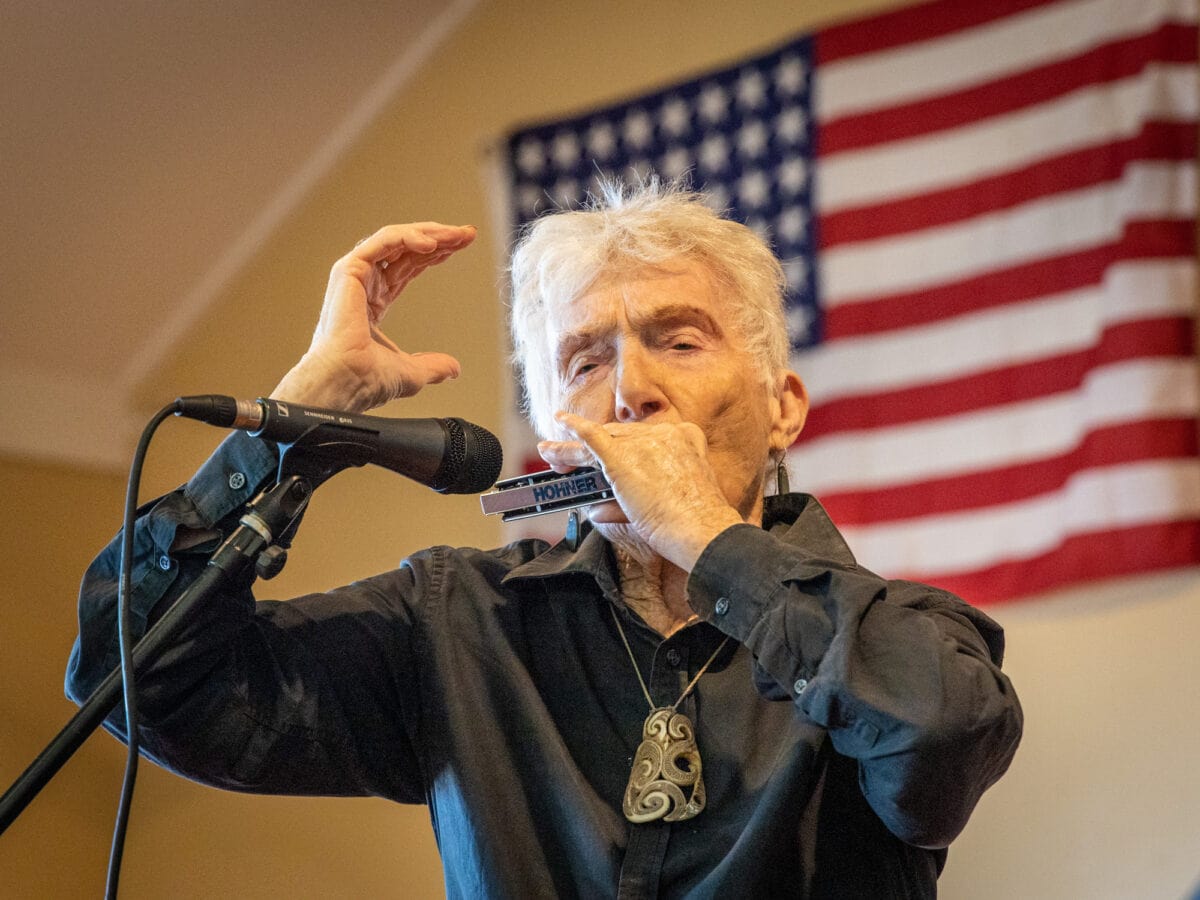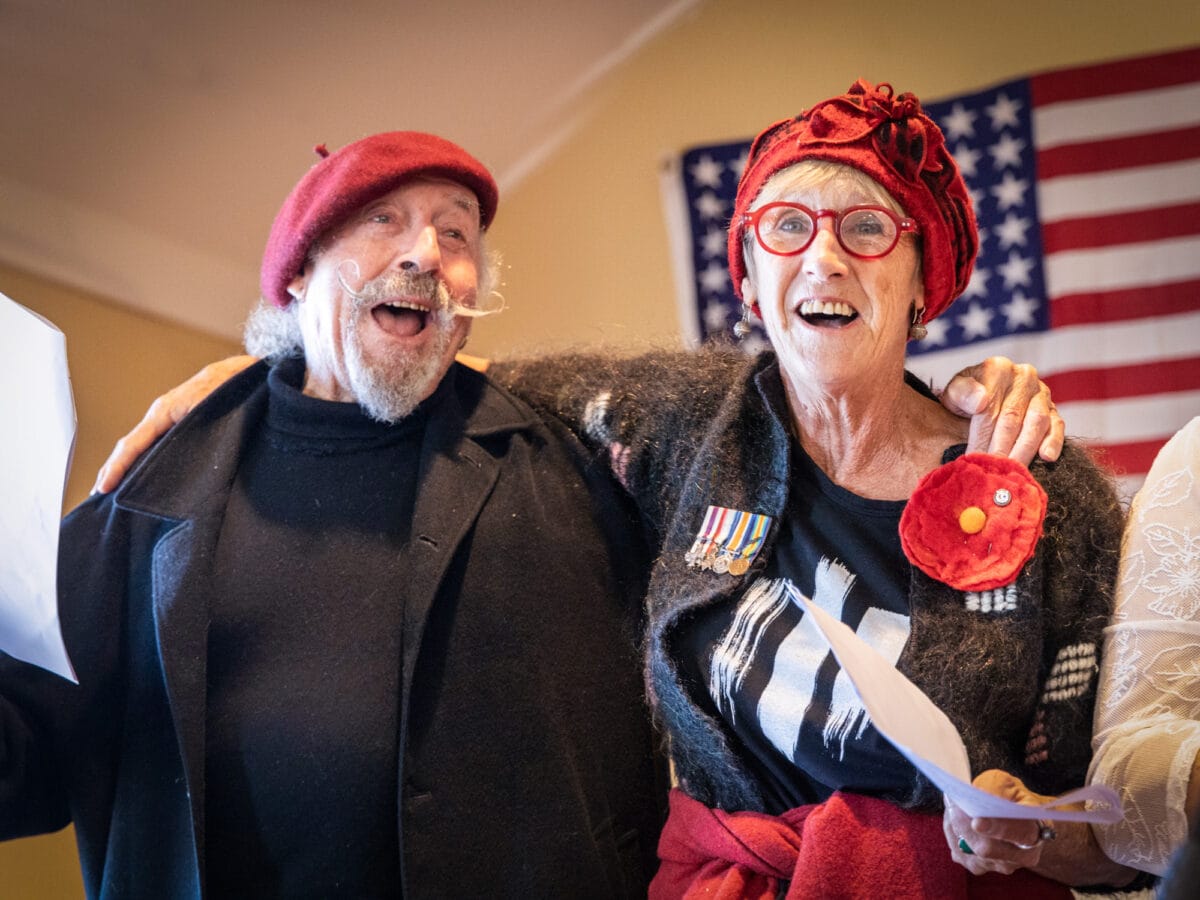 ---
Mayoral speech, ANZAC 2021, K Gurunathan
Te hei mauri ora.
Enga iwi. Enga mana. Enga reo.
Tena koutou. Tena koutou. Tena koutou katoa.

Ka tu ka whakarongo. I stand I listen.
Ka tu ka titiro. I stand, I observe.
Ka tu ka whakaaro me pēhea. I stand and ponder.
Who will give me a word of wisdom?
A word of wisdom that's needed when we hear of the loss of lives at the battlefields of war far from the shores of our country. Wisdom that's needed to understand the lament of mothers and fathers, sisters and brothers, daughters and sons.
Wisdom also to understand what it means to the 800K US military veterans who had served over the 20 years of conflict in Afghanistan when President Jo Biden, recently, announced the withdrawal of US military forces. As allies, NZ and Australian forces have served and lost lives there. Were these wasted lives?
Ka tu ka whakaaro me pēhea.
I stand and ponder. Who will give me a word of wisdom?
I gained a glimpse of this wisdom when I recently visited the Paraparaumu home of Capt. Murry Pinnell – a US Marine veteran and his Kiwi wife, June. Capt. Pinnell, decorated with the Bronze Star, is a Korean War veteran who went on to serve at the Vietnam war front …twice. The Capt. — and I dare say his military wife June — had given 30 years of their lives serving their country. On the wall of their living room was a framed proclamation signed by the US President…. part of the Vietnam War Veterans Recognition Act 2017. I quote from the Proclamation:
"We vow to never again confuse personal disapproval of war with prejudice against those who honourably wear the uniform of the Armed Forces"
Ka tu ka whakaaro me pēhea.
This time from another Captain. Capt. Craig Mullarny who led US troops in Afghanistan. Now an author and academic. Responding to President Biden in an article published in The Guardian he said this:
"The value of the individual veteran's experience in Afghanistan is not dependent on the outcome of the battle, the shifts in policy or the determination of the historian."
And in pursuit of his own quest for understanding he quotes President Theodore Roosevelt:
"It's not the critic that counts….the credit belongs to the soldier in the arena, whose face is marred by dust, sweat and blood who strive valiantly; who erred, who comes short again and again because there is no effort without error and shortcoming."
Capt. Mullarny then states:
"I do not regret trading early career opportunities for a uniform. I do not begrudge the policy mistakes echelons above the rank of my reality.
I no longer mourn those who did not return. Instead, I celebrate how they lived with integrity and courage. I cherish our band of brothers and sisters. I try to pass on what I have learned to my children, students and colleagues. Yes it mattered. We served and it counted for us."
From the wisdom I have gained allow me to conclude my address this Anzac Day. To our war veterans and our uniformed services on behalf of our communities I salute you……(once, twice, three times)
Nō reira. Tena koutou, tena koutou, tena koutou katoa.