Vivienne Jeffs asks us to look out for our local taonga, the kororā (little blue penguin), as they come ashore to nest and reminds us how we can help protect them.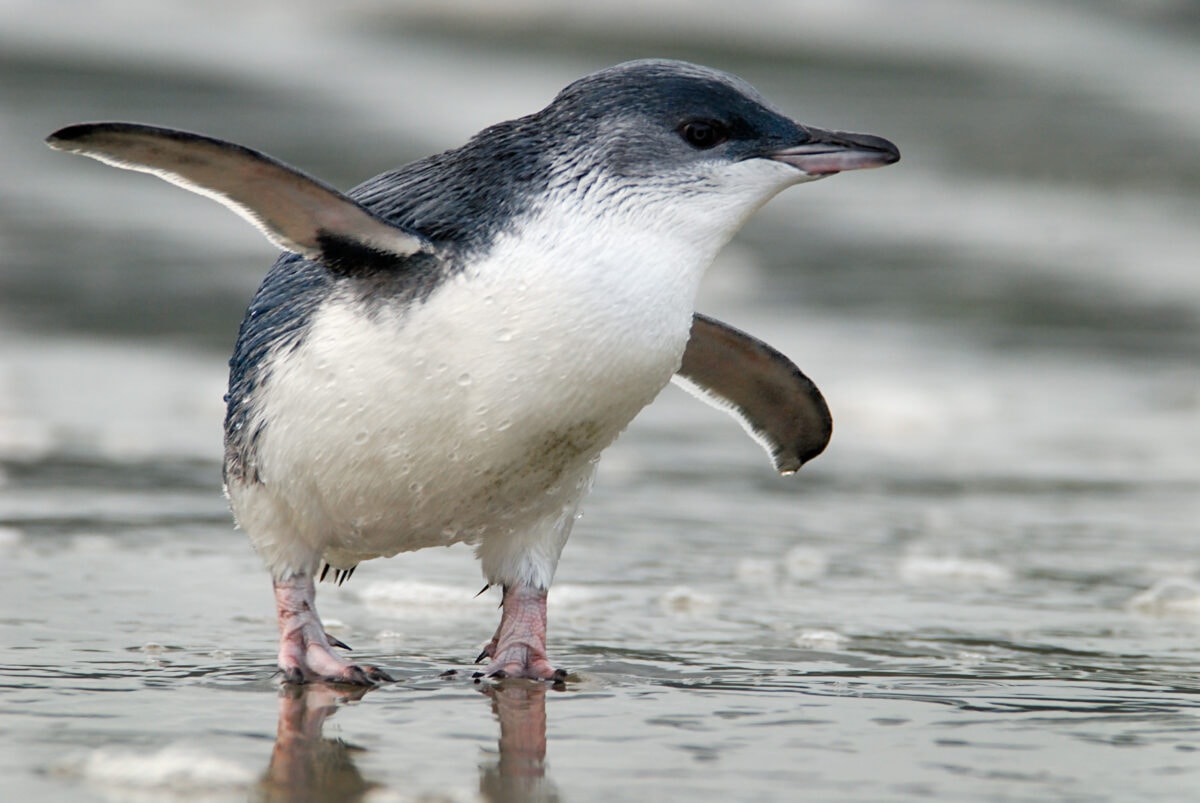 Paekākāriki residents please be alert: kororā – little blue penguins – are starting to come ashore to nest on your beach right now. They come ashore from Beach Road south to the Fisherman's Table area and they are particularly vulnerable to dog attack as they make their way to and from the sea to their nesting sites.
Please be especially vigilant to keep your dog on a lead. Kororā can be easily killed on the beach by even well-behaved dogs. The smell of a penguin is fatally attractive to a dog.
Paekākāriki kororā are the only mainland colony of penguins on the entire Kāpiti Coast – they are precious and unique to Paekākāriki .
The Kāpiti Biodiversity Project has been actively monitoring the kororā population since 2015 in conjunction with local residents. Information about us is on our website: :https://www.kapitibiodiversity.org.nz/korora
Predator trapping is also important: rats and stoats can kill kororā chicks on the nest. For more information contact: [email protected]
Please keep your cat inside at night. Cats can also kill vulnerable penguin chicks on their nests sites under houses or vegetation below Ames Street properties.
To find out more about these delightful birds, read Bride Coe's article, 'Kororā: Paekākāriki's resident taonga' here.
Paekākāriki.nz is a community-built, funded and run website. All funds go to weekly running costs, with huge amounts of professional work donated behind the scenes. If you can help financially, at a time when many supporting local businesses are hurting, we have launched a donation gateway.