It's only natural that Daisy Wood is passionate about medicinal herbs – both her names are from the plant world. The degree-trained medical herbalist and naturopath has a specialty interest in women's health. Using herbs to heal, she turns plants into delicious teas and medicinal tinctures.
---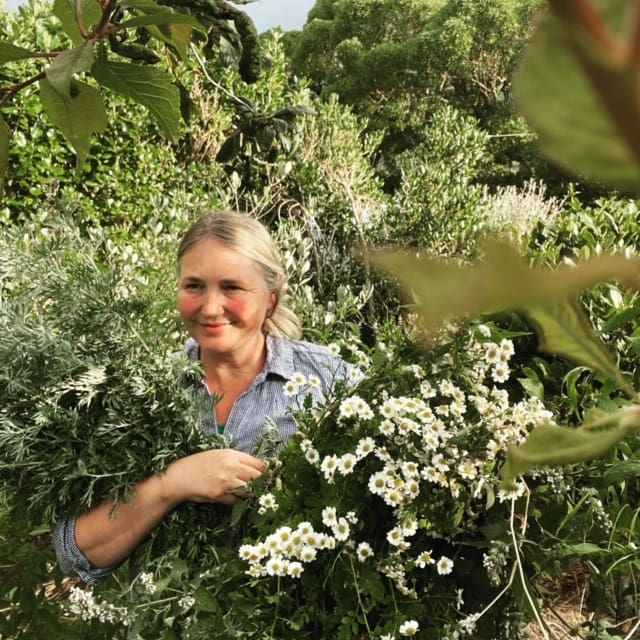 ---
Herbs have been part of Daisy Wood's life for as long as she can recall. Since childhood, she's experimented with plants to concoct natural remedies for family and friends.
"I remember as a child making rosehip syrup with my Mum. I think the passion was always there. There was always something about plants. And there's this cool photo of me chopping up herbs as a five-year-old!"
These days Wood has her own clinical practice operating from Kāpiti Road. She helps people through a personalised programme of dietary and lifestyle changes, herbal medicine and careful use of quality nutritional supplements.
Offering a small range of liquid formulae and teas, she likes transforming plants that may not naturally taste good into products that are appealing to drink.
Wood graduated from formal study (Bachelor of Natural Medicine) almost four years ago, after completing an earlier course and working for years at a natural health store at Coastlands.
Natural medicine has become more recognised, she says. Many of her clients try the herbal approach alongside conventional medicine.
"I always work with people's doctors, so I'm forever writing letters to GPs to just let them know what we're doing. Because – especially when people are on other medications – it's really important to have that communication."
Wood is a long-time resident of Paekākāriki. Born in Devon, England, she moved to Aotearoa at the age of seven. After a year in the Hawke's Bay, her family shifted to Paekākāriki.
While travelling around New Zealand in her late teens and early twenties, she started to play with plant medicine, making remedies such as her own cough syrup.
Taking a break from herbal recipes, she lived overseas in her late twenties and early thirties. Then, feeling sick and tired of big cities, she came home to settle.
"It was just bliss being out here by the beach."
Just a month after her arrival, she met her current partner. Within six months they'd bought a house together, where they still live.
The house was on a quarter-acre section: "I suddenly felt called to do something with it."
The herbs for up to twenty per cent of Wood's tinctures are grown at her home or foraged from around the village and Queen Elizabeth Park.
Tinctures are concentrated herbal extracts used as treatment, made by soaking the bark, berries, leaves or roots from plants in either alcohol or vinegar. Wood uses alcohol for her medicine-making, except for treating alcohol-dependent people, when concentrated plant liquor or vinegar would be used instead.
She supplements the home-gathered plants with purchased dried herbs and pre-made tinctures. As a high quantity of material is required to make the herbal remedies, it's not possible to grow all she needs at home.
Daisy's passion for nature includes her horse, Sport, who lives in the Tilley Rd paddocks. He's a senior now, so though she can no longer ride him, they walk together along the beach.
"He gets in the water and splashes. It's pretty funny. He's been known to pick up driftwood as well – and throw it like a dog!"
Stress, fatigue and low immunity are common health issues for Wood's clients. She has special interests in women's hormonal health, chronic health problems, mental health, autoimmunity and digestive health.
---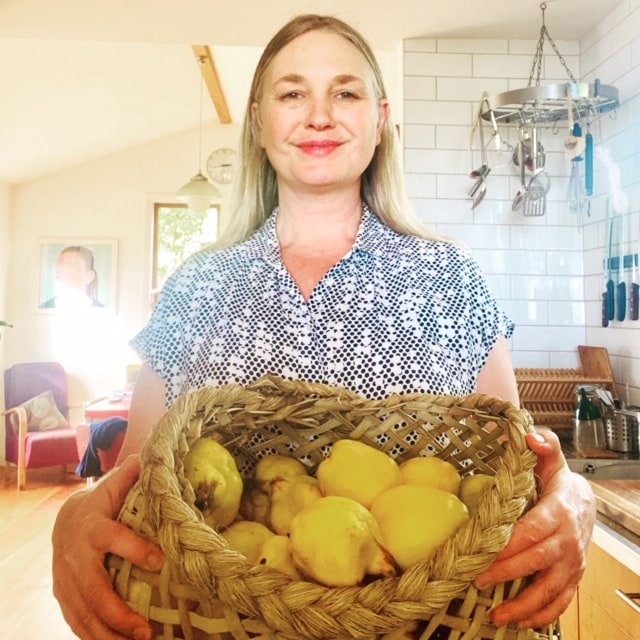 A big focus is supporting women through perimenopause – the 5-10 years before menopause, when women can often really struggle with physical and emotional changes.
Wood says women may feel hormonal, frazzled and exhausted. Their menstrual cycle turns "weird and frankly worrying". Understandably, mental health issues can also flare up in this time: anxiety and depression.
She has established a free private Facebook group, aptly called The First Flush, to provide perimenopause support and advice. There she chats with women about what various symptoms mean – and crucially, what you can do about them.
"I really like treating that group of people – just because there's so much you can do with lifestyle choices, herbs and nutrition, and because I'm at this age and stage myself."
She says perimenopause is "only ever joked about – and you are seen as a batty old woman if you talk about it. It's such an important period of life and it's not talked about enough".
"I think a lot of us got to 40-something and were like: 'What the hell is this?! Why weren't we told about it'"?
Wood feels hopeful this will change. Her cohort – Generation X – shows signs of being more open about perimenopause than previous generations. And there are moves afoot to de-medicalise it – after all, it's a natural transition.
Everyday plants and herbs can be tried by anyone as simple remedies for common colds and basic ailments, says Wood. Lemon, thyme, elderflowers and elderberries are just a few that we could find in our gardens or local parks.
Daisy Wood's website can be found here. The clinic is at 29 Kāpiti Road, Paraparaumu (an appointment is needed).
Daisy Wood Plant Medicine is a supporting business of the Paekākāriki website. She was interviewed on Te Pae, Paekākāriki 88.2FM with Mark Amery and Sylvia Bagnall (July 2020)
---