Quite the character, get a tantalising glimpse of one of Aotearoa New Zealand's best known poets Denis Glover's life in Paekākāriki – then read Judith Galtry's full article on Xplore Paekākāriki here.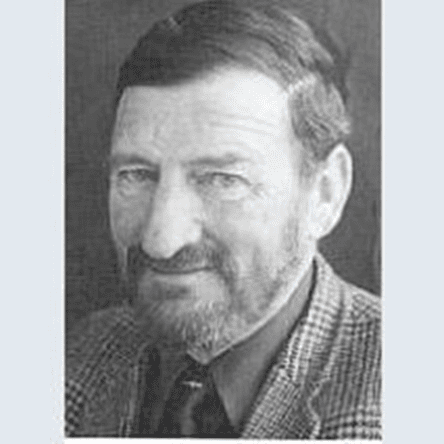 I had a good meditative loaf at Paekākāriki, actually enjoying lack of income, somehow never quite destitute. Leisure to talk to people and to gaze on the outrageous, smiling or silly sea was better than balsam for a self-affronting arrogance. For a glorious time I lived the life of a pseudo squire, reading and scribbling in sunshine, assiduously attending a goodly vegetable garden. Then I would stroll on the beach with dog Algernon or call on people I knew. For the first time I had leisure to savour humanity in the round, and found it good in all its fifty-seven varieties.
Denis James Matthews Glover DSC (9 December 1912 – 9 August 1980) was one of New Zealand's best known and most prolific poets, satirists, and publishers. He lived in Paekākāriki between 1959 and 1970.
Born in Dunedin in 1912, Glover was the third of four children of Irish-born dentist, Henry Lawrence Glover, and his wife, Lyla Jean Matthews. From his Irish ancestors Denis Glover evidently derived his wit, devilry and frequent bloody-mindedness; while from Lyla's wide reading and ambitions to be a writer he acquired his literary instincts.
Following his parents' separation, Glover lived with his mother and siblings in many parts of New Zealand. His schooling included Dunedin's Arthur Street School; New Plymouth's Central School (where he was Dux), New Plymouth Boys' High School, Auckland Grammar School (where he excelled in English), and Christchurch's Christ's College. In 1931, he enrolled at Canterbury College, where he took Greek, Latin, Philosophy and English for his BA and was an active sportsman playing rugby, boxing and sailing. He also joined the Canterbury Mountaineering Club and Christchurch Classical Association. In 1936, Glover married Mary Granville, and their only child, Rupert, was born in July 1945.
Denis' marriage finally ended in 1950 when he got together with Khura Skelton. Although Denis and Khura never married, they stayed together until Khura's death in Paekākāriki in 1969. By 1954, with his career in Christchurch on the rocks and the demise of Caxton Press, Glover and Khura moved to Wellington. This was later followed by a shift to Raumati South to a cottage (The Ranch) on a steep hillside from where they both commuted to work in Wellington. Khura worked as a statistician at the Department of Agriculture. Following a dispute with their Raumati landlord which ended up in court, they moved to Paekākāriki in April 1959. A chance conversation at the PaekākārikiHotel had led them to the small stucco cottage at 66 Ames Street, which Glover finally purchased in 1964, with financial assistance from Khura's aunt, Ida Stuart.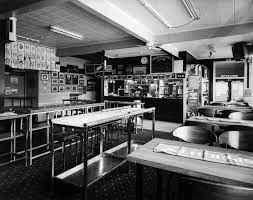 The Ames Street cottage offered spectacular views of the sea and Kapiti Island. Adding to its appeal, it was also only a short walk from the Paekākāriki Hotel and railway station. Denis described the view in a letter to his old naval friend Rupert Curtis '…there's a wonderful seascape, with the South Island in glorious view under the westering sun, and an offshore bird sanctuary (Kāpiti Island) five miles out of the window. A boat would present a puzzle as the beach is open and apt to be treacherous and boisterous. Sailing dinghy, all right, by dragging it through beaching stations, but I want something bigger. We'll see.' This seascape influenced Glover's poetry over the next decade.
Most mornings, Denis walked his spaniel pup, Algernon (acquired from poet Alistair Campbell at Pukerua Bay), along the south end of the beach and through the village, where he would often call in at the pub early in the morning.
Often after my early walk on the beach with my dog I called in at the pub about seven in the morning, knowing my devious way in, 'twixt-hours drinking being an old hobby. There [Denis Aspell (Dinny), the publican] would be, poring over figures in his little office under the stairs. 'Can I get a drink thirsty after a long walk on the beach?' He would go out and bring back a couple of bottles of beer and was affronted when I fished out money. 'Denis Glover, I know to a sixpence what you and Khura spend in the bar, but in here you are my guest, and a welcome one at that.
Glover maintained a sporadic working life while in Paekākāriki. He worked for Wingfield Press under Harry H. Tombs from 1954 to 1961, ditching a lucrative stint as copywriter at the advertising company Carlton Carruthers du Chateau, having once again 'smelt printing ink'. In the early 1960s, he served as president of PEN and the Friends of the Alexander Turnbull Library, which now holds his papers and manuscripts. During the late 1950s, he helped to develop the Mermaid Press, but this led to a split with Harry H. Tombs early in 1961 when Tombs accused him of stealing printing business for the Mermaid Press and Glover resigned in protest. Reflecting ruefully on this argy bargy with his former patron, Denis wrote, 'Lord what fools these mortals be. I do not except myself.'
To find out more, read the full article on Xplore Paekākāriki here.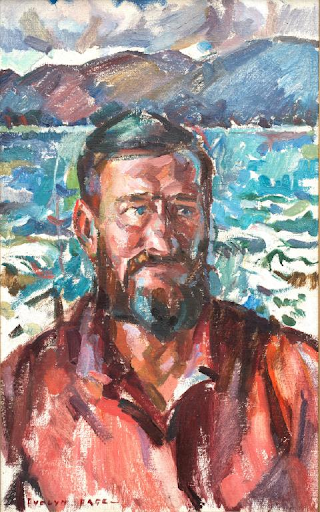 Paekākāriki.nz is a community-built, funded and run website. All funds go to weekly running costs, with huge amounts of professional work donated behind the scenes. If you can help financially, at a time when many supporting local businesses are hurting, we have launched a donation gateway.