The Mahara Gallery in Waikanae continues to fundraise for their exciting new refurbishment due to open in 2023. St Peter's Hall in Paekākāriki will host their film fundraiser, 'The HeART of the Matter', a documentary which profiles the ground-breaking post WWII educational shift that brought art and craft to the heart of schools in Aotearoa New Zealand. Fiona Gunter-Firth tells us more.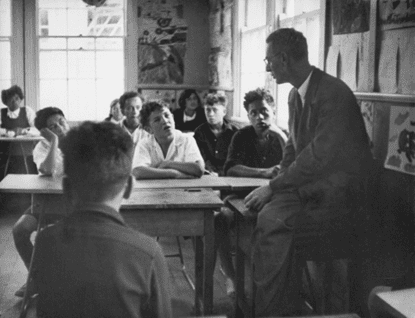 Local artists and volunteers established Mahara Galley in Waikanae in 1995 and the gallery has built a national reputation for its exhibitions and public programmes, supported by generous lenders, community and arts philanthropists. The new Mahara public gallery is due to re-open in July 2023. The Athfield-designed renovation began in November 2021.

An important kaupapa (principle) for the new Mahara will be to represent Iwi stories and taonga. The name Mahara refers to memory and connects Iwi Te Atiawa ki Whakarongotai to Parihaka.

The Kāpiti Coast District Council is investing $2.8 million to the project's $6.5 million estimated cost. This follows the Mahara Gallery Trust's success in securing government funding from the Regional Culture and Heritage Fund (RCHF), as well as other donations amounting to $3.8 million.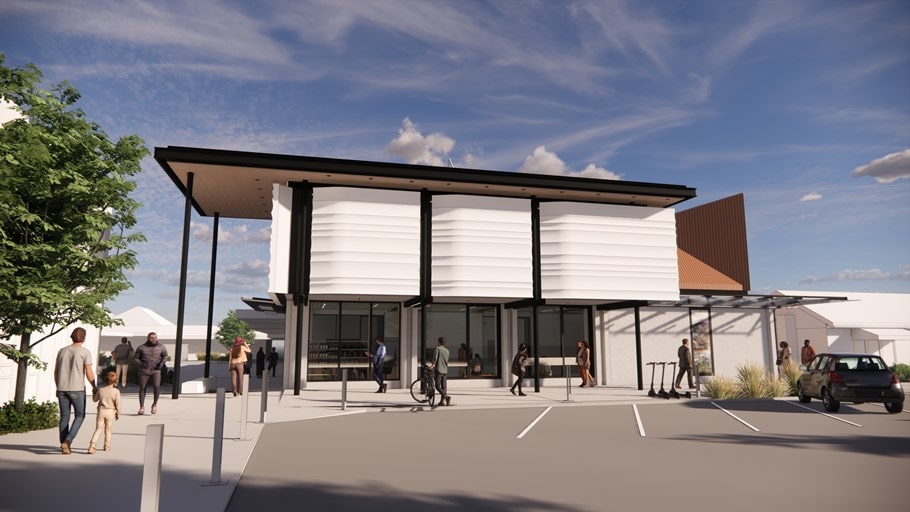 Mahara Gallery will be upgraded to museum standards and become a permanent home to the Field Collection which includes 24 paintings by Frances Hodgkins and family archives. This is a significant asset for the whole Kāpiti District.

Fundraising within the community, supported by the Friends of the Mahara Gallery, is an important way the whole community can contribute to this new Kāpiti taonga. At 3pm on Sunday 19 March at St Peter's Hall in Paekākāriki, the Friends of Mahara Gallery will host a fundraising film screening, including afternoon tea and Q & A with the film maker, film producer and friend of the gallery, Jan Bieringa. Jan will present her and her late husband Luit Bieringa's feature length 89 minute documentary, 'The HeART of The Matter'.

Under the leadership of a legendary Director-General of Education, Clarence Beeby, the years immediately after World War II saw the most remarkable shifts in educational philosophy New Zealand has ever experienced.
Luit Bieringa's documentary traces those changes and the army of men and women who worked to establish a thoroughly bicultural and arts-centred education system. Gordon Tovey, National Supervisor of Arts and Crafts, and his team of artists and art specialists, fostered the lively and colourful classrooms that New Zealand is familiar with today, in stark contrast to the rote-learning environments preceding
them.

Contributing art specialists included Cliff Whiting, Para Matchitt and Ralph Hotere. Critically, they ensured that aspects of Māori art such as kōwhaiwhai, kapa haka and waiata had a central place in our mainstream classrooms through in-depth consultation with Ngāti Porou kaumātua Pine Taiapa.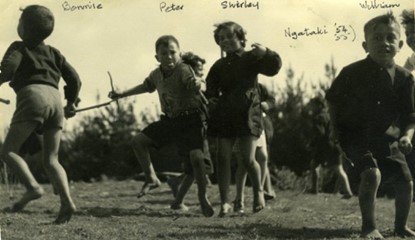 Replete with archival interviews and little-seen footage, this film is likely to transport any Kiwi-educated boomer back to school, but its richly storied excavation of the past is as clearly pointed towards the future as once were its public-servant heroes.

Please join the Friends of Mahara Gallery on Sunday 19 March at 3pm at St Peter's Hall for afternoon tea and the film screening followed by Q & A with Jan Bieringa.

Tickets $12, available from Mahara iti by EFTPOS or cash, from Paekākāriki Fruit Supply for cash, and limited door sales on the day. Tickets can also be ordered by emailing [email protected]
Paekākāriki.nz is a community-built, funded and run website. All funds go to weekly running costs, with huge amounts of professional work donated behind the scenes. If you can help financially, at a time when many supporting local businesses are hurting, we have launched a donation gateway.