The Paekākāriki Bike Library was set up by local cycling advocate, Jan Nisbet in 2015 with the goal of every Paekākāriki resident riding a bike.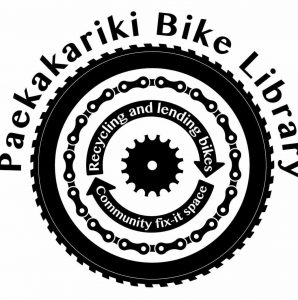 The library currently has 300 bikes on loan. All have been donated and the library and bike servicing is run by volunteers.
Annual membership is between $10 and $35. If a child outgrows their bike within the year, they can swap it for larger size. Anyone is welcome to come and learn how to upkeep, fix, and recycle bikes. No-one is too old or too young, come and be part of the cycle revolution!
One of our delightful bike recipients, Sofi Bloom, wrote us this poem
The Paekākāriki Bike Library won the Sport and Leisure section for Kapiti in the Wellington Airport Regional Community Awards a couple of years ago and were highly commended in the Get On Yer Bike Award at the 2016 Bike to the Future Award.
There's a lovely article here at the Daily Encourager in conversation with Jan.