Paekakariki Table Tennis Association – or sometimes irreligiously called Ping Pong Paek – is a social weekly gathering over the nets in the winter months May-Septemberish. We use the word ish here because we work quite collectively and casually. There is no skill level required and kids are welcome, but they should be able to get the ball on the table. At the other end of the spectrum some members are actually quite good. We play singles or doubles as suits us and based on who turns up. Right now there's no ladder, no protocol, no rules really other that sharing the load and having fun. We have no committee. One of us collects the fees and is in charge of the set up roster and pays the council for hireage out of said fees. Another keeps an eye on the equipment.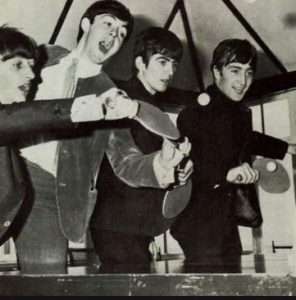 Cost is $40 per season or $50 for your kids as well i.e. as cheap as possible. This currently just allows us to cover our hall hireage fee. We welcome people coming along and giving it a go and deducing if they want to carry on. 
In other words its as casual and fun as we can make it. Who needs the stress? Enquiries to [email protected]
WHEN: Thurs 7.30-9.30pm approx May-September. 
WHERE: Memorial Hall
Updates get published to Paekākāriki Tauhokohoko  (a closed FB group) or to Paekakariki.nz on Facebook