A fairly rough track winds around the rocky coast, with shingle beaches and steep slopes above. A narrow walking track runs from the Pukerua Bay road end to the point. From there, the track sometimes runs out, and it's a scramble over rocks or a slog over shingle banks in places. Finally, a rough vehicle track takes you from the quarry sites to Hongoeka Marae at the Plimmerton road end.
The nicest part is the Pukerua Bay end around Wairaka Point, with rocky islets and sometimes a stray seal. Just past the point is a small stream with a pretty mossy waterfall in a clump of trees a few minutes scramble inland. There's not a lot of shade elsewhere on the walk. The Wairaka Walkway is best walked at low tide to avoid losing stretches of beach to the sea, and hugging rocks. Look up the tide timetable before heading out.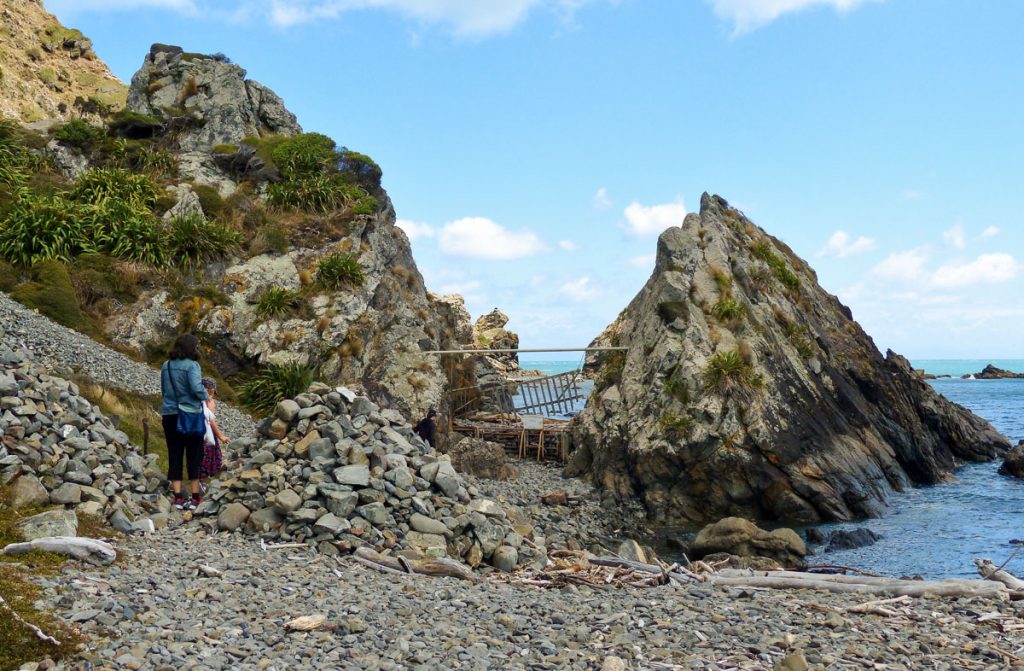 Who it suits
This is a reasonably hard walk, requiring good footwear and reasonable fitness. It's generally flat, though. A great choice if you're wanting some exercise and challenge.
How long it takes
The walk is about 10km all up. It can be slow going – allow at least four hours.
Highlights
This walk offers a nature experience away from the crowds. There are sea views and odd bits of maritime debris. On Pukerua Bay beach you'll find a World War II era concrete machine-gun pillbox – built for wartime protection, though it's probably one of the most difficult sites in the region for landing from the sea.
The rock arch ten minutes from the Pukerua Bay road end and a shallow cave just past Wairaka Point provide a little shelter if it's raining.
Some good snorkeling opportunities exist around this coast – the bay just along from the Pukerua Bay road end is full of eagle rays during summer, mostly lurking on the bottom. They seem relaxed about people so long as you keep a couple of metres away. Note that it's a 'no take' zone until Wairaka Point, so please leave the paua alone. Wairaka Point is another good snorkelling spot at high tide.
Transport
This trip can be accessed by public transport using Pukerua Bay and Plimmerton railway stations. This adds another kilometre or so of walking (at both ends) through streets to the stations. If the walk ends at Pukerua Bay, it's a steep hike uphill to the railway station. If you start from Pukerua Bay station, walk to State Highway One, and follow this north to Pukerua Beach Road, which takes you down a steep hill to the coast. Picking your direction to allow a tail wind makes sense for this walk.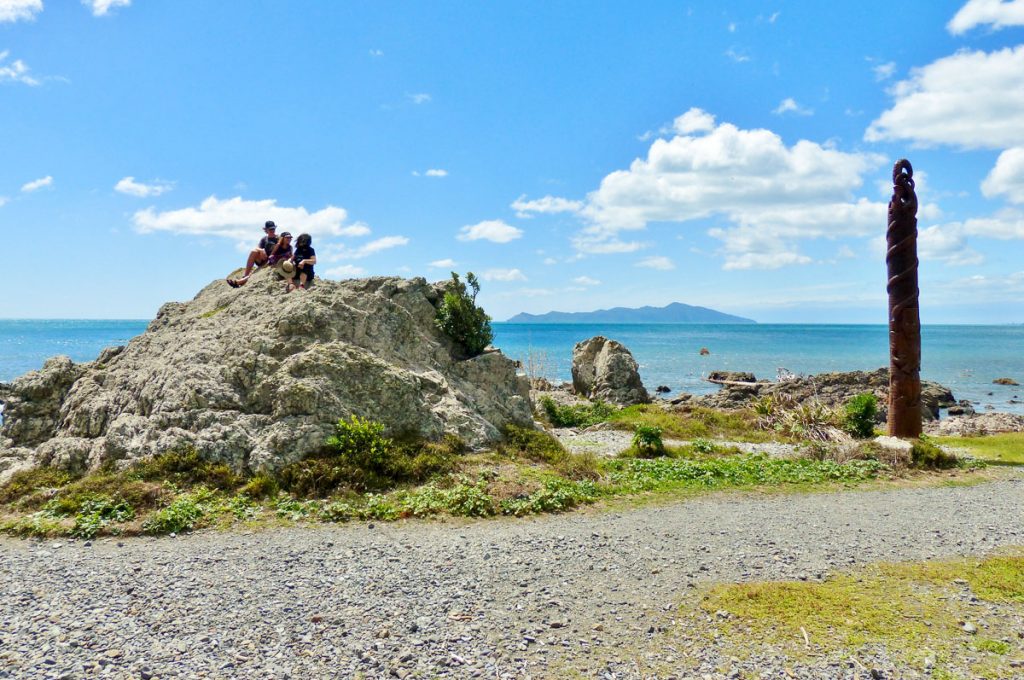 Facilities
Toilets are available at the Pukerua Bay road end, and by the boat marina in Plimmerton. Plimmerton has a couple of cafés, takeaways, a fish and chip shop and a Polish restaurant, all close to the railway station. Pukerua Bay doesn't have any cafés, but there's a dairy near the station.
Linking with other tracks
You could walk this as a loop track by returning to your starting point via one of the inland walking tracks, alongside Taupo Swamp, or over the hills between Pukerua Bay and Plimmerton.
Alternatively, from Plimmerton walk along Airlie Road, then link up with the walking track near Whenua Tapu cemetery. The Wairaka Walkway could also link with the Escarpment Track between Pukerua Bay and Paekākāriki.
Tips
This walk is very exposed with little shelter, so it's not recommended in bad weather.

Near Wairaka Rock, you might need to clamber over rocks if it's high tide.

The Muri railway station is no longer used, but might still be on old maps. The Pukerua Bay station is tucked away at the southern end of the village.

It's on sheet R26 of the old NZMS 260 series map, for those who still have one.
Images: Kirsten Drysdale.
Read Alistair Te Ariki Campbell's poem, The Return