Julia Wawrzyniak recently opened Honey Flower & Friends in a tiny gallery at the end of the Holtom Building. Her philosophy encompasses nature and organic processes, along with working in a collective. Julia shares her story with us here. Honey Flower & Friends is second in the paekakariki.nz series profiling the businesses at the heart of our village.
Honey Flower was born out of a passion for flowers and following a dream. As my three babies started to grow into little people, I began to grow a flower garden. The idea was to provide local, seasonal and unique flower arrangements. I've never had any formal floristry training but my affinity with flowers meant I could allow the blooms to arrange themselves in their own often wild and whimsical way. It brought me so much joy to share my creations with others. As the business progressed, to keep up with the seasons and demand, I supplement my blooms with foraging, market-bought blooms and generous donations from local gardens.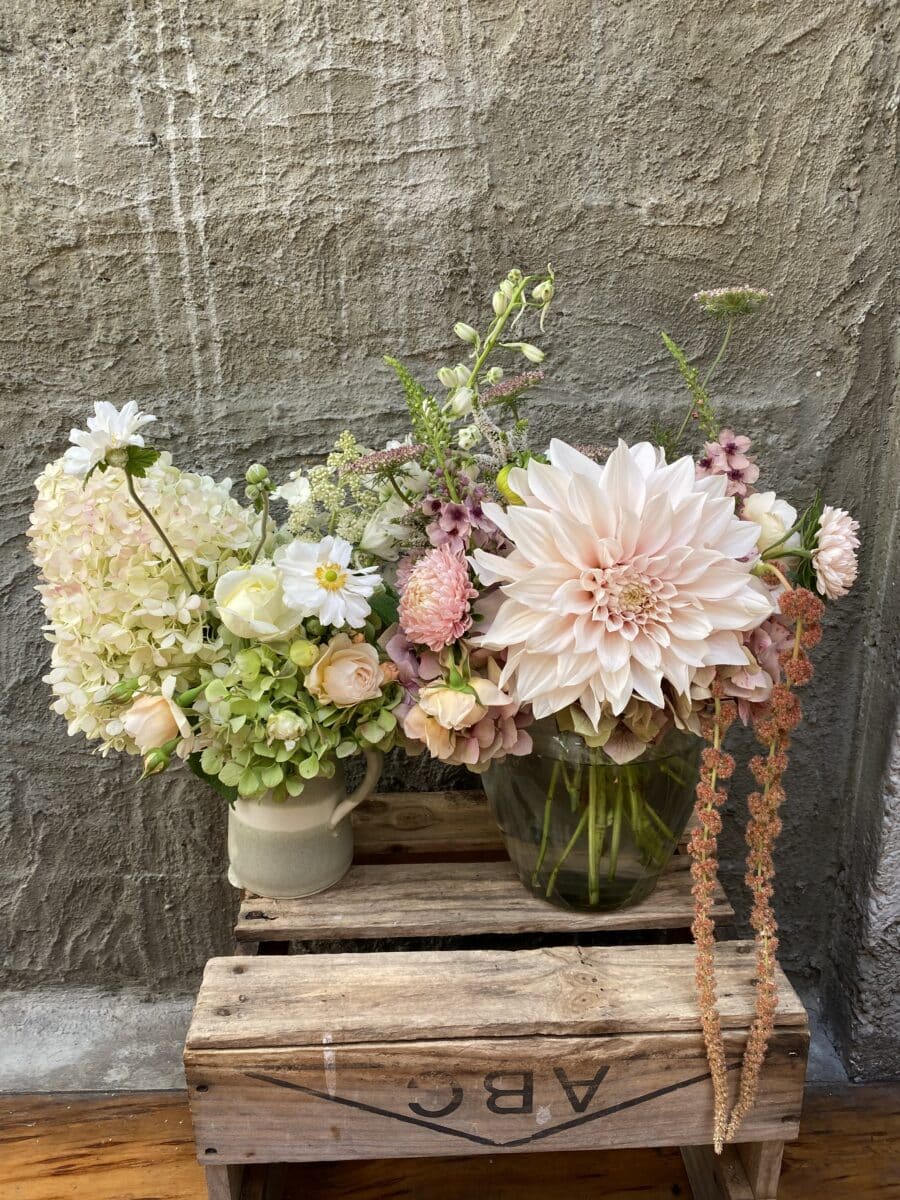 I started out by delivering flower subscriptions to locals, with the support of some long-lasting and wonderful customers. Last year the fabulous wāhine at the Beach Road Deli offered me the incredible opportunity to create Honey Flower & Friends, at the little space tucked in between the Deli and the railway tracks.
Honey Flower & Friends gave me a space to sell my blooms and flower creations (including jewellery, cards and plants) and to share it with other local creatives. The shop is run like a collective by a group of local woman artists/makers. It is a place to pick up a unique gift, a bunch of blooms and have a chat with one of the artists.
Tying all the products together is a connection to nature and organic processes. We have two local artists, Harriet Bright Ceramics and Jenn Leov Ceramics, with their complementary but individual styles. Foraged and Found creates a beautiful range of botanical print silks as well as jewellery. There's naturally dyed sustainable yarn by Good Wool, made by our Pukerua Bay neighbour, Bex. Hey Buddhi makes organic tea blends and the popular eye pillows, while Sunflower Designs creates interesting macramé. Natural skin care products are supplied by Home Grown Botanica and Apheleia. There really is something for everyone.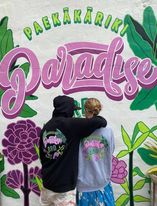 It's been lovely sharing this project with the community, meeting more locals, and feeling the warm response it has received.
Honey Flower & Friends is open Friday-Sunday 10am-2pm.
You can find us on Facebook or Instagram on @honeyflowerandfriends
Paekākāriki.nz is a community-built, funded and run website. All funds go to weekly running costs, with huge amounts of professional work donated behind the scenes. If you can help financially, at a time when many supporting local businesses are hurting, we have launched a donation gateway.