Gilbert Haisman
Gilbert and Kamala will be familiar figures to many, walking their beloved little dog on the shore or around the village. Gilbert, a well known musician in the Paekakariki community, has lived here half a century after he turned "randomly" across the railway lines for the first time, "smelt the air, loved the little baches and the spaces around them…and immediately wanted to move in." It wasn't long before he became the owner of one of the little baches on a large bush-clad hill section with no drive. The little shack there had started as a one-room hut in 1923 and has now had seven additions of which Gilbert has added three, creating a marvellous house "greatly assisted by a broad-minded building inspector." Gilbert was then a teacher at Porirua College and later became an advisor with the Department of Education. A noted jazz pianist, Gilbert plays here for silent movies, a range of gigs and community singalongs. His mother who could hardly read music had become the pianist at the monthly silent movies in Tuai in the Urewera where they lived. The back bar in the old Paekākāriki pub had a piano in the corner and could seat 100, so you could put on any sort of show, a variety of popular music with various musicians joining Gilbert and some "quite arty shows." And people could dance. "I did a long sulk when the pub went…. It was more of a railway town, we've lost some diversity especially politically."
"To spend half a century in a place that you love, with a whole lot of people that you like, most of whom are younger than you, is quite a good insurance for a rewarding old age. You can't go shopping without getting into about four conversations before you get to the shops. A great thing."
Kamala Patel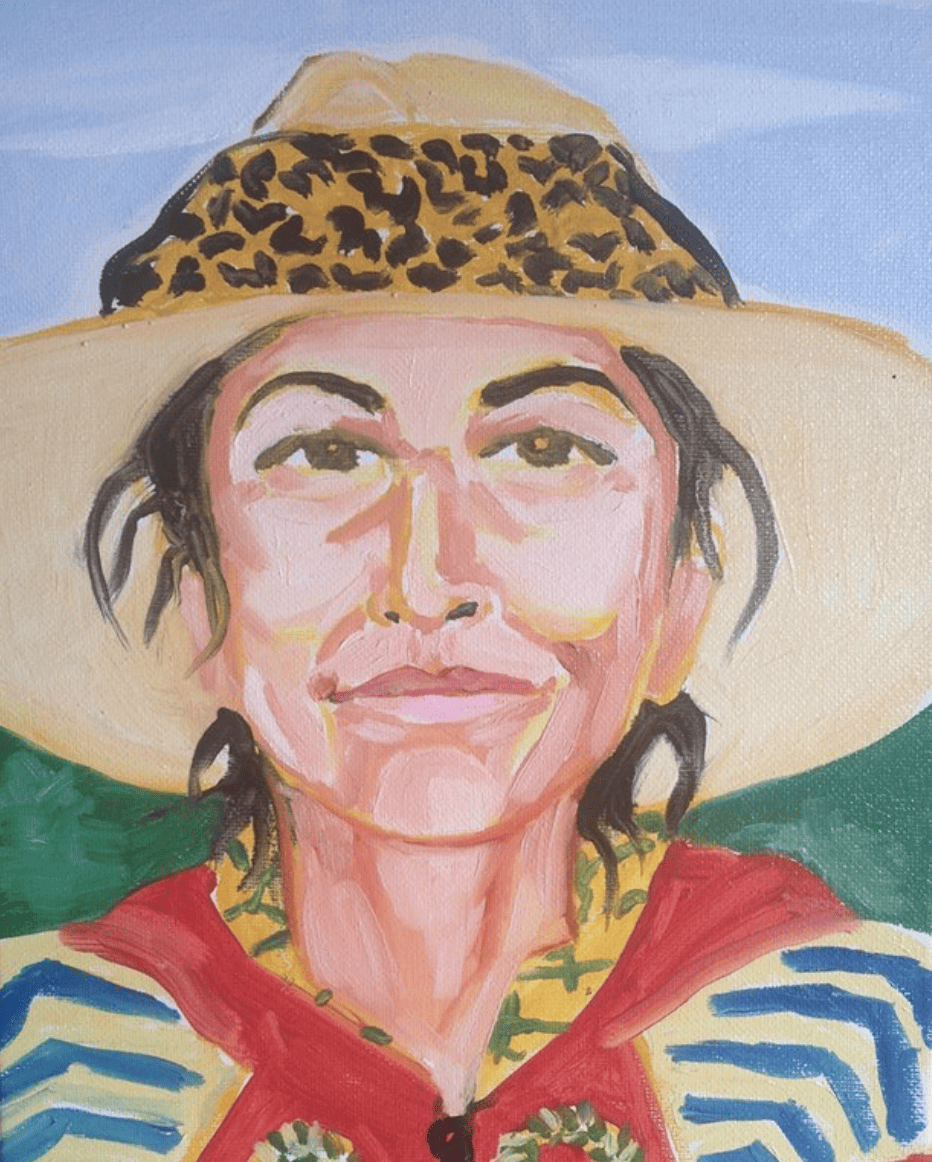 Kamala is a teacher of academic writing at Victoria University. She grew up in the Wairarapa and lived in Wellington before joining Gilbert here in Paekākāriki 40 years ago. Kamala has created an amazing garden on the hilltop section. She loves this place for the garden, the beach, sea views, the community and the people.
---
Sir Jon Trimmer
A spritely and friendly face in our village is Sir Jon Trimmer. He was born into a creative family in Petone in 1939. Jon started learning ballet at age 12 at his sister's ballet school, studied art at Wellington Technical College, then had a stint doing art in advertising. In 1958 he joined the New Zealand Ballet Company where he worked until he left to study overseas. Jon met his wife Jacqui when they were both teenaged dancers in the Company.
Jon studied for a year at the Royal Ballet School in London but much preferred performing, and then spent two years with Sadler's Wells. In 1970 Jon returned to the New Zealand Ballet, becoming their principal male dancer, celebrated for his lifts and high leaps. In those days it was a smaller company which did a lot of touring to smaller centres. For 8 years the Trimmers' cat Tomas toured with them. Jon and Jacqui have danced with both the Australian Ballet and the Royal Danish Ballet and the American Ballet Company of New York. Jon has performed with Dame Margot Fonteyn, Rudolf Nureyev, Erik Bruhn and many of the world's top dancers.
Among the many roles Sir Jon has danced are Petrouchka and the role of Albrecht in Giselle. He is a master at the character parts he still dances, such as Captain Hook in Peter Pan and Friar Laurence in Romeo and Juliet.
Jon has also acted, playing the part of Edgar Marwick in Peter Sharp's 1986 movie Undercover Gang and in 1986 was nominated for the best actor award for a role in the TV series Fireraiser. In 2002 and 2003 he performed with Helen Moulder in her play Meeting Karpovsky which has been revived for his 80th birthday.
Sir Jon has just retired from dancing with the RNZB but will certainly go on performing for us one way or another. The Trimmers have had a home in Paekakariki for 30 years. They both paint, do pottery, garden and enjoy their cats.
Sir Jon Trimmer is patron of the Paekākāriki Station Museum Trust.
Read Meet the locals #1,#2,#3