The Paekākāriki Community Trust has had a busy year administering and maintaining St Peter's Hall while fundraising for its upkeep. Sarah Te One fills us in on the details.
A word from the Chair: Ian Clark
I was appointed Chair last November, replacing Graham Coe who guided the Trust as Chair for many years. I want to acknowledge the encouragement and support I have had from the whole team during this settling-in period. We're all volunteers, and sometimes it seems a little daunting, when I think of the breadth of desires and needs of the whole Paekākāriki community. However, we're a great team, St Peter's Village Hall has never looked better, bookings are soaring (now that people are emerging from Covid restrictions) and the future looks bright.
Our Trustees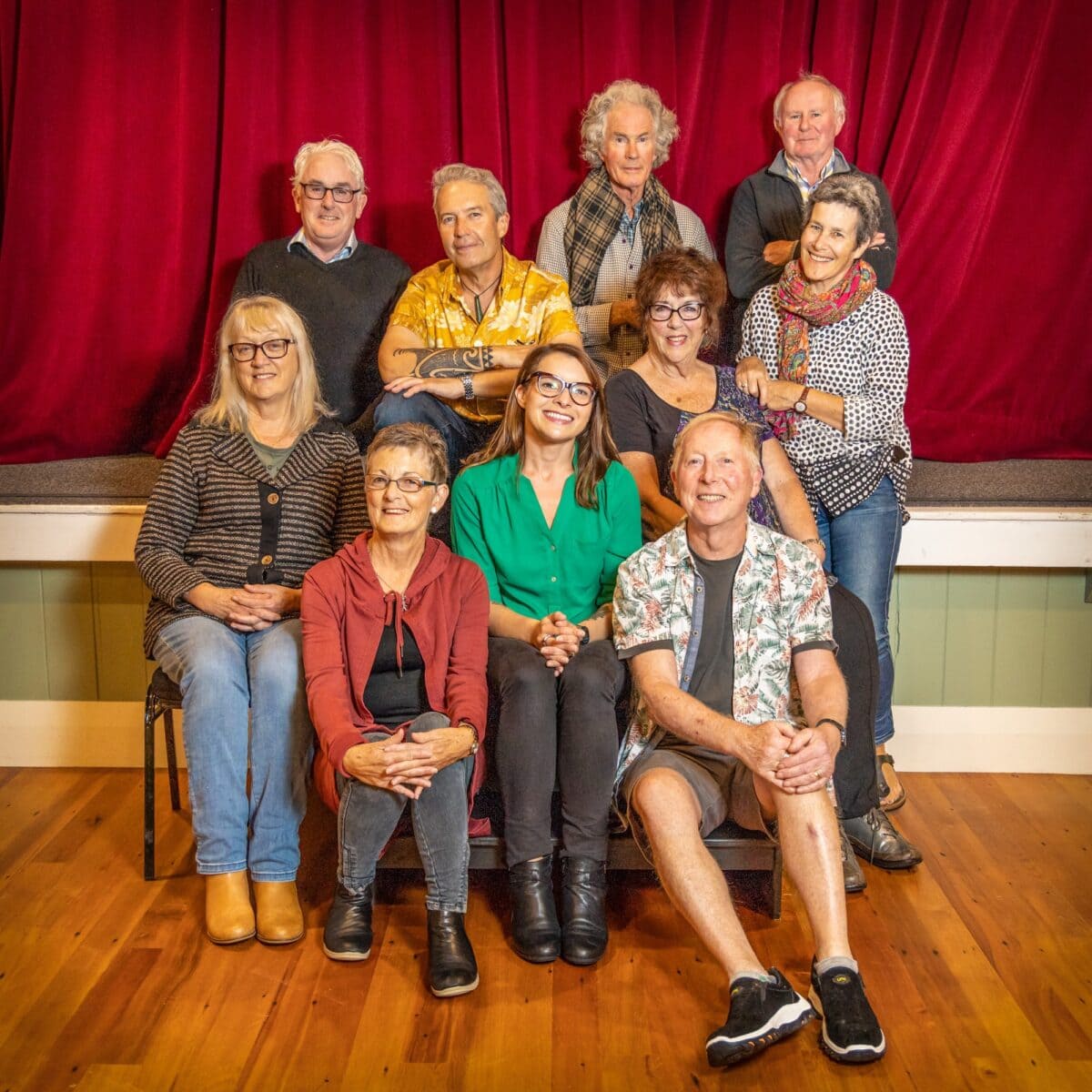 For the past 8 months, the Paekākāriki Community Trust has been meeting monthly. We thought it would be a good idea to let you know who we are and what we have been doing. At the last Annual General Meeting, four new trustees were elected (Jan, Robyn, Paul and Sarah). Over the past 8 months, they have been absorbed into the work of the Trust and are now taking on more substantive roles.
St Peter's Hall
" It is not just a building we offer: We are not the sort of place where, when the Hall is hired for an event, we just hand over the key – we offer an experience, and personal service. Time and again we hear from people about how well looked after they feel when they hire the Hall. (Jan Borland, Bookings Administrator)
The main occupation of the current Trustees is to keep St Peter's Hall as a focal point for local events, available to the Paekakariki community for their clubs, their celebrations and their leisure and commercial activities. Apart from people, this is our biggest asset. Over the past few years, it has been lovingly restored and, equally important, alongside this, we have established a reputation as a place where manaaki (care for others) is a lived experience. We are committed to looking after those who use the Hall for whatever reason.
The implications of this are wide-reaching. As an old historic building, the Hall requires constant attention to maintain the community-wide investment (largely voluntary) we have made in restoring it. Given this, it is not surprising how passionate people are about caring for our Hall.
This year, for example, among many other improvements, we have upgraded our audio visual equipment so that we can offer the community and those who hire the Hall, a first class experience. In May, we opened the Green Room and this can now be hired for small meetings. On the outside, we have a new fence and you can notice ongoing painting and restoration activities. We have also streamlined our booking system and reviewed our hireage contracts to better reflect the actual costs, time and effort required for this process. (See below for a typical week of bookings). Three points have become abundantly clear this year:
Maintaining the Hall is constant
Managing the booking system takes time
Hosting the hirers takes time
For an indication of how busy this Hall gets, visit the website. On average, the Hall running costs are $700.00 (approx) per week. This includes ground rent, rates, insurance, power, administration (cleaning, supplies etc.) and minor maintenance and depreciation. These are actual costs and do not include major renovation. We have to pay 33% of every renovation funded by grants and for all assets costing over $1000.00. This comes out of our annual profit figure. We estimate volunteer input to be around 10-15 hours per week just for managing bookings, with about another 10 hours per week on upkeep/maintenance, plus many more hours for each fundraising event. As we mentioned, we like to think of the hire as an experience that reflects the value we place on the Hall and the community.
Celebrating our recent successes
The Art Show
"This year's Art Show was amazing; We have built a really good reputation among artists and art buyers and our sales reached record highs." (Ronda Thompson, Art Show coordinator)
Every year, the Trust runs some significant fundraisers and hosts a wide variety of events. This year we have been astounded by our success with two of these that are now well established as part of the culture of our Village: the Art Show and the Film Festival and the Book Fair. Perhaps because of COVID-19 last year, these events have surpassed our expectations for generating funds.
The Paekākāriki Film Festival
'The General' was quite a special occasion seeing a marathon piano performance from local legend – Gilbert Haisman who accompanied the 75 minute silent film from 1926 on piano to a full house! (Graeme Browne, Film Festival Coordinator)
Paekākāriki Film Festival 2021 was yet another success. Our third festival since inception in 2019, and with record attendance. The three most popular films in order were 'The General', 'Local Hero' and 'American Utopia'.
This year we ran a film festival cafe under the marquee on the deck, with delicious food donated by the Beach Road Deli and Paekākāriki Village Grocery Store and generous home baking. The cafe often earned income on a par with door takings, All proceeds, of course went to Hall upkeep.
The Book Fair
Despite the cold, we were well warmed up with mulled wine and nibbles – so many great finds and the piano in the background really added to the atmosphere (Community member)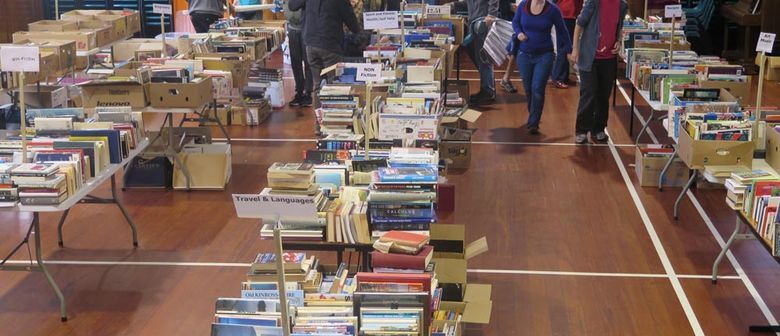 The 2021 Book Fair was a runaway success, with people having cleaned out their houses during the Covid-19 lockdown. People were lined up outside a full hour before the Hall opened.Volunteers were again to the fore with collecting, sorting, selling, providing sustenance for other volunteers – a real community effort!
We need your support
Even though they are fronted by our Trustees, these events take coordination and time and could not happen without volunteers and the support of Village businesses. That it all comes together smoothly is a source of great satisfaction. That said, we are now reaching a point where our current way of working to maintain the Hall needs urgent revision and, over the next few months, we will be discussing how to move forward in a sustainable way. This will include how we integrate the wider objectives of the Trust into our work plan and how we can involve more community members. If you are interested in volunteering, or coming to a meeting, please contact Jan Borland ([email protected])
Annual General Meeting: 3 October 2:00pm St Peter's Hall
Our AGM date has been set for Sunday October 3rd – 2pm, at St Peter's Hall. If you are interested in standing for the Trust or if you have any agenda items you would like considered, please contact Ian Clark ([email protected]).
Contact us: [email protected] or visit our website: https://paekakariki.nz/listings/community-trust/