Dunedin-based writer, Kay McKenzie Cooke celebrates a 'significant birthday' for much-loved poet and independent publisher Michael O'Leary aka the Earl of Seacliff.
Earlier this month Paekākāriki poet and publisher Michael O'Leary attended Aotearoa's poet laureate David Eggleton's recent tokotoko ceremony as support poet. He was invited by David — his long-time friend– to do so, along with myself and fellow Dunedin writer, Jenny Powell. As always, it was a treat to spend time with this Paekākāriki poet; the Earl of Seacliff.
---
Michael O'Leary and David Eggleton have known each other for over forty years since they lived in "one of the most crazy and amazing" houses together in Auckland in the 1970s. They were both at Auckland Art School and they met when they were both involved in a production at Auckland University called Stomach Cabaret. Michael describes it as a satirical anarchic extravaganza.
---
In the past, I have visited Michael in his world-famous second-hand Paekākāriki railway station bookshop, and more recently have been invited to read with him at two Dunedin poetry readings.
Spending time with Michael is always rewarding. He lets you into his world and is curious and interested in your world too. His quick humour is entertaining and his experience and knowledge of railways a treasured window into NZ railway's past glories. Railways, books, poetry and music are integral to his world, as are people. "Are you ok?" is a question Michael often asks people around him at regular, intermittent times. He likes to know and be assured that everyone is alright; an indication of his kindness and caring nature.
---
His iconic 'look' of flowing silver hair and (sometimes) black fedora and dark glasses and black jacket, puts me in mind of some seventies rock band member aging disgracefully but yet also with the hard-won wisdom borne of years spent on the edge. He is as likely to break out into a Cohen or Beatles song, as he is to quote a line of poetry, or tell some yarn about his past experiences of flatting with other New Zealand poets, writers, musicians and artists from the seventies and eighties.
Hope your 70th is a happy one Michael O'Leary – and keep rocking on!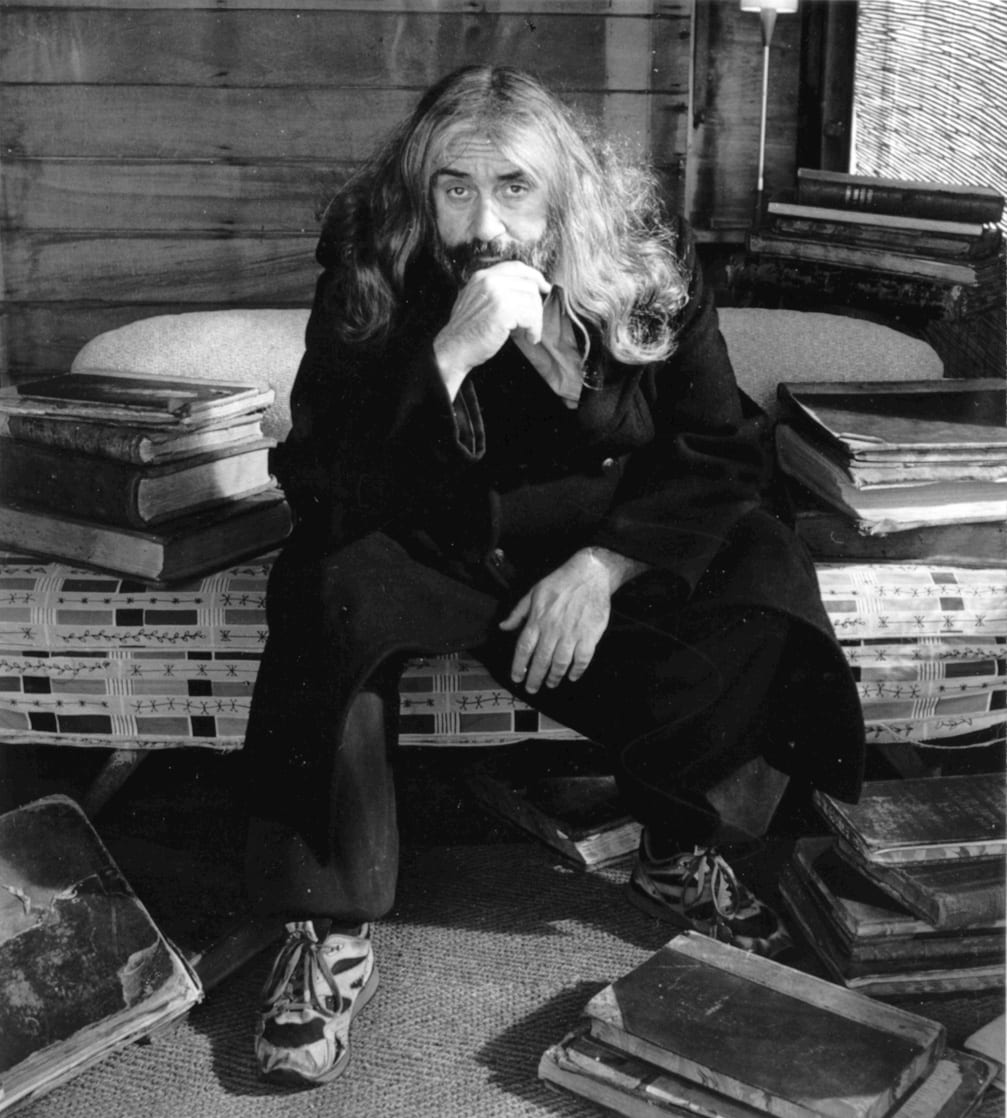 The public is invited to celebrate Michael's birthday at St Peter's Hall this Sunday 1 November — he'll be joined by resident poet Rob Hack who also celebrates a birthday. Featuring poetry readings and musical interlude from Franck Monnet. 7:30 – 9:30pm, koha entry.
---
Paekākāriki.nz is a community-built, funded and run website. All funds go to weekly running costs, with huge amounts of professional work donated behind the scenes. If you can help financially, at a time when many supporting local businesses are hurting, we have launched a donation gateway.