Paekākāriki resident Florrie Ward passed away on 19 March 2020 aged 103. Her daughters, Claire Pinfold and Ronda Thompson, share with us her extraordinary life and character. We also feature the remarkable docu-animation film in which she and her twin sister Pearl aged 79 starred, after surviving an attack from an enraged bull, which made headlines.

---
Born in a farmhouse at Tuckers Beach, Lower Shotover in Queenstown on July 2 1916, Florrie Louisa Scheib was the unexpected second of identical twins born to Sophia and Albert Scheib. "Pearl Joy" was the firstborn.
Sophia and Albert and their six children moved to Queenstown when the twins were four. They had a very happy and active childhood in pre-tourist Queenstown. They were encouraged to earn their own pocket money, picking gooseberries, strawberries, gathering fir cones and even some rabbit trapping as their dad was the agent for buying skins. He paid his girls market price.
---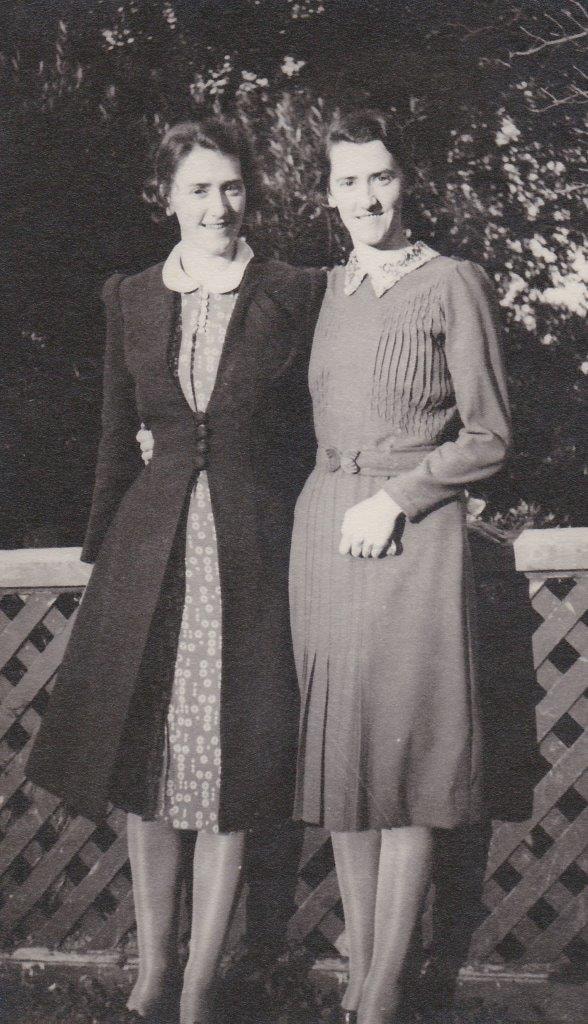 With no secondary schools in the Wakatipu basin, Florrie's teenage years were spent boarding and studying in Dunedin followed by an apprenticeship at Sargood's Clothing Factory. It was in Dunedin that Florrie met and fell for Russell Ward, a handsome farmer from Waimate.
Pearl was working in Wellington and asked Florrie to join her flatting there. They flatted together until Florrie and Russell married in 1943.
Russell trained to be a builder. Florrie worked as a postie until her first child Ronda was born in 1945, followed by Ross 1947, Neville in 1953 and Claire in 1959. Florrie did not return to paid work, but helped Russell with taking phone calls and occasionally helping him on odd building jobs.
---
Florrie and Russell

Florrie the Postie
When Russell retired they got the travel bug. The pair travelled extensively to many countries including the UK, Europe, Russia and China. That was until 1985 when tragedy struck both twins. Russell had a severe stroke and was totally paralysed down one side. Then a few months later, Pearl's husband Jack Mills died unexpectedly of a heart attack in Paekākāriki. After spending six months in hospital, Florrie spent the next 10 years looking after Russell assisted by her twin. Russell died in 1995 of cancer.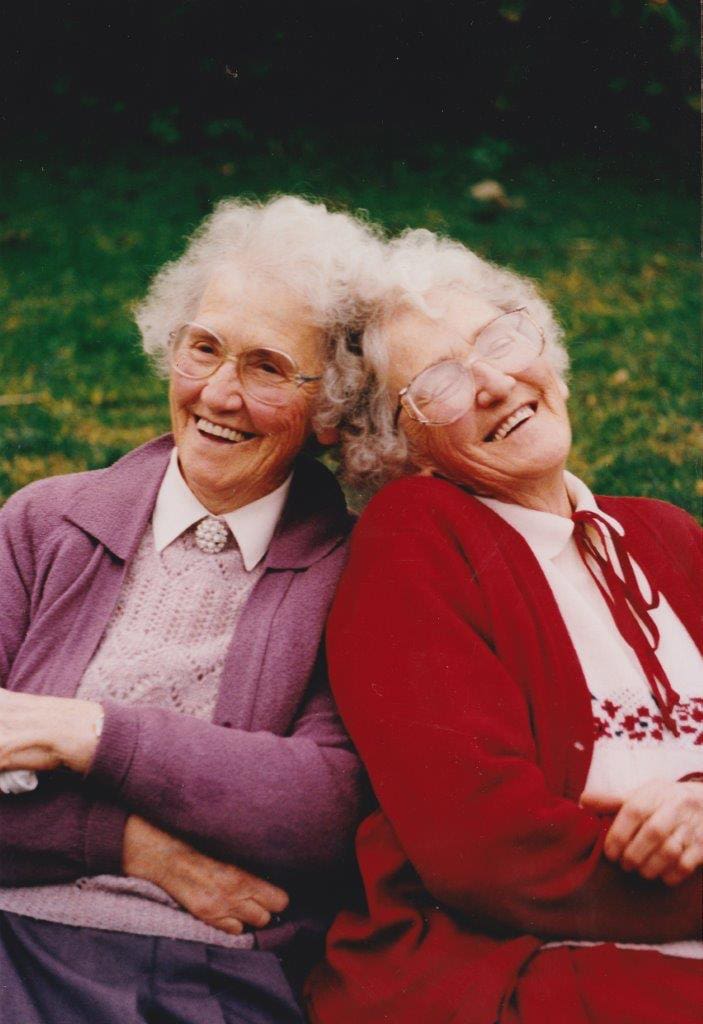 ---
In 1996 the twins, aged 79, became famous locally, nationally and internationally after surviving an attack by an enraged bull.
At dusk on their evening walk in the pony club paddock behind Florrie's house in Raumati, they encountered a two-year old bull which had escaped from an adjacent property. Thinking he was harmless, Pearl patted him on the nose and said he was a lovely boy.
The bull objected and – next thing – the bull picked up Florrie with his horns under her buttocks, he pushed her along before tossing her. The twins both grabbed a horn each and held on for their lives. This desperate struggle went on for about 10 minutes but seemed like a lifetime. It was getting dark and no help was in sight, so one of them had to leave the other and go for help. Florrie couldn't walk as she had a broken bone in her foot, so Pearl had to go, knowing the chances of Florrie keeping the bull at bay on her own was slim to none.
However, while Pearl ran for help, Florrie heard a voice telling her to throw herself over the bulls head, which she did, with her arms around his neck, behind his horns. The bull went crazy tossing her violently trying to get her off. But she held on.
Meantime Pearl ran for help, getting stuck in the wire fence. Freeing herself, she found a fit young man willing to help. He distracted the bull with a broom, allowing the twins to escape.
The twins suffered identical right-arm fractures, plus Florrie had broken two bones in her face, a severely sprained foot and heavy bruising. The young man escaped unharmed.
After radio and newspaper articles, this amazing story of 79 year old twins battling a bull, was later made into an award winning 10 minute documation by local filmmakers Phil and Jeff Simmonds, called Pearl, Florrie and the Bull.
---
---
For some years after Russell's death the twins lived between their two houses in Paekākāriki and Raumati, until they decided to stay in Paekākāriki permanently.
In 2008 the twins were honoured with the naming of a beach walkway at the south end of the village.
Pearl passed away in April 2005 aged 88 of cancer.
Florrie stayed in Pearl's house for about four years, before moving in with family in Paekākāriki until her death on March 19, aged 103.
---