Introducing local filmmaker Celestina Sumby's 1980s Paekākāriki party people production!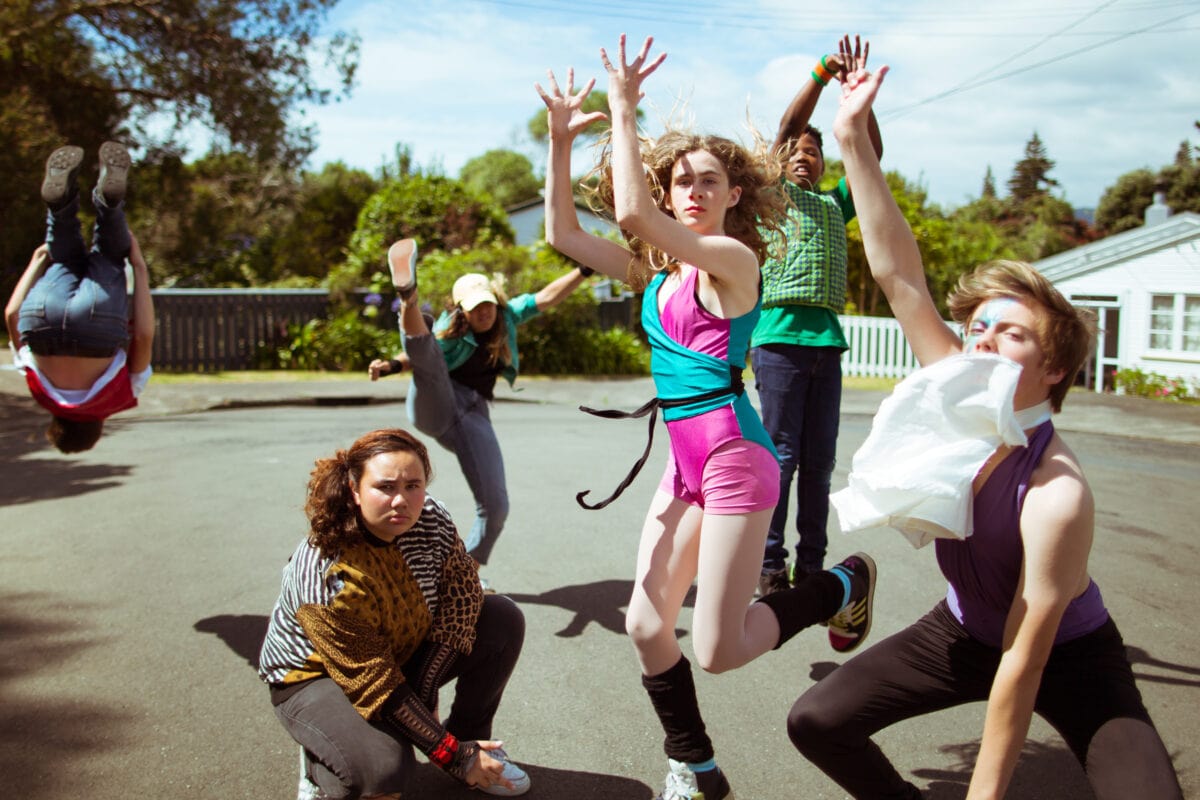 Paekākāriki resident Celestina Sumby's first short film, Ave Marie, is a story and a dream that's been a lifetime in the making. And there's a place in that dream for the home she's made with partner John Cruickshanks in the village's former Catholic Church on Wellington Road.
The church is the venue for a fundraising party for the film to which the community and people afar are invited on Saturday 5 November. (Since its time as a place of worship it's seen a fair few infamous creative parties.)
This is highly appropriate as Sumby, the writer and director of Ave Marie, grew up in a Catholic family and says the film is a small slice of her childhood. "It's about growing up different, and using dance to escape while 'living under the judgemental eye of God." It's a fairy tale, set in a 1980s suburbia that could be Paekākāriki.
Indeed you could say its a Paekākāriki party people production. One of the lead actors (pictured below) is local 15 year old Frida Morley-Hall in her debut, and Cruickshanks has naturally loaned his considerable experience in the film industry as Co-Production Designer. Other locals are providing services ranging from hair-styling to catering, in a project that's been underway for over two years.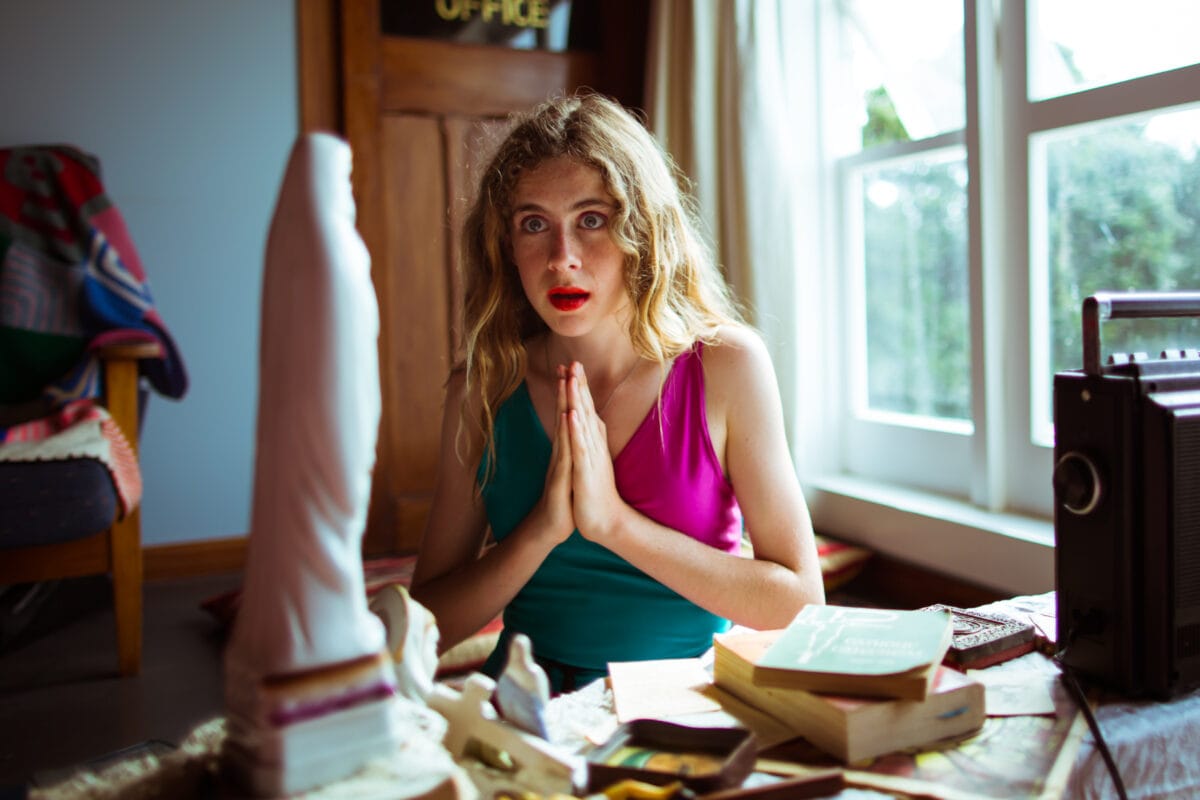 The theme will also resonate with many 'Paekākāriki Pride' locals. "Ave Marie is for all the queer kids that were gay before it was legal in New Zealand, and those who still live in fear today," says Sumby. "Those childhoods haunted by Jesus on the cross and burning in hell, the kids that were never good enough to be in the front row, the adoring younger siblings, the exasperated older ones, and those kids and adults who believe in the power of dance to heal, escape and ultimately unite."
Sumby has been writing since she was a kid but it's now later in life she's come to terms with her own story and arrived back at it to announce herself as a writer and filmmaker.
Now Sumby is on the fundraising trail, with a Boosted campaign launched with the New Zealand Film Commission. You can contribute here. They're looking to raise $15,000 to match the Film Commission's $15,000, and the party coming up on 5 November is a way for the whole community to contribute and celebrate a very good Paekākākriki time.
A large group of villagers are banding together to realise this 80s theme party for all.
The cause? Funds to shoot an epic dance battle in a "suburban cul-de-sac" paying for a choreographer, costumes, a full day shooting crew, equipment, and a crane.
It's an 80s period piece, so you can naturally expect a Dirty Dancing lift.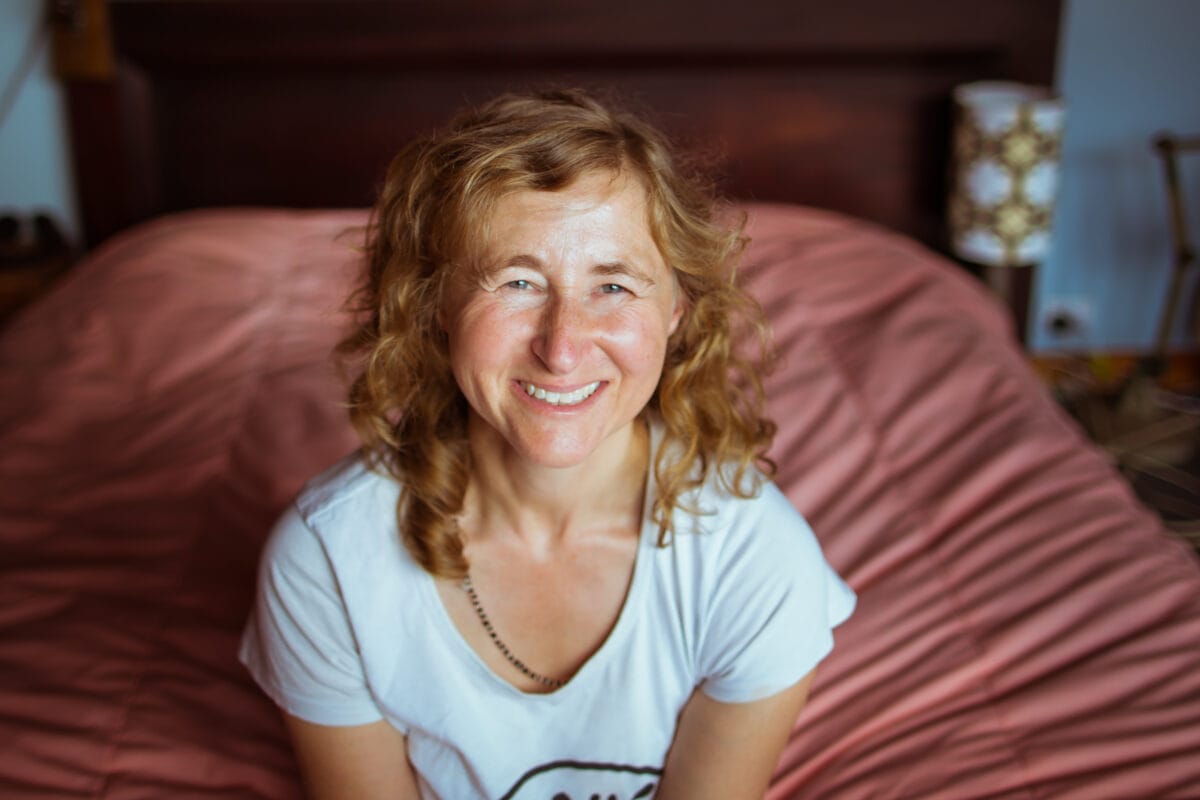 Paekākāriki.nz is a community-built, funded and run website. All funds go to weekly running costs, with huge amounts of professional work donated behind the scenes. If you can help financially, at a time when many supporting local businesses are hurting, we have launched a donation gateway.