Inspired by the Paekākāriki Mermaids, another group of swimmers brave the sea twice a week. This time paekakariki.nz profiles regular sea swimmers, the Sea Goddesses.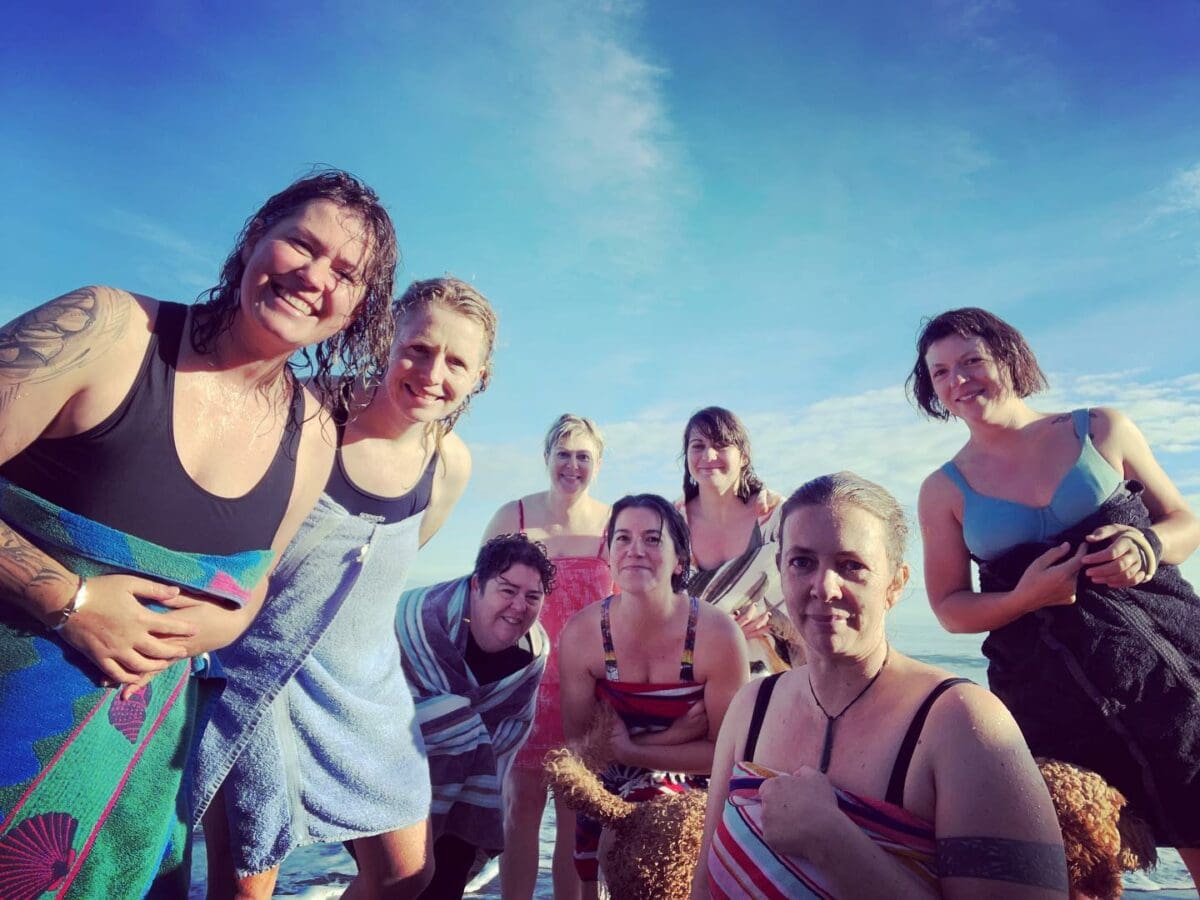 What began as a challenge for a group of friends, is quickly growing into a life-changing movement.
Every Monday and Friday morning at approximately 9.30am, a bunch of women gather at the bottom of Ocean Rd. We are dressed in track pants and hoodies, and carry towels over our shoulders. Every day we say 'Are we really going to do this?' and every day the answer is 'Yes!'
Trackies are shed, revealing a variety of swimwear, and as one, we charge into the freezing waters of Paekākāriki sea.
We are the Sea Goddesses, and our numbers are growing.
Taking inspiration from the incredible Paekākāriki Mermaids, the Sea Goddesses take the plunge to shake off the demands of daily life, to invigorate our minds and bodies, and to hang out with a bunch of wonderful women (coffee afterwards is often on the cards).
The benefits of this have been even better than we expected. Goddesses report feeling motivated and energised for the rest of the day, more able to concentrate and more confident and happy.
As the days get colder, the Sea Goddesses are gaining momentum. Every week we have new members, and there has been talk of events, merchandise, and even matching tattoos. We welcome new swimmers – just meet us on a Monday or Friday morning, or ask to join the Facebook group. We promise you won't regret it!
Once you go Goddess, you never go back.