Village precinct
6 Beach Road
Paekākāriki
Mon 8am–8pm and alternative Saturdays 8am-8pm. (currently via distance)
027 2888 992
leannethenaturopath@xtra.co.nz
The Family Naturopath and Medical Herbalist who treats the whole family and a wide range of health conditions including: - Chronic Health and Wellness, Women's Wellness, Children's Consultations (to age 18), Ageing Well (55+), Weight Loss and Preconception Care.
6 Beach Rd
Paekākāriki
Mon, Tues: CLOSED
Wed-Thurs: 10am-5pm
Fri: 10am-6pm
Sat & Sun: 10am-4pm
04 292 7999
022 353 8432
dixie888cuts@gmail.com
Haircuts for the whole family at affordable prices! Trims, restyling, buzz cuts, shampoo and blow drys, straightening & curling. Dixie offers a warm welcome for all your haircutting needs.
6 Beach Road
Paekākāriki
Will Aitken
04 905 7345
info@wellingtonosteopaths.co.nz
Organics, eggs, fruit & vege. Ticket outlet for local gigs.
7 Beach Rd
Paekākāriki
Nicole Duke
04 292 8860
perchingparrot@yahoo.com
Licensed cafe with sunny outdoor seating, serving Havana coffee and friendly smiles. Open public holidays. Kitchen closes 2pm daily.
Paekākāriki Auto Services
7 Beach Rd
Paekākāriki
04 292 8536
cmclarke@xtra.co.nz
The oldest automotive garage on the coast! For all your mechanical needs, right in the heart of the Paekākāriki village.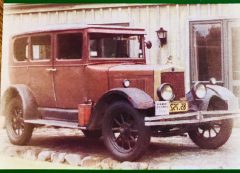 5 Beach Rd
Paekākāriki
Wed & Thurs: 7.30am-4pm
Fri: 7.30am-8.30pm
Sat & Sun: 7.30am-4pm
04 902 9029
beachroaddeli@gmail.com
Breakfast bagels, delicatessen meats, salads & cheeses, pizzas, cabinet food, fresh bread & coffee.
11 Beach Rd
Paekākāriki
Daily: 8am - 6:30pm (reduced hours due to Covid-19)
Your local go-to. From spices to hardware, we've got it all! A good range of organics, including boutique beer and wine, Postshop service and Transmetro tickets. Local stockist of Paekākāriki Pops.
6 Beach Rd
Paekākāriki
Tues:9.30am-4pm
Wed:9.30am-6.30pm
Thurs:12.30pm-7pm
Fri:9.30am-5.30pm
Sat:10.30-4pm
Traditional Chinese Medicine - acupuncture, massage & herbs. Effective and safe options for pain relief, injury recovery, pregnancy care, stress release and everyday health care.
3a Beach Rd
Paekākāriki
(behind the south side of the shops)
Andrew Driver
04 905 8465
027 243 3074
beachroadworkshop@gmail.com
Beach Road Workshop creates custom made furniture for homes, cafes and restaurants. Design and fine craftsmanship, customer focused.
2 Beach Rd
Paekākāriki
04 292 8081
finnskapiti@xtra.co.nz
Finn's Paekakariki is a privately owned, modern, boutique hotel comprising a café & bar with craft beers on tap and superior studio units with spa baths, king-size beds, microwave, tea and coffee-making facilities.
Filed Under: Eat, Village precinct, Drink, Sleep, Accommodation, A-Z, Eat, drink, sleep, Food & beverage, Supporting businesses