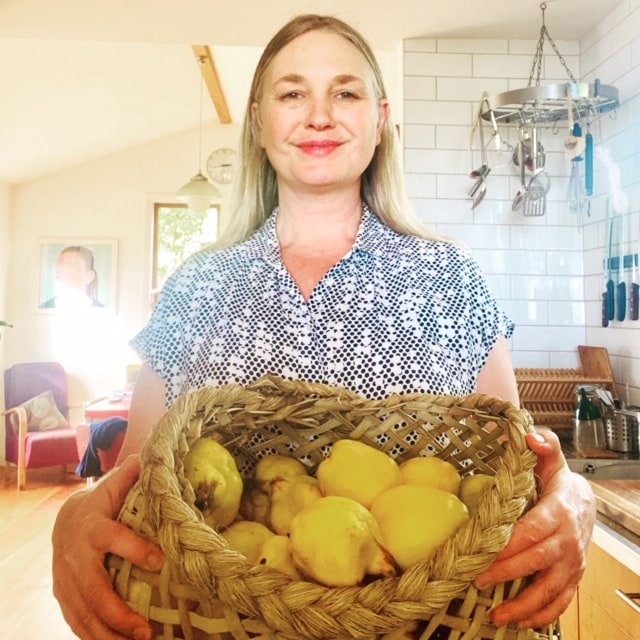 I guide frazzled and overweight menopausal women to release their growing belly, be zen-like through the hormonal roller coaster of perimenopause and to unbury the amazing human they are born to be! 
Whether you are mid-life and have been totally knocked for six by menopause transition (aka the second puberty) and are wondering why nobody told you it wasn't just a few hot flushes, or if you are later in life and staring down the barrel of your genetic destiny,  I can help! My signature programs use personalised nutrition, deep dives into the thoughts and habits that hold you back from real and lasting change, careful analysis, and holistic treatment, of the physical things that will prevent weight loss ( like hormonal or gut issues) and the power of the group to give you buckets of support. All designed to help you lose weight, feel amazing and stay that way!
I am Daisy Wood, naturopath, herbalist, coach, alchemist and wisdom guide! I work with women just like you, to be WELL and gorgeously comfortable in their own skin, so they can glide into their best years with vitality, self-understanding and love. 
I have 15 years in holistic health, 7 years as a naturopath and herbalist, 15 years as a chef and 40 plus years of interest in self development and wisdom. In my spare time I am a cook, artist, animal lover, horse rider (I love working with my horse's biomechanics and mine for a great partnership!). I am a gardening fanatic artist and astrology student! 
Read our story on Daisy here.