An extract from Paekākāriki artist Ned Wenlock's remarkable debut graphic novel Tsunami, available now from leading publisher, Earth's End Publishing, followed by an interview with Ned on Paekākāriki.FM.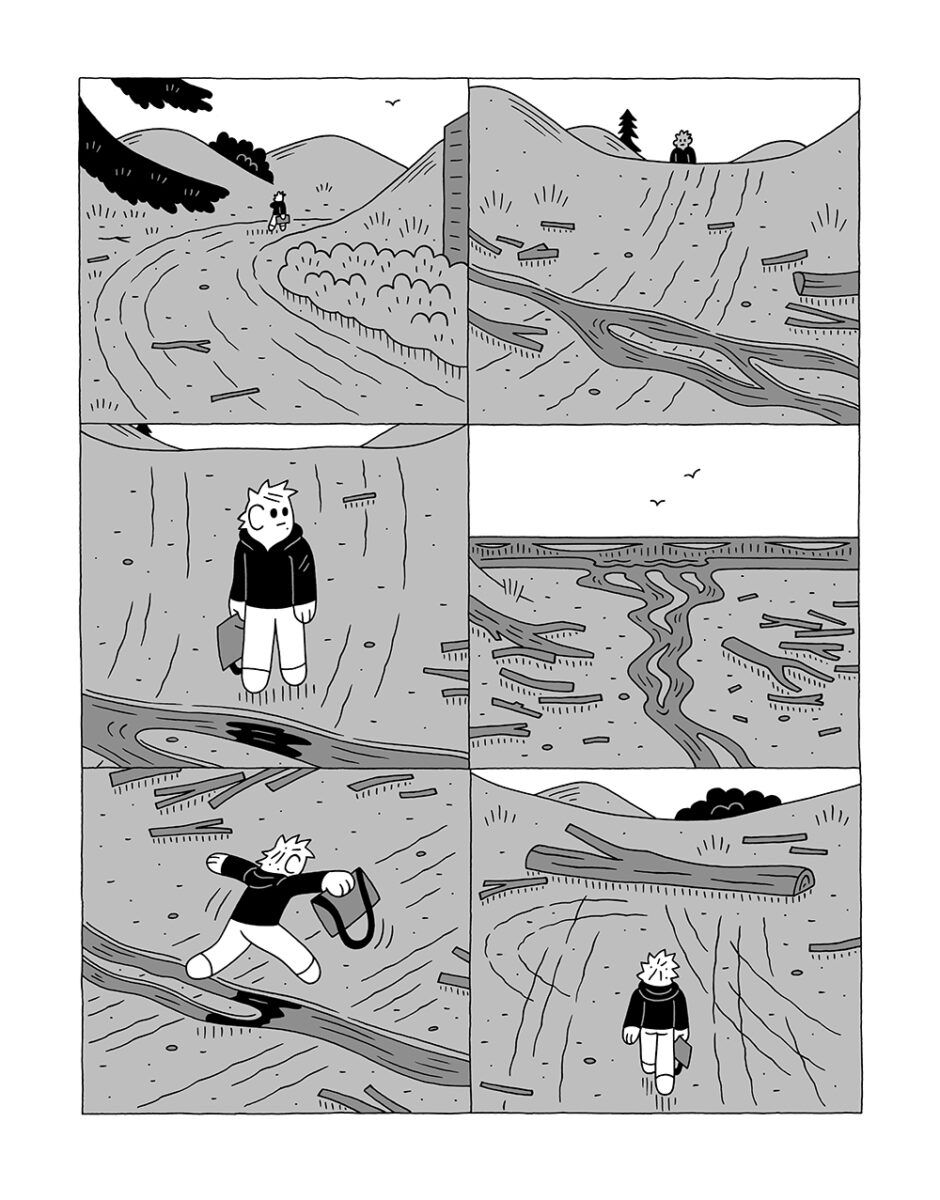 An emotional rather than physical tsunami, this graphic novel deals with what could be described as a 12-year-old's dark night of the soul. A boy on the cusp of going from being a child to being a teenager. Hand-drawn, Wenlock has a very distinctive style which pushes how one might communicate complex emotions through bold graphic images.
Paekākāriki based, where Tsunami was drawn over several years (with the help of a Creative New Zealand grant), there's a bit of Ned in his protagonist and for those who know this place, there's a bit of Paekākāriki in its landscape.
Tsunami is available from good book stores and the publisher.
Read The Spinoff interview with Toby Morris and Ned Wenlock here.
Here's an interview on Paekākāriki 88.2FM with Te Pae hosts Sylvia Bagnall and Coral Trimmer.
---
Paekākāriki.nz is a community-built, funded and run website. All funds go to weekly running costs, with huge amounts of professional work donated behind the scenes. If you can help financially, at a time when many supporting local businesses are hurting, we have launched a donation gateway.