The Paekākāriki Art Show is a major fundraiser for St Peter's Village Hall and a must-see event on the local cultural calendar. Held this Waitangi Weekend (Friday 3 until Monday 6 February 2023), Julie Warren reflects back on the success of the show and those who make it possible.
Art, wonderful art – where (or who?) would we be without it? A question we don't need to answer as Ronda Thompson has made sure of that. The woman behind the increasingly popular Paekākāriki Art Show is promising it will yet again be a feast for our eyes and minds when 60 to 70 artists from Kāpiti, Wellington and all over New Zealand display their treasures. 
Ronda has been the main driver behind the show for seven years. Fellow Paekākāriki artist Sushei Hamlin-Sullivan then came on board and together, these two – both talented artists themselves – continue to build the reputation of this quality show. Their contact with the arts community and their curatorial skills mean they attract some of the best artists from Wellington, Kāpiti and beyond. 
Ronda came to Paekākāriki 20 years ago, joining her wider whānau. You may be familiar with the story of her Mum, Florrie, and her Aunt Pearl, the intrepid survivors of a bull attack back in 1996. Have a look at the mural on Pearl and Florrie's Way (off Beach Road) for this legendary and quintessential Paekākāriki episode.
Ronda's work features beautiful scenes of Wellington harbour and city scapes around us – you can check out some of her work here.  She started painting in her late teens, is mainly self-taught and has attracted considerable attention for an Egyptian-themed mural in eight panels for the Balcony nightclub of New Zealand's famed drag performer and anti-discrimination activist, Carmen Rupe. Now, she almost always uses a palette knife for her oil-based work. "I really like the textures and the way the paint stands out on the canvas," says Ronda.
Sushei Hamlin-Sullivan has been an artist for over 20 years, with degrees in Art and Fine Arts from Western Australia. She established an art studio in Melbourne but came here to look after her Mum. Now based in the Holtom's Building, Sushei has a love of texture and vibrant colours and uses mixed media such as inks, water colour and texture. "People love to touch my work," says Sushei, who also enjoys working with other artists and encouraging the creativity in people she meets.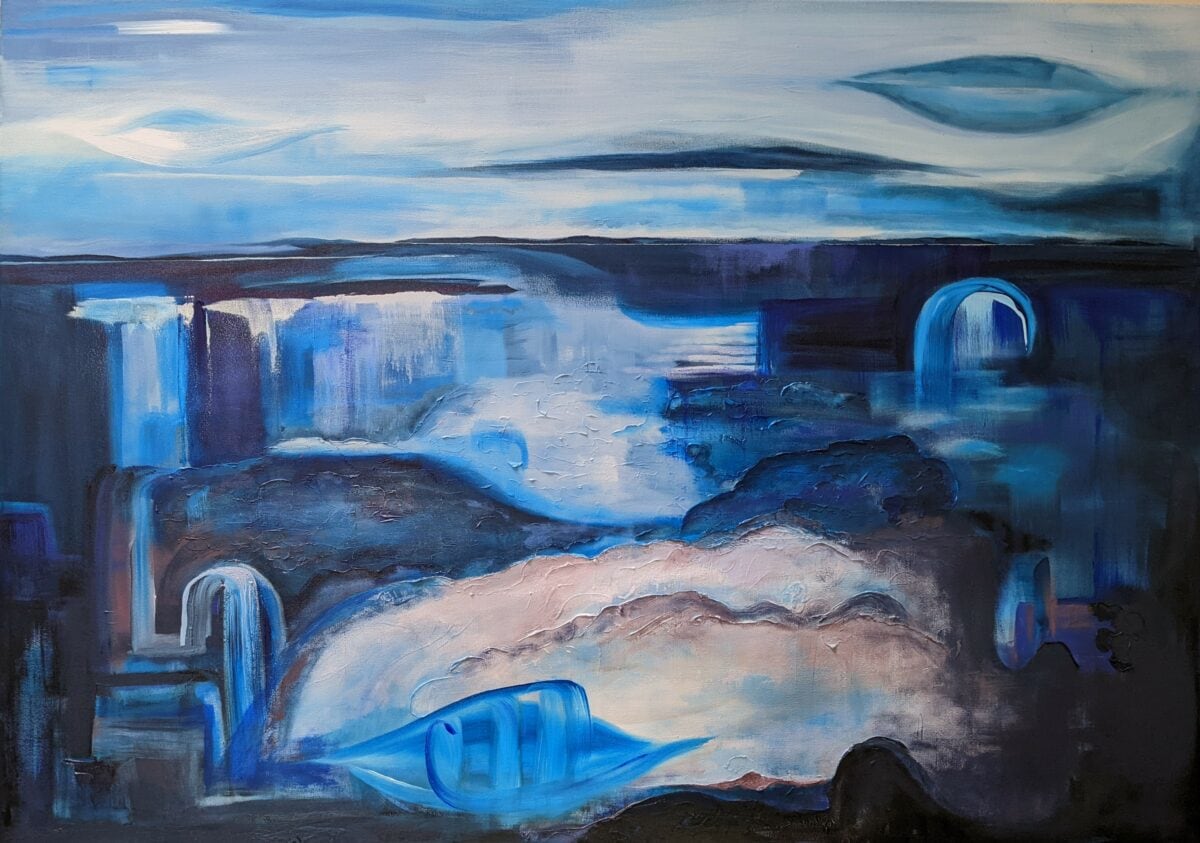 Sushei and Ronda's considerable curatorial experience has been a major boon for the Paekākāriki Art Show. The exhibition is a key fundraiser for the Paekākāriki Community Trust which administers St Peter's Village Hall, and funding contributions have quadrupled since the first show. 
The curators' quality control – great artists presenting their best work – ensures the show will continue to be attractive to both artists and buyers. The event kicks off on the evening of Friday 3 February and runs through to Monday the 6th.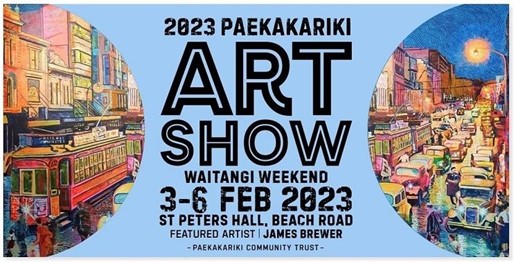 Paekākāriki.nz is a community-built, funded and run website. All funds go to weekly running costs, with huge amounts of professional work donated behind the scenes. If you can help financially, at a time when many supporting local businesses are hurting, we have launched a donation gateway.