On Wednesday 21 June, Finns Hotel in Paekākāriki hosted a celebration at the completion of Paekākāriki's historic photo display and the launch of two books on local history. Local museum and history volunteers along with a group of students from Paekākāriki School attended the celebration.
Dave Johnson, Chair of the Paekākāriki Station Precinct Trust, notes that, "It all started when we were donated a couple of old advertising windows from the old pub. We received a grant from the Services Club to restore them and got permission from Kevin and Nancy (previous owners of Finns) to install them in the pub." The old windows were installed in June 2021 and the history walk and website was launched at Finns in November the same year.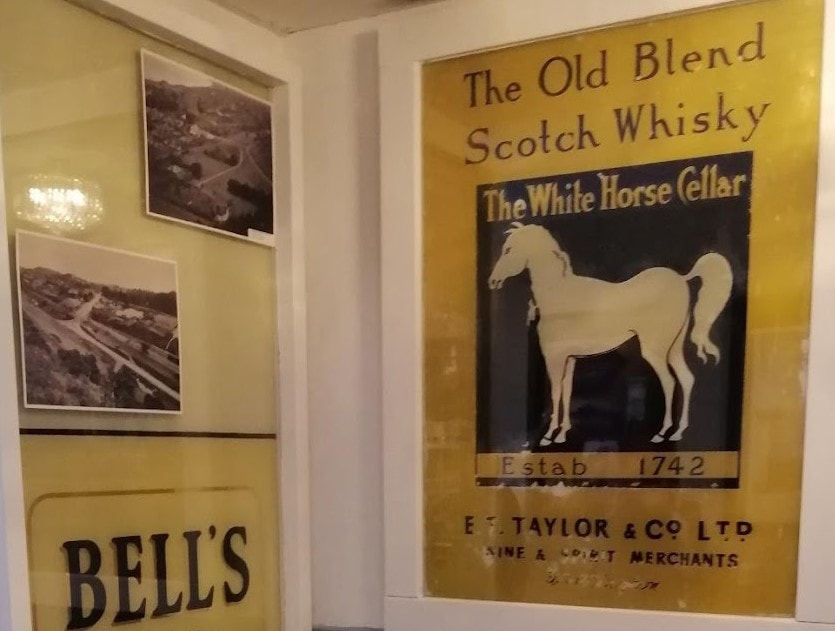 During this period, the hotel was sold and the new owner, Josie Chai, agreed to the museum installing the History Walk inside, also suggesting the old Paekākāriki history windows be displayed along the street frontage. But first came the difficult selection of photos by community members, with Finns' customers then voting on their preferences.
February 2023 saw the completion of the exterior windows along the street frontage, along with some extra maps installed inside the restaurant. The final interior windows were installed in June that year.
The last photo of the heritage display, showing members of the Miriona Branch of the Maori Women's Welfare league in 1973, was unveiled at the celebration.
At the event, two new books published by the Paekākāriki Station Museum were launched. Michael O'Leary's book, Kōrero nā tangata o Paekākāriki, is the eighth in a series of Paekākāriki history booklets. Early photographs, maps and personal stories feature, along with an outline of early Māori history. Included is the story of Te Hau, a great grandson of Kupe, who journeyed down the west coast of the North Island, passing through the parakeet-laden forest at Paekākāriki. Hence, the iconic name of Paekākāriki is based on pae, a branch, and kākāriki, a parakeet.
Also featured is Kahe Te Rau-o-te-rangi who swam from Kāpiti Island to the mainland, with a child strapped to her back, to alert Ngāti Toa of a southern war party attack. Kahe (also known as Betty) was the wife of prominent Paekākāriki publican Jock Nicholl (Scotch Jock). Francis Holtom, the founder of the recently revamped Holtom's Building (established in 1920) is in the collection, as is the early settler Smith family, 'one of the most prominent names in the Pākehā history of Paekākāriki.' Herman Hasse who lived at Sand Siding near Fisherman's Table was responsible for flagging down trains through the first tunnel up to Muri and Pukerua Bay.
Judith Galtry's booklet, Captain Sanderson: A Visionary Among the Paekākāriki Dunes, published to coincide with Forest and Bird's centenary this year, looks at the history of its founder, the inspirational but often difficult Captain Val Sanderson. Sanderson lived at 15 Pingau Street in Paekākāriki from 1930 until his death in 1945 and established a large native forest on a previously bare sand dune.
Dave Johnson, Chair of the Paekākāriki Station Precinct Trust (Paekākāriki Museum Trust) is to be found hard at work behind the scenes of the many history projects pouring out of the village in recent years. These include Te Hikoi Hitori o Paekākāriki | Paekākāriki History Walk, various Paekākāriki Station Museum displays, St Peter's Hall centenary, the Streets of Paekākāriki book, several history displays at the hall, and the recent Forest & Bird centenary event at St Peter's Hall commemorating Val Sanderson's life.
Dave's enthusiasm, archival abilities and historical knowledge, help inspire other committed volunteers working to bring the village's history alive. Along with Jane Connell, he is currently archiving a vast array of local history material at the museum. This will make local history more accessible to researchers and local historians wanting to delve into aspects of Paekākāriki's heritage.
The Paekākāriki Station Precinct Trust is grateful for the ongoing support of Finns Hotel. Its new owner, Josie Chai, who previously ran The Black Stump cafe in Dannevirke before taking over Finns, sees the historical display as a win-win for both the village and her business. At Finns, the food including biscuits and cakes, is homemade, and there is a Supergold card special of a free coffee or tea with lunch (Tues to Friday). Watch Paekākāriki Tauhokohoko on Facebook for more promotions.
Paekākāriki.nz is a community-built, funded and run website. All funds go to weekly running costs, with huge amounts of professional work donated behind the scenes. If you can help financially, at a time when many supporting local businesses are hurting, we have launched a donation gateway.