Whānau tupu ngātahi, or families learning together, is the kaupapa of Playcentre in New Zealand, and it's what the whānau at Paekākāriki's Playcentre do each week.
"By supporting our Playcentre parents to increase their confidence with te reo Māori we empower them to nurture the language in our children too," says Whanau Māori team member Whaea Wai.
On Fridays the parent-run early education centre holds a designated bilingual session, with a Kaiarahi Māoritanga employed to speak te reo Māori with children and parents during the session.
On top of that, te reo Māori is part of Playcentre's free NZQA accredited adult education programme that encourages the everyday use of te reo by sharing ideas and phrases to use on session and at home.
Singing waiata together is particularly popular with both children and grown ups.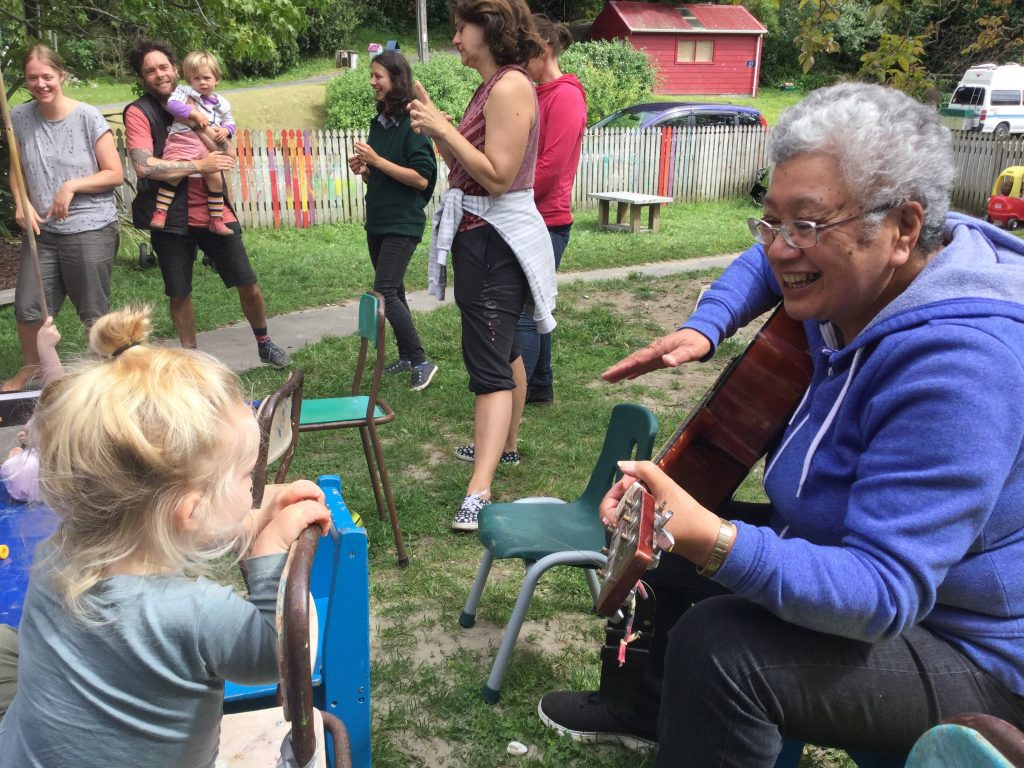 The bilingual session encourages everyone to use all the te reo they have, and challenges them to learn more. For some it's just a shy "Kia ora" while others have little conversations with their children.
By having a supportive environment to practice in, adults become more confident in their use of the language in other sessions, at home and in the community. And the children become teachers themselves, keen to share their reo with friends and family members.
"Learning reo should be fun. There are so many benefits along the journey, and although it can be hard it's immensely rewarding," Paekākāriki Playcentre's kaiarahi Aimee Porteners says,
"Start small and work your way up. Don't overwhelm yourself and your whānau. Be realistic, and make it fun."
Playcentre mum Hannah Rogers is surrounded by children swinging poi and singing waiata, and is chatting with her two-year-old in te reo. "Two years ago I didn't speak any te reo Māori," she says. "I moved here from England ten years ago but hadn't quite got around to it yet."
Inspired by her daughter's kindergarten kapa haka sessions she joined Paekākāriki Playcentre for their bilingual sessions one and a half years ago.
"Another parent was excited about an evening te reo course at Te Wānanga o Aotearoa in Porirua, so I signed up with her and a year later I've just signed up for the next year," she says.
While the course was great, she said she was primarily learning the language to engage her children and was constantly on the hunt for new ideas, resources and general support which she finds at Playcentre.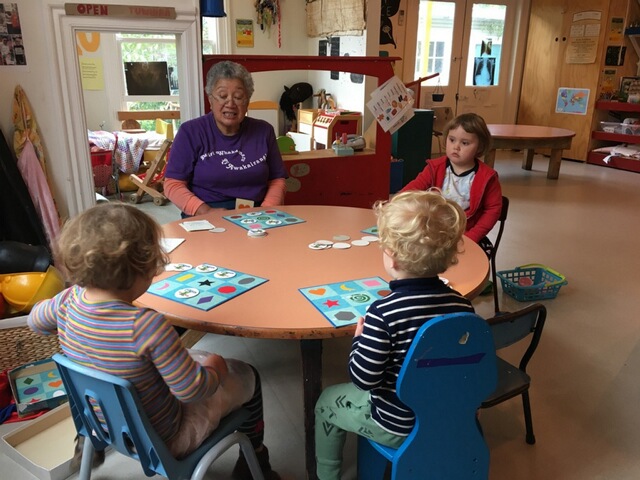 Playcentres are run as parent cooperatives with families working together to provide care and education.
"It is a bit of commitment but it's so worth it," mum Jule Scherer says. "I've made so many friends at Playcentre and so have my children."
She started coming to Playcentre when her twins were 10-months old. "While Playcentre offered lots of things for them to do and explore, for the first year or so Playcentre was as much for me to get out of the house as it was for them."
As well as finally starting her te reo journey the most valuable experience Jule gets from Playcentre is seeing other parents parent.
"I don't have family in New Zealand and didn't have a lot of friends with children. But seeing other parents struggling with the same things and watching them navigating tricky situations with their tamariki was so incredibly helpful."
"And there's always coffee and someone to listen to your stories of sleep deprivation!," she says.
---
COME VISIT US:
Paekākāriki Playcentre is open Monday, Tuesday (9:15 to 11:45) and Friday's bilingual session runs from (9:30 to 12:00). Just drop by and see what we're all about.
---
You can find us on Facebook.com/PaekakarikiPlaycentre or send us an email:[email protected]