Much excite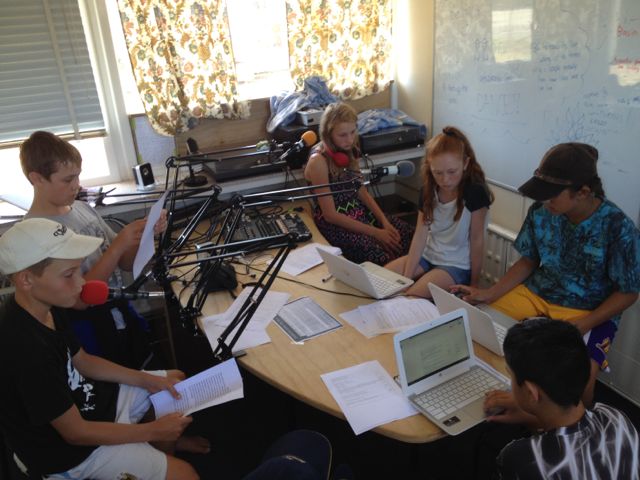 ment! From Sunday 28 February Paekakakariki 88.2FM's extending its hours so your day kicks off at 8am after the Kapiti bird's dawn chorus. But wait there's more! We have six new shows starting this month, with a big injection from new local DJs who are either at Kapiti College or Paekakariki School.
The focus between 8am-9am weekday mornings is on shows from school and our younger DJs, and at the weekend we have classic storytime.
1pm weekdays we introduce School Radio Club, a lunch half hour show run by our school students. A dozen are working in pairs over term one with mentors. This joins the School Radio Show (Thursdays 2pm, Fridays 6pm) run by our year 8s. Our thanks to the school, programme manager Renwick Wright, and programmer Chrissi Johnson. We'll have a new timetable for your fridge sometime soon in the meantime grab a copy here or view below.
Welcoming:
Mayatiita Southerwood with 'Electrosphere' – an electronic, world music mash-up. Mayatiita has previously hosted shows on Fresh FM in Nelson. Wednesdays 7pm and Saturdays 9am;
Che Hortop and Kimi Garcia-Grace, 'LTRT Gaming' – all about the exciting world of computer gaming Tuesdays and Thursdays 1.30pm, Wednesdays 4pm;
Grace Wynne-Ewens and Dylan Thomas, hosting  'Alphabet Aerobics', centred around drama and new alternative music Thursdays 4pm and Fridays 10am;
Hana Burge, with 'Ka Hao Te Rangatahi' which has a strong Maori youth focus. The show's title comes from a proverb which literally means 'As an old net withers, another is remade' or more figuratively 'When an elder is no longer fit to lead, a healthier leader will stand in his place'. Tuesdays 8am and Thursdays 7pm;
Appreciation focuses on a single artist diving deep into their back catalogue. Playing no hits playing no misses. With Mark Amery and friends. Fridays 10pm and Mondays 9am.
On behalf of us all,
Mark Amery