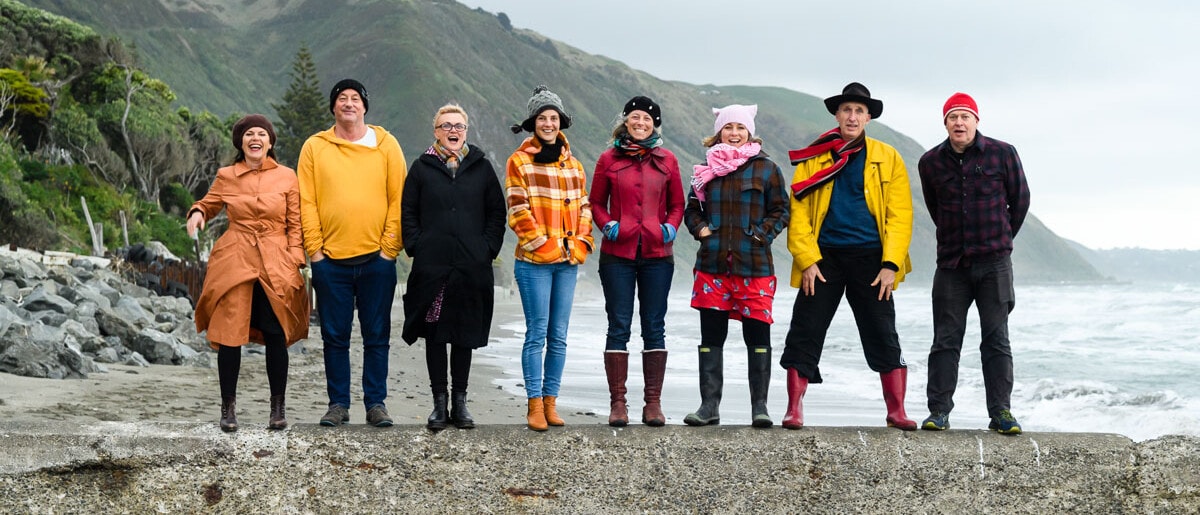 PICI (Paekākāriki Informed Community Inc) are looking for a motivated, experienced and locally plugged-in community member with strong editorial and people skills to take up a contract that involves up to eight hours per week with a fee of $200 per week, with an initial six month contract. So while the fee isn't high it has the perks of making the community we love sing and working from home around other commitments. Rather specially, the position is funded by contributions from the community's small businesses and services.
This is the all-important position of coordinating editor of Paekākāriki.nz our village web landing place. This site continues to grow in use – with 4500 unique visitors using the site in March 2021 (four times its usage 18 months ago). You will report to the voluntary managing editor (Mark Amery), and voluntary editorial collective working under Paekākāriki informed .
Expressions of interest with a covering email letter and CV are due by Friday 23 April at 9am to Linda McLaughlan and you can discuss the project with Linda 0220610964 or Mark Amery 0273566128 (for Mark before April 17). A shortlist will be interviewed and decisions made by the editorial collective with final approval from PICI.
You will:
Have strong editing, writing, social media and project coordination skills.
Know the Paekākāriki community well and have had active community involvement.
Be self-motivated and good at working independently
Have a strong attention to detail and strong people skills.
This is a paid part-time contract available on flexible terms. You will need to provide your own computer. It will be for a maximum of eight hours a week and we expect a minimum of four hours a week.
Job description
Role
The purpose of the role is to keep Paekākāriki.nz up to date, introduce it to new supporting listers and community members, request, commission and edit new content in liaison with the editorial collective and promote new content within the village.
Your role will involve:
1.Weekly seeking, proofing and posting new event listings, new paid directory listings and developing associated pages, working in the backend of the website
2. Monthly commissioning and editing new stories and images.
3. Weekly promoting features of the website in social media, through the editing of a fortnightly newsletter and offline in the community.
4. Developing good relationships and networks with Paekākāriki organisations and varied stakeholders, and keeping awareness of local issues.
5. Developing various forms as required and maintaining databases as required.
Reporting
The Coordinating Editor will be expected to be able to work independently, but will be briefed and guided by the managing editor Mark Amery and editorial collective.
Contract
This is a contract for an Independent Contractor for an Initial Period of 6 months with the potential to extend on new terms. The Contract Fee for the Initial Period is $5,200.
Selection Criteria
Essential
Knowledge of and strong diverse relationships within the community
Proven editorial and writing experience
Good verbal and written communication skills
Good thorough documentation skills
Good budgeting and project management skills
Confident, dynamic, tenacious and self-motivated
Useful
1. Understanding and experience working with website content management.
2. Sales and PR experience
3. Experience in negotiations
This position is funded collectively from contributions within the Paekākāriki community.
For more information about the site, the editorial collective and PICI go to: http://paekakariki.nz/about-this-site/