Pae Cycle is going from strength to strength and is looking for new subscribers. Could this be you?

We are very pleased to report that, thanks to some generous funding from the KCDC waste minimisation fund, we have completed the expansion of our composting system and now have two 3 bin systems fully operational! This means we can divert more food scraps from landfill, make more compost and sequester more carbon right, here in the village – yay!
With increased capacity we are ready to take on new subscribers and need your help! We are aiming to have 40 subscribers plus local cafes on board. We will then be financially sustainable, able to pay all our Pae Cyclists and a compost manager, and will be making enough surplus compost to share with our lovely subscribers. If you are interested in supporting us, then please email Doris at [email protected] for full details. Hopefully with your support we'll hit our goal soon as!
A special thank you to our current and new subscribers, thanks to you we are creating employment for local people whilst doing good for our environment – we couldn't do this without you!
Read more about Pae Cycle here and Sue Pegler's article 'Pae Cycle: one year on'.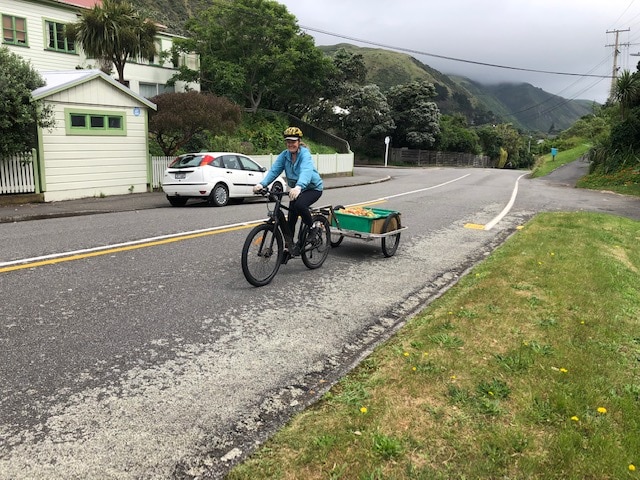 Paekākāriki.nz is a community-built, funded and run website. All funds go to weekly running costs, with huge amounts of professional work donated behind the scenes. If you can help financially, at a time when many supporting local businesses are hurting, we have launched a donation gateway.