The annual youth-run Pickle Pot Be-In festival is going from strength to strength. From its humble beginnings in 2020, the event has grown every year and 2023 is looking like a stunner!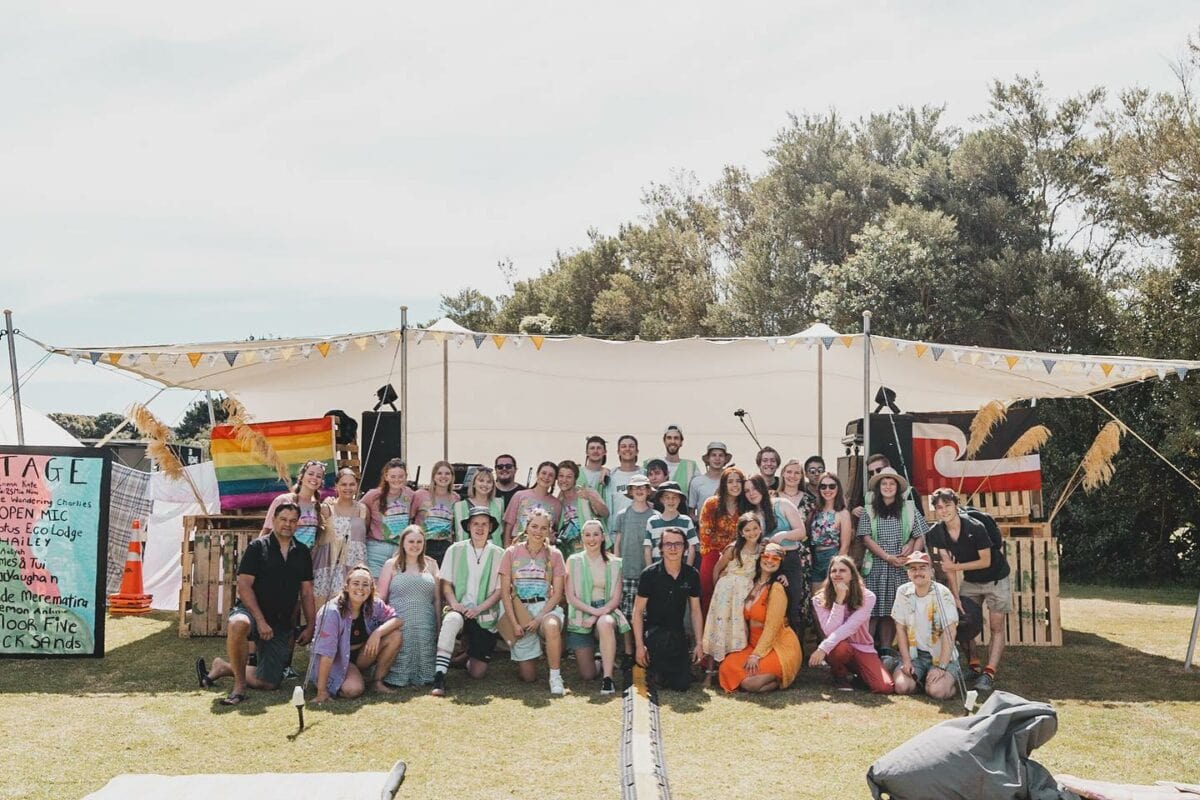 Inspired by the 1968 'Summer of Love's Be-In' and Paekākāriki's 'Eyeball Eyeball' events of old, our 'Pickle Pot Be-In' was born out of a yearning to create a New Year environment that is accessible, enriching and equally as far away from our cell phones as possible.
What started out in 2020 as a fun day under the sun for our close friends has now grown into a regularly funded event which attracts over 800 each year. The Pickle Pot Be-In is a one of a kind, a 100% youth owned and operated, day-long music festival which welcomes, performs to and feeds all attendees for free.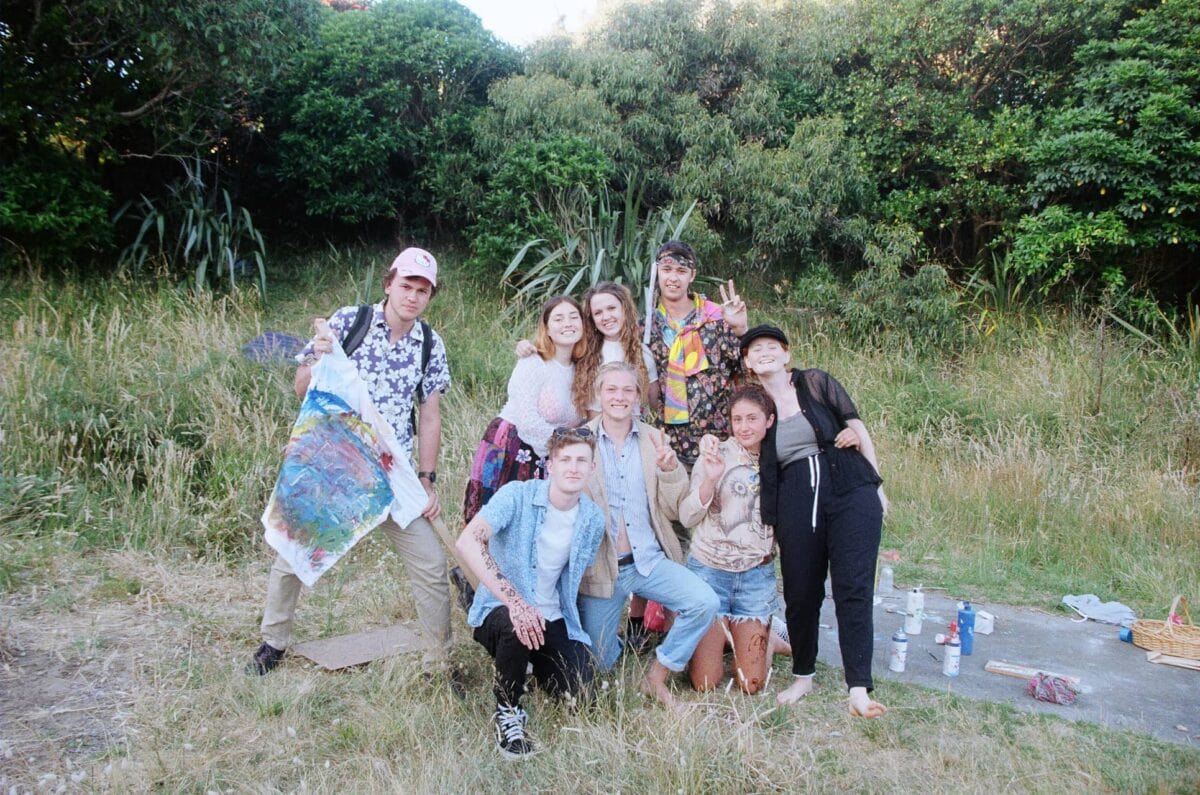 Watch 'What an 800 Strong Youth Led Utopia Looks Like' by Caleb Jack
We believe that rangatahi are growing up in a generation that is often lost in other peoples' worlds, increasingly hopeless at the environmental situation and battling against an impending mental health crisis. So when the world is trying to sell us an identity, a purpose and a reason to be somewhere – holding onto ourselves and our own ideas can be the greatest accomplishment! We created The Pickle Pot Be-In to continue to lead this charge by empowering our rangatahi and friends to develop their talents within the event, be that in catering, design, security or of course, performance.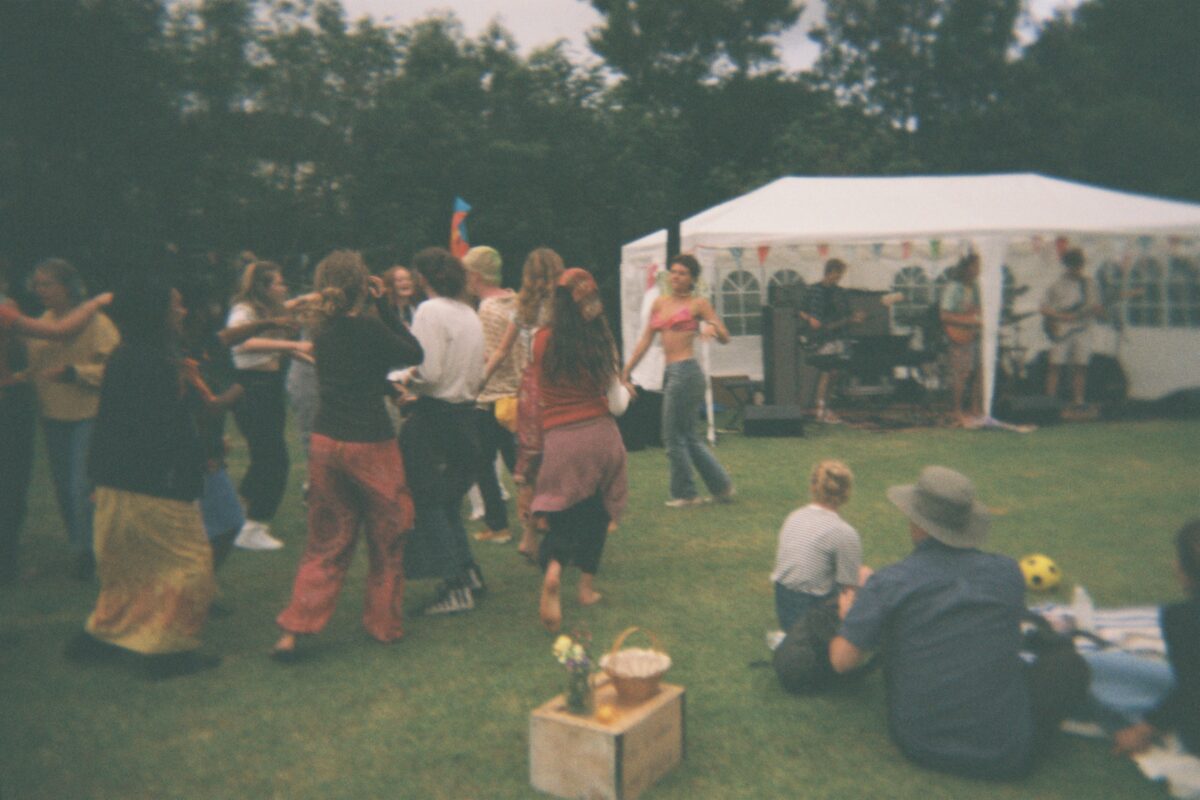 Championing a public event without any prior experience or expertise has been a daunting prospect we've tackled each year. We're constantly refused funding and support due to our age and experience, though this hasn't dwindled our movement. Our growth reinforces our kaupapa and its importance to the youth of Kāpiti.
We DON'T need to rely on substance for a good time, we DON'T have to be lured by famous names and we DON'T have to fork out money for a memorable experience. But we CAN throw our phones out the window, we CAN come as we are and create a fun and enriching environment ourselves. A true step away from society, by youth for youth, all with the purpose to encourage and to pursue our ideals and have confidence in that.
2023's Pickle Pot Be-In lands on February 11th from 4pm until late at Tilley Road Reserve. Bring along your dancing shoes for our eight strong performance line-up and a belly for our kai – arohanui!
Check out the line-up here.
Paekākāriki.nz is a community-built, funded and run website. All funds go to weekly running costs, with huge amounts of professional work donated behind the scenes. If you can help financially, at a time when many supporting local businesses are hurting, we have launched a donation gateway.