Kia ora local trappers!
It was fantastic to see so many village trappers down at the hall on Sunday 12 November. We swapped over 20 traps, including a few of the original vintage rat pack traps, with fresh shiny new ones ready to go!
If you were unable to make the event to bring in your old trap, please email us on [email protected] and we will arrange a replacement once we have new stock in.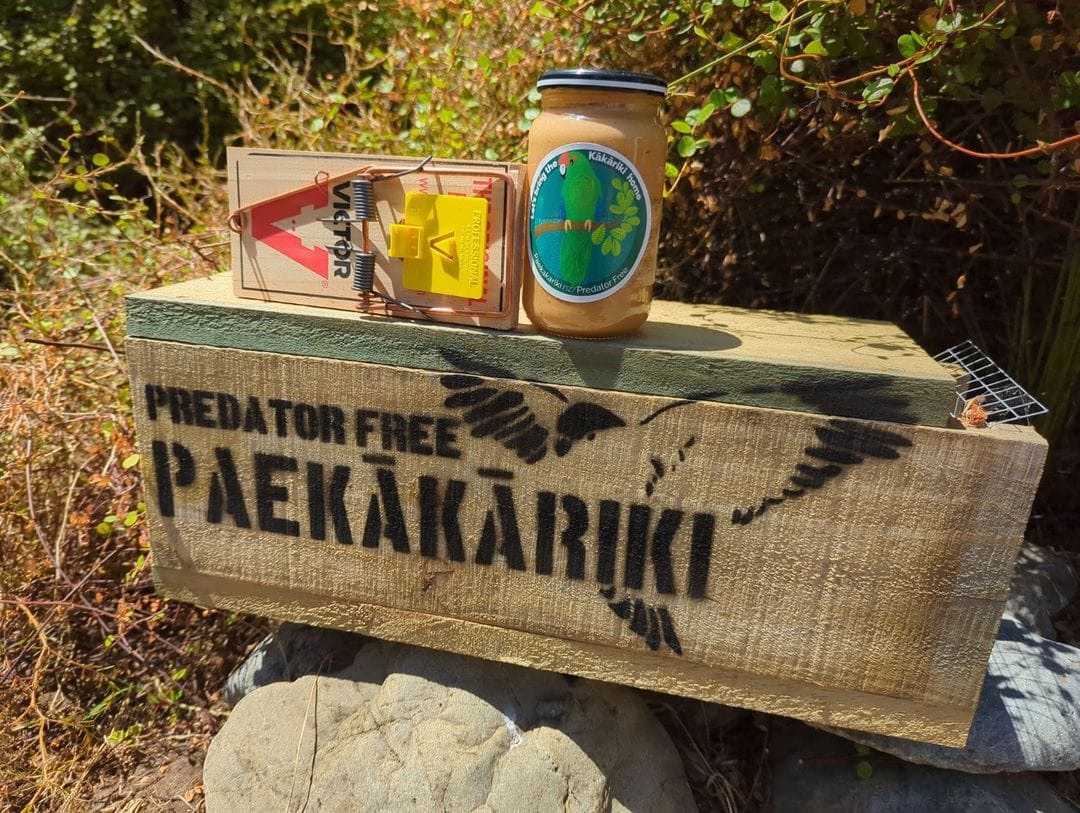 You can also order a full tunnel trap package, with a children/pet safe tunnel, rat and mouse trap, and peanut butter bait order form here.
We will look to run another trapping drop-in session in autumn when we usually see a spike in rodent sightings as they move indoors for the winter. We'll keep you posted when details are confirmed.
Hot trapping tip
A FAQ from last weekend was what is eating the fresh peanut butter bait without setting off the trap? Chances are it's the local slug population as they also LOVE fresh peanut butter. TIP – When freshly baiting your trap sprinkle a bit of slug bait around your trap. We would recommend Tui Quash slug bait, as safer around children, pets and wildlife.
Free peanut butter bait
Thanks to Fixx and Fogg we have gone through another 20kg litre of rat-delicious peanut butter bait this year. We are freshly stocked again this week and working on a new local convenient pick-up point. We will keep you posted. In the meantime, email [email protected] and we will sort you out.
Paekākāriki Predator Free village trapping progress – year to date
With the new community trapping lines up and running, thanks to the Wellington Zoo conservation grant, we have seen an increase in recorded catches this year. It's been a busy year for our community volunteers who check these new lines, however we are slowly starting to see a decline in catches. This year to date we have caught nearly 230 rats, 560 mice, two stoats, four weasels, and 22 hedged vials.
These trapping efforts go a long way to keeping on top of local populations and working towards the overall predator-free goal. May they rest in peace so our native wildlife can nest and thrive in peace.
Community support
Thank you to all our local community supporters, the Wellington Zoo Conservation Grant, Upright Signs in Paraparaumu for the free stencil, and Paekakariki.nz for hosting our resource website!
Follow us on Facebook to keep up with our news!
Paekākāriki.nz is a community-built, funded and run website. All funds go to weekly running costs, with huge amounts of professional work donated behind the scenes. If you can help financially, at a time when many supporting local businesses are hurting, we have launched a donation gateway.