A photo essay from 2004 by photographer Andrew Ross with text by Mark Amery.
This hotel no longer stands, yet it remains shimmering there in the mind's eye on Beach Road. Fully occupied with stories. Stories of wild nights, sunny afternoons, and crazy rides in and out of Paekākāriki town. The no vacancy sign is lit up outside. In these photographs by Andrew Ross from the hotel's final years, trapped in history, the rooms may at first seem empty, but as we look memories fill them.
There has been a succession of hotels on this site. This was the first place to sell liquor on the Kapiti Coast, they say. But all the same this one stands the longest in memory. It's the kind of historical treasure we now celebrate, and rue the loss of. It is the only significant part of this village's centre to have been lost (remarkably the rest survives); to live on as a ghost of its former self.
Photographs like these are traitors to the fact that we easily forget. It is easier to forget than to live with such a loss always present in the mind. Many in the village curse that they couldn't have bought the place: rather than see the owners in 2005 not get the price they wanted to sell it for, bowl it and build a cheaper one, plus apartments before leaving. This, after the demolition of a beloved concert hall for the 'Next Door' restaurant that stood (a forerunner to Finns), as it does in these photos.
So that's one story, and that story will have at least as many sides as the hotel itself.
These photographs were taken by a friend, a great photographer Andrew Ross. So good indeed, I discovered several of these images have made it into the Te Papa Tongarewa collection online. Ross has made a name for his dedication to capturing historic timeworn buildings and their interiors before they vanish. He works with a large-format camera, letting the light in slowly onto a four by five-inch plate, and then reproducing it similarly sized in his home darkroom on paper. I acquired a set of these fine prints to exhibit at the Paekākāriki School Fair, and have kept hold of them as a community archive. I like that they exist as a cluster.
There are only two people in these photographs. They have seen more of the stories unfold than most. I'll let others tell you their stories. And I know there are many. They're just not mine to tell.
There's the last publican at the bar, Craig Debreceny, waiting for you to buy a drink. Craig grew up here. He is the son of the owner, the late John Debreceny, or Debo, who had died a year earlier. In 2004 Debo lay in state in this pub that he had owned for 23 years. He is remembered as one of the last of the great Kiwi publicans.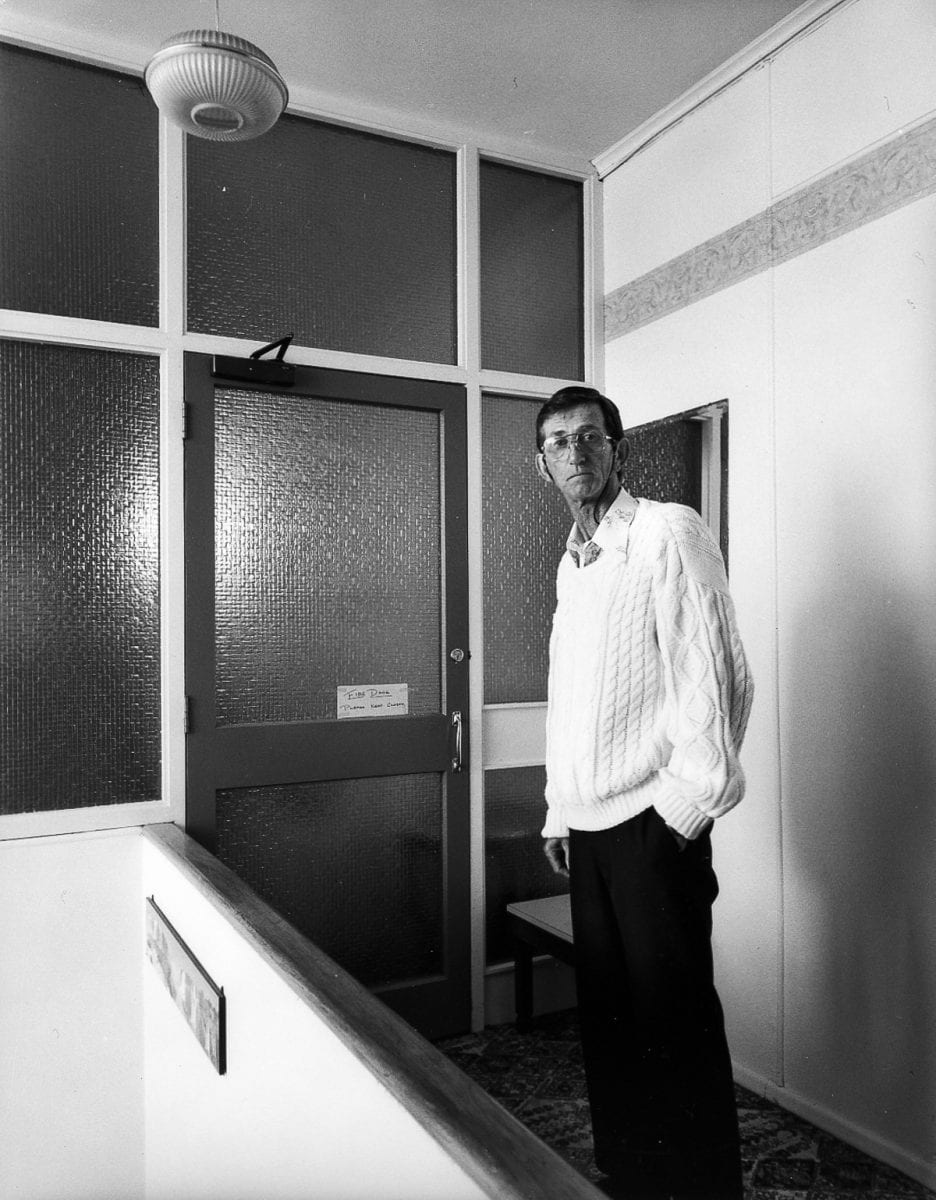 You could stay at the hotel, but sometimes you didn't leave. The second figure is quieter, appearing from upstairs: Mr LK Stinson, the last resident at the hotel. I would like to know more about him.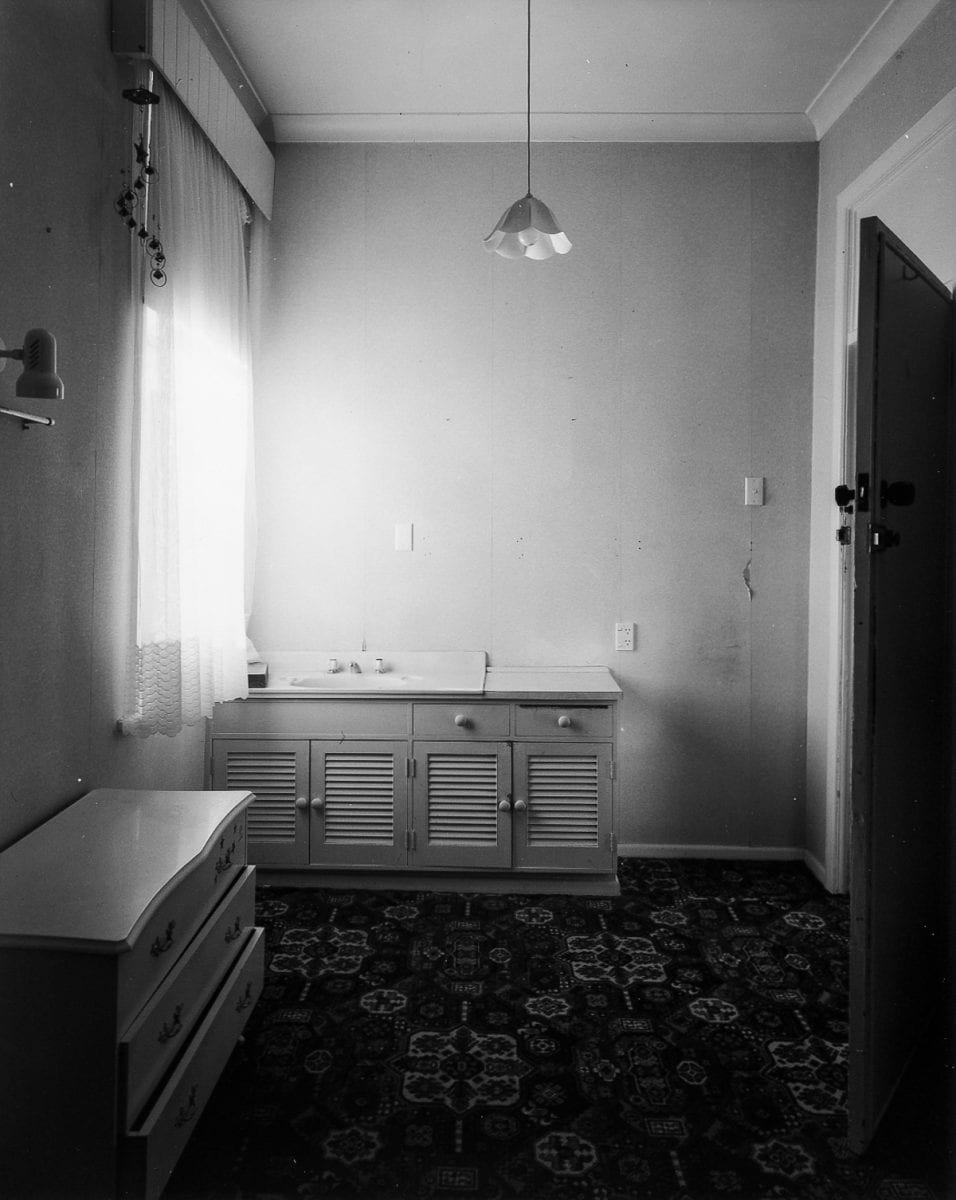 The stories that fill this pub mostly aren't mine. I didn't blow into Paekākāriki until about 1996. I remember the blistering karaoke nights, warmed by many jugs of beer with a local rendition of Elvis's 'American Trilogy' which no one could top. Late that first year there was an evening celebration with poetry readings of 'friend and neighbour' Denis Glover, perhaps the pubs most famous regular (you can see drawings of many of them on the wall in the main interior photograph).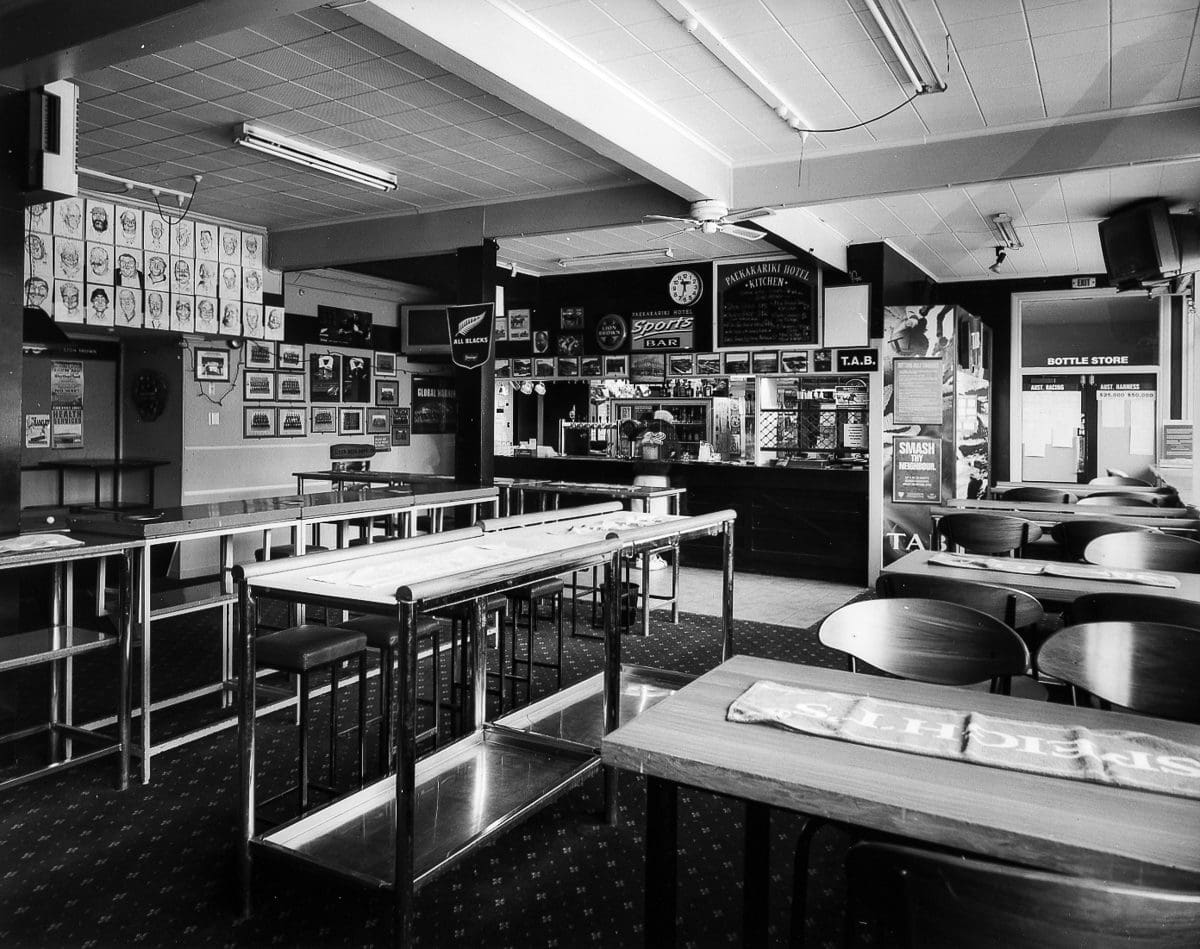 That Glover evening was next door on the left in the big concert venue, ideal for visiting reggae bands (pulsing with a crowd) and theatre productions alike. It had a great long bar of its own, and carpet that stretched from here through to the main pub. People think of St Peters' as the bee's knees these days but back then this similarly sized venue was pumping, and you could always escape to the pub next door. By the time I arrived the famed 'Ballerina bar' was no more, replaced by the pokies. I'll leave Gilbert Hasiman to tell one of those stories, anon.
Mostly though I remember the pubs' easy relationship with the street. Parents could easily keep tabs on their young ones in the cars parked outside… Big glass windows slid back so you could sidle up from the street and chat with locals perched on a bar stool inside. Or you could stop the car in the middle of the road for a quick exchange, and then slide into the tiny bottle store down the end. Just enough room for you to shelter from the rain and point at the shelves through the grill.

I missed the last few years of the pub. I fell in love in Ames Street and had babies, all in relatively quick succession. This pub wasn't a place for babies. I spotted my sweetheart on the first New Years Day of the new millennium at a celebratory garden party in the impressive gardens out the back of the pub. The first and only time I visited them.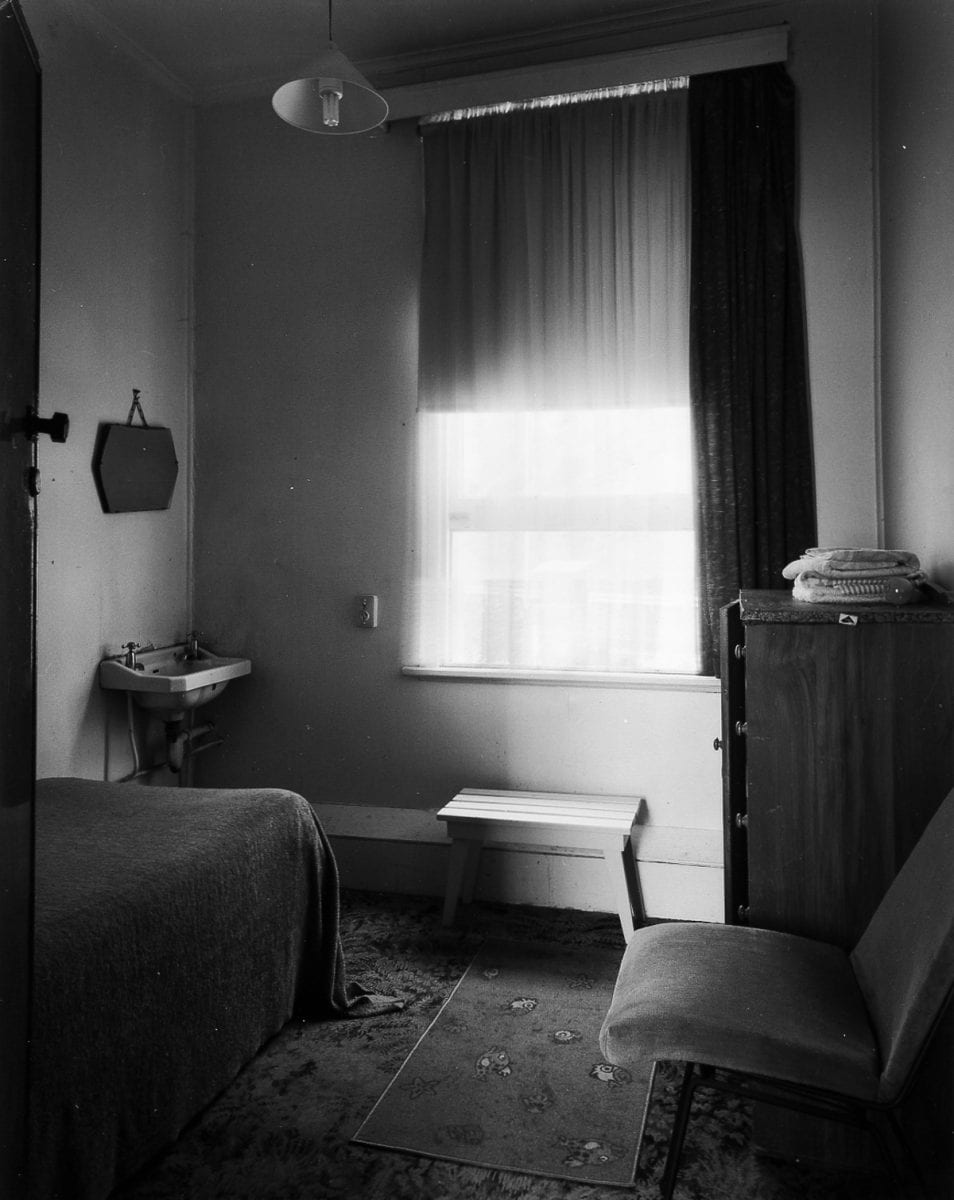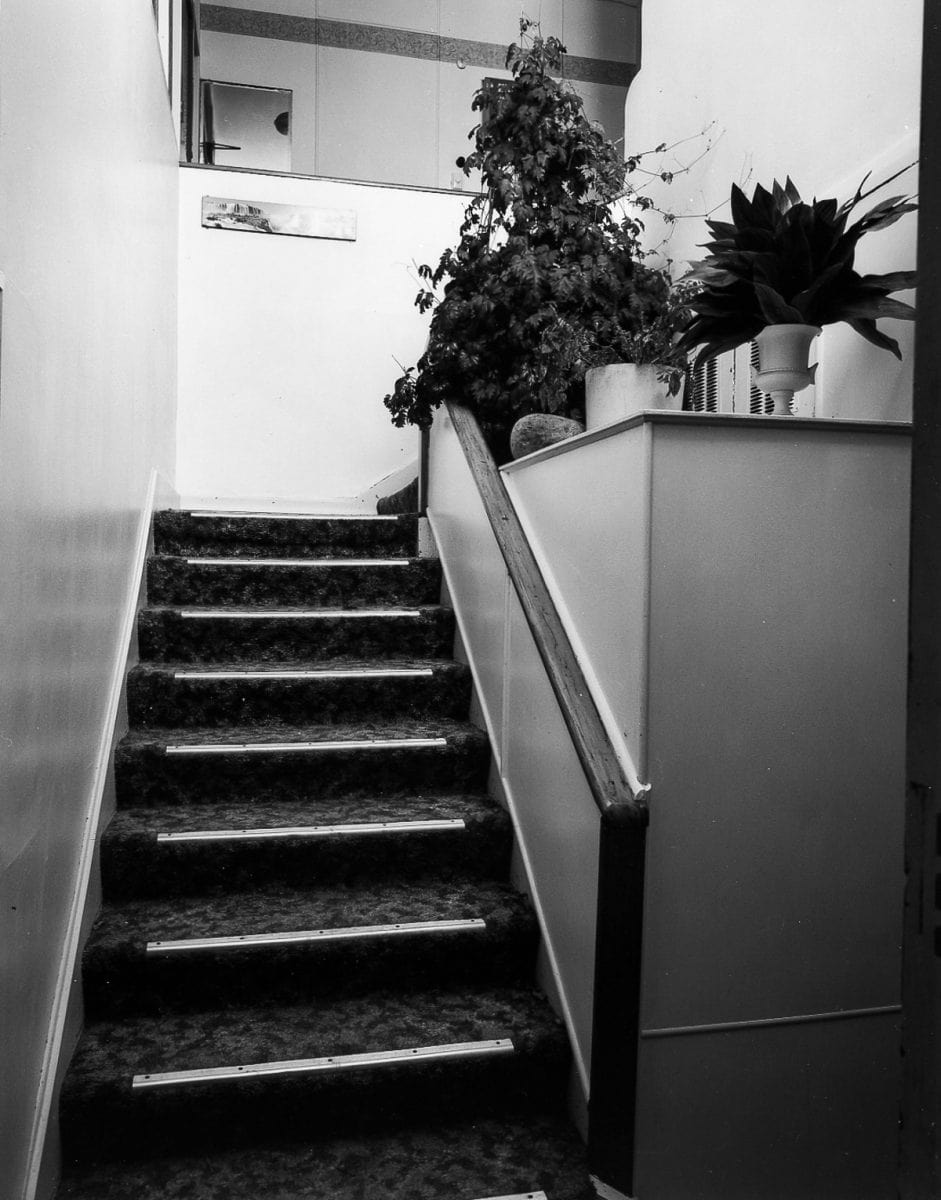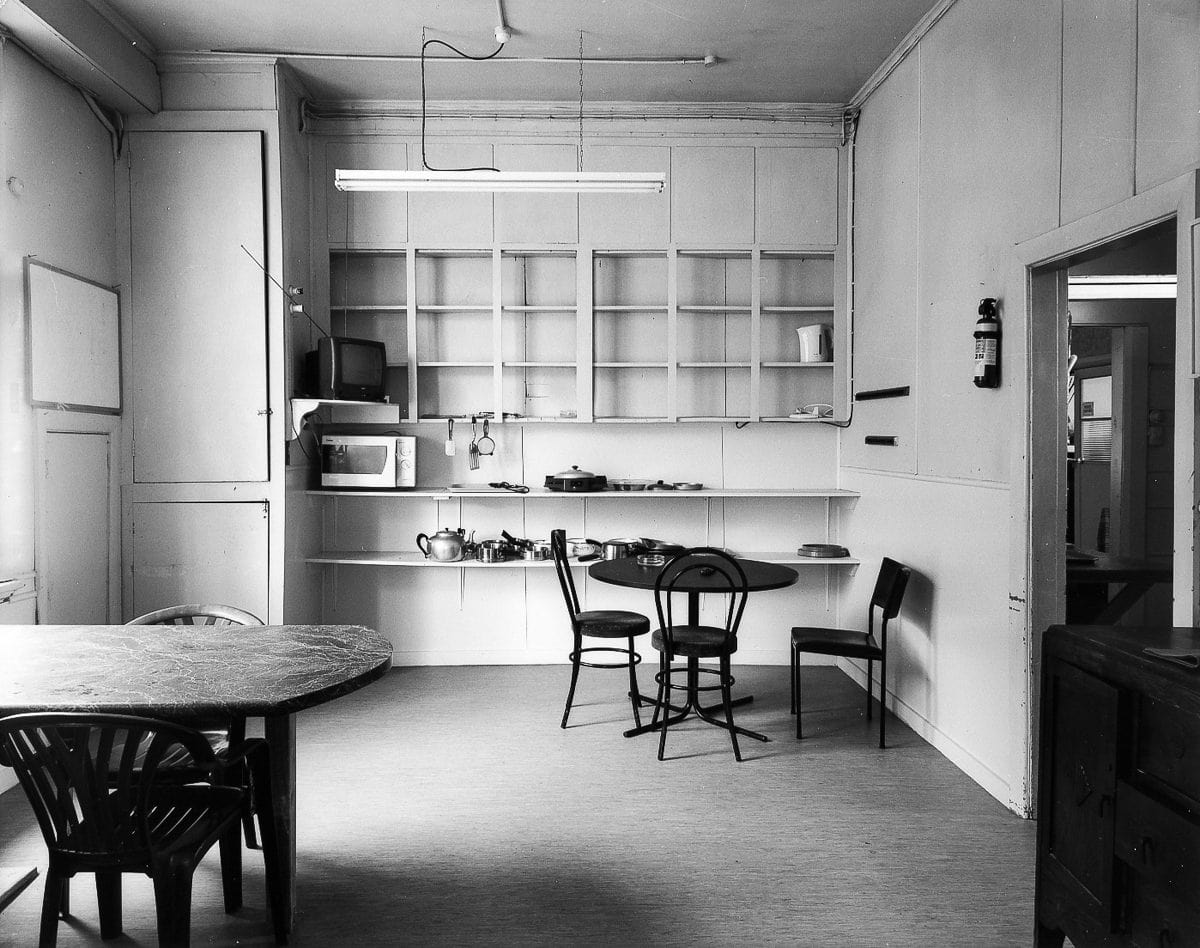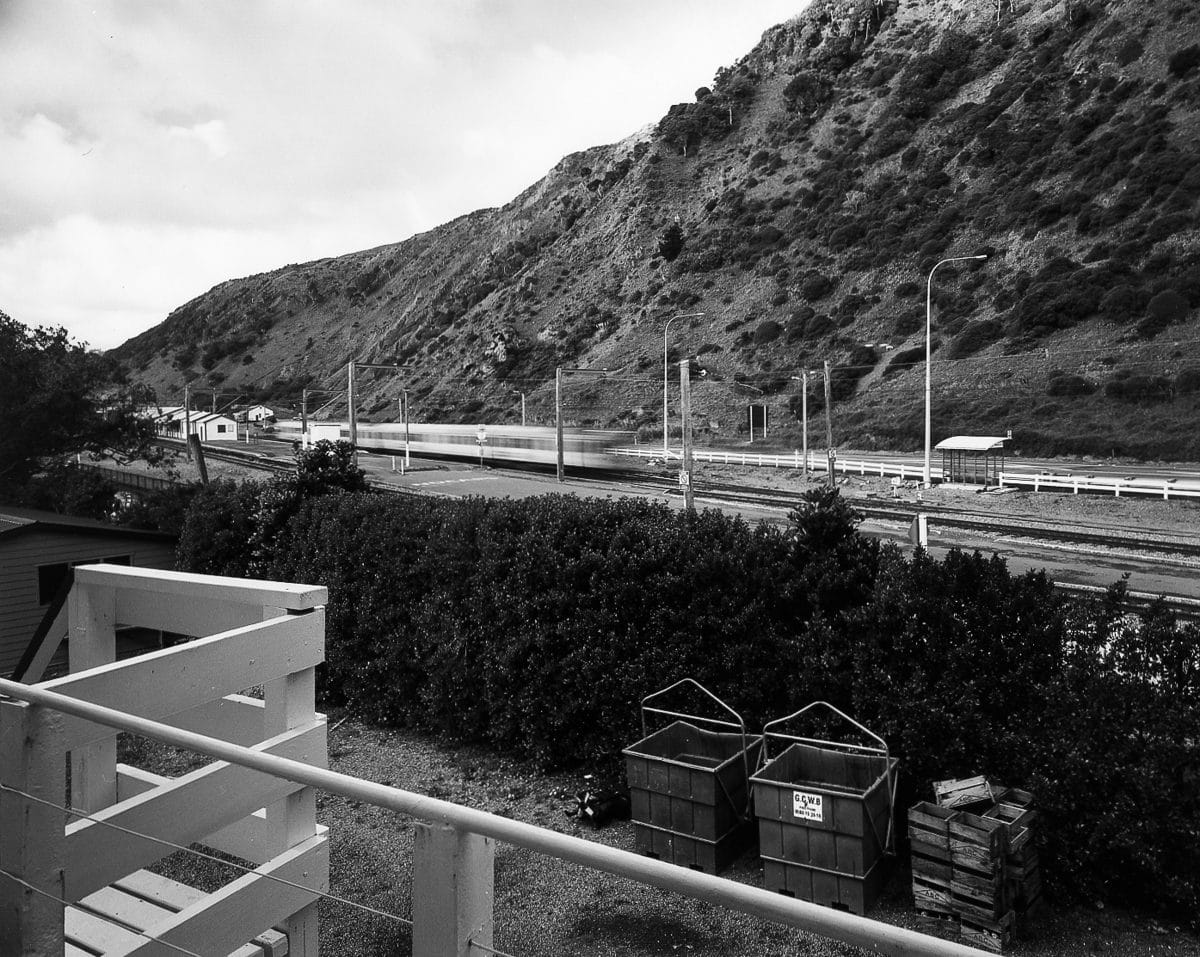 ---
So my stories – the ones I remember – are short and sweet. I'd love to hear yours. We already have a few collected, we'd love more. Share them with Holly: [email protected].      
---
Paekakariki.nz is a community-built, funded and run website. All funds go to weekly running costs, with huge amounts of professional work donated behind the scenes.  If you can help financially, at a time when many supporting local businesses are hurting, we have launched a donation gateway.