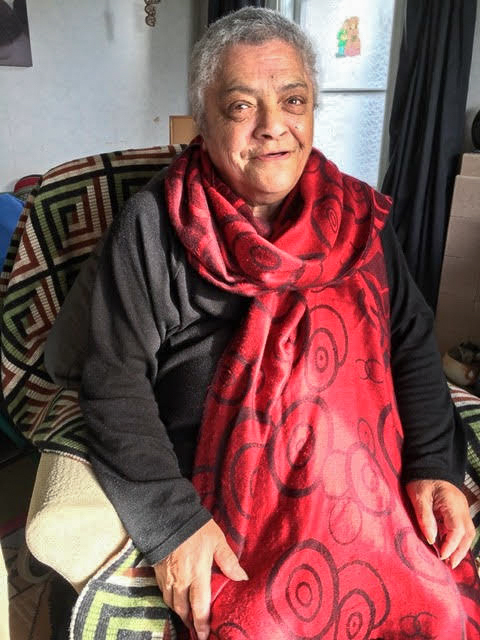 Carol Reihana, her brother Karl Farrell and whānau hold the Ahi Kaa of Ngāti Haumia Ki Paekākāriki. She has iwi affiliations with  Ngāti Toa Rangatira, Raukawa, Te Ātiawa ki Whakarongotai, Ngāi Tahu  and represents Ngāti Haumia on Te Whakaminenga o Kāpiti a partnership between tāngata whenua and the Kāpiti Coast District Council.

Carol has followed her mother Jean Andrews who was a founding member of Paekākāriki Station Precinct Trust, by representing the local hapu/iwi on the current Trust, along with many other community organisations.
---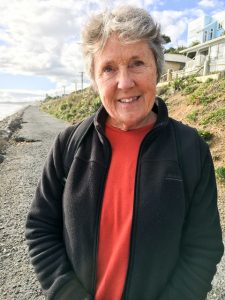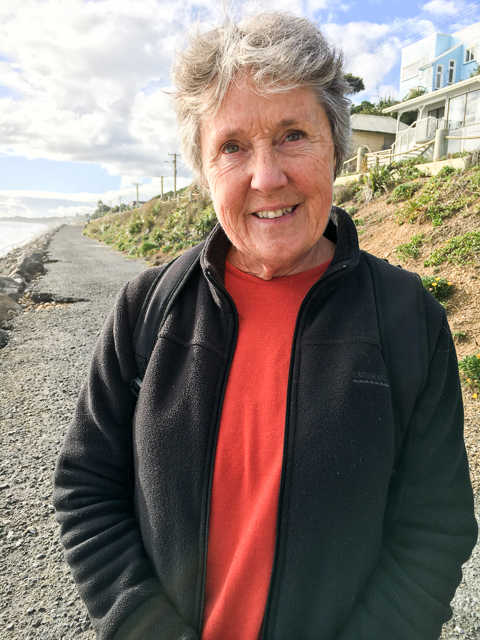 Moira has lived in Paekākāriki for 40 plus years and for the past 20 has been working in various roles at Paekākāriki School. Moira began as a parent helper and recently retired from 15 years as the office administrator and point of contact for children, parents and the community. You might still spot her at the school, relieving.
"Paekākāriki, what do I like about it? What's not to like! The beach, the people, the environment, how close you are to Wellington, the hills on a beautiful day out here, the climate – how can you go past that? There's so many lovely things, too numerous to mention."
---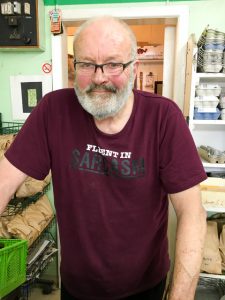 Darcy came to Paekākāriki at five months of age and grew up here. He has recently retired from his fruit and vege shop.

"I was in the boy scouts and the surf club, all the young fellows were in those days. I was the very first apprentice butcher here, many years ago, 55 years, but it's a young man's game and I grew sick of it. There was always a fruit shop: a fruit and vege shop and when it came available I took it over. I had 20 years in Auckland, got married there, then woke up to myself and came home. I just like the lifestyle, it's laid back, it's nice; I used to know everybody, now I might know everybody by sight.
A lot of the oldies have gone to rest homes or retirement villages – it doesn't really appeal to me. I'll go out of here in a box probably. I love the place. My grandfather helped build the church a hundred odd years ago and my mother lived here all her life so I've got ties back over a hundred years."
---
Alun and Arlo were enjoying an ice-cream in the village. Alun is a cinematographer who lives on the West Coast of the South Island and Arlo is his grandson living in Wellington city. They were here for a stay at their family place.
"Our family has long connections with this place and we are staying in the family house. We have come here for generations. We love it here."
Arlo finished his ice-cream and was too busy climbing the hill by the church to add to this.
---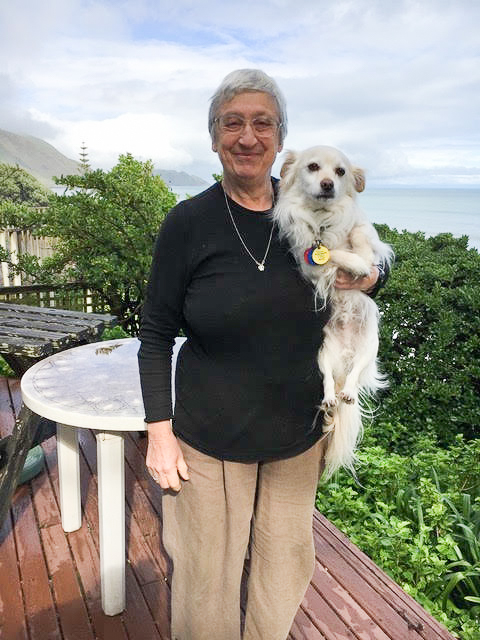 Prue is a former university lecturer who came from England to teach at Victoria University and with memories of her grandfather's place in Brighton, on the south coast of England, decided to move to Paekākāriki. She found her house in 1972 and has lived in Paekākāriki ever since, sharing it with her partner Pat Rosier until Pat's death in 2014.
"I just wanted to have a house by the beach and this was the first proper beach out of Wellington. The beach and the swimming and all that are what brought me here but the people are terrific, it's a lovely little village – I call it the lesbian and cultural capital of the universe – culturally it's amazing how much literature and art and painting and music there is. I don't go to everything as much as I used to but I love it and I would hate to live anywhere else. Even though my house is too big for me I couldn't bear to leave it."
Read Meet the locals #2 and Meet the locals #3